Prediction for Evander Holyfield vs. Vitor Belfort With Pick

The odds for Evander Holyfield to beat Vitor Belfort make "The Real Deal" a slight favorite to win.
Given that the 58-year-old hasn't thrown a punch inside the ropes since May 2011 is betting on Holyfield a good idea? We won't know the answer to that question until the conclusion of the Triller Fight Club main event this Saturday, September 11.
Belfort, a former UFC light heavyweight champion, was initially penciled in to fight Oscar De La Hoya. COVID knocked the ring legend for six, giving Holyfield the perfect opportunity to step in for a decent payday.
I've provided my prediction for Holyfield vs. Belfort below. I've also got you the odds for the fight and a few of the best bets you can place on another of modern boxing's circus shows.
Let's see what the Holyfield-Belfort odds look like before we go any further.
Online Odds for Holyfield vs. Belfort
Evander Holyfield to Win
-125
Holyfield's odds to beat Belfort come in at -125.
Do they represent good value? I don't think so. I mean, we know that the man was an absolute savage in his prime. But The Real Deal peaked as a heavyweight between 1995 and 1998. His last fight resulted in a win over Brian Nielsen in 2011, but he was already considered a grandpa back then.
If you're looking for value in this fight, Belfort's odds to beat Holyfield might make more sense.
OK, at 1-0, he's not a boxer. But "The Phenom" is ten years younger than Holyfield and looks as shredded as he did in his pre-USADA days in the UFC. He's going to have advantages when it comes to cardio and staying power, which will matter a lot in this fight.
Does my prediction for Holyfield vs. Belfort take this into account? What do you think?
Who Wins Between Holyfield and Belfort
Predicted Winner: Vitor Belfort
Predicted Method of Victory: Belfort by KO/TKO
Before I get to my betting tips for Holyfield vs. Belfort, it's time to lock in the prediction for the fight.
I'm predicting Belfort wins with Holyfield retiring on his stool. The MMA legend should be able to avoid major punishment and take Holyfield into the 3rd/4th rounds where the older man simply runs out of gas and is forced to quit.
This is not the same Holyfield who beat an overrated Mike Tyson in his pomp. He's not the same fighter that he was in 2011 for crying out loud!
Top Betting Pick for Holyfield vs. Belfort
At this point, I'm reluctant to recommend bets for Holyfield-Belfort that come down to the method of victory.
The same applies to when the fight ends.
Now, the reasons for my apprehension are that we don't know the classification of the bout. In other words, will the Holyfield vs. Belfort fight be a professional boxing match, or will it be sanctioned as an exhibition?
As it stands, confirmation is pending. So, depending on the decision, I'd play it safe and simply back Belfort to win.
All we know right now is that there will be 8 x 2-minute rounds, but there has been no say on whether knockouts will be permitted. The original Belfort-De La Hoya booking was an exhibition before being upgraded to a pro fight, so anything can happen.
If the fight is a "proper" boxing match, the markets and props for Holyfield vs. Belfort will look different. If that happens, edge toward the Brazilian for a stoppage win once retirements are counted the same as KO/TKOs.
If it's an exhibition, just stick with the win for Belfort. The odds are good.
Why Belfort Will Beat Holyfield
For those of you asking where and when Evander Holyfield vs. Vitor Belfort happens, here's what we know.
Date for Holyfield-Belfort: Saturday, Sep. 11
Location for Holyfield Belfort: Seminole Hard Rock Hotel & Casino in Hollywood, Florida
Type of Fight: TBC
The California Athletic Commission wouldn't sign off on this fight due to Holyfield's age, meaning that the entire card was moved to Florida.
Now, if that's not a bad omen for Holyfield, I don't know what is.
Of course, we could play the guessing game and say that it's also a good sign that this could end up being a genuine boxing match. If that is the case, Holyfield's best chance of winning is to catch Belfort with something heavy on his way inside.
The former heavyweight champion of the world stands at 6'2.5″ to Belfort's 6'0″ and has a 3.5″ reach advantage at 77.5″. But these advantages are quickly negated when you introduce the fact that the American is set to turn 59 next year.
Power is the last thing a fighter loses, but I can't see Holyfield catching Belfort. He'll have little to no speed, while the former UFC champ should be quick enough to jab, move, and avoid before tiring him out.
Holyfield wants the win. Of course, he does. Not only would it further his case for a "trilogy" fight with Mike Tyson, but it would give him a better hand at the negotiation table for any further fights.
For example, Holyfield vs. McBride was due to happen and could still go ahead. Regardless of the result on the night.
Still, I don't think he has anything left to offer this game and would settle for the payday.
Where to Bet on Holyfield vs. Belfort
You can find the latest odds for Evander Holyfield vs. Vitor Belfort on our top boxing betting apps.
At the time of writing, the only market available is for the winner of the fight. But that should change very quickly once confirmation and fight details are released.
For more wagers on the fights, make sure to check out our recommended boxing bets.
I'll leave you with the big fights heading our way this month.
AUGUST
Sportsbook of the Month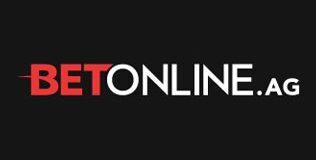 Welcome Bonus
50% up to $1,000
Read Review
Visit Site