Europa League Predictions and Best Bets for Thursday, March 10

It's time for a new phase of the 2021-22 Europa League. The phase is called Round of 16, but there are 15 teams in the competition. The reason for this is that the UEFA has decided to boot Spartak Moscow – the only Russian team that made it to this stage – for Russia's invasion of Ukraine.
As a result, the doubleheader between RB Leipzig and Spartak was canceled, with the German team getting the ticket to the quarterfinals. But which other teams will get there as well?
That's what I'll try to answer in my Europa League preview, in which I'll share my predictions for Thursday's games. The matchups I'll cover in detail are the following:
Barcelona vs. Galatasaray
Sevilla vs. West Ham
Atalanta vs. Bayer Leverkusen
I will dissect those games in detail, while also sharing my betting picks for the remaining two games – Braga vs. Monaco and Rangers vs. Crvena Zvezda.
Barcelona to Beat Galatasaray
All leading soccer betting sites see Barcelona as the #1 favorite to win the Europa League this year. The odds on Barca are somewhere in the ballpark of 3.50. It's really no surprise that Barcelona is favored to win as this team is one of the giants of European soccer.
Barcelona has zero Europa League trophies in its cupboard. This may seem strange, but it's because this team had been a regular in the Champions League. In fact, Thursday's game is going to be Barca's third match in the Europa League in 16 years.
Not only does Barcelona have the manpower to do well in this competition, but its players are also extremely motivated to do so. The reason for this is that this could be their only chance to win a trophy in 2022.
The thing is that Barca isn't doing that great in the Spanish top-flight, with 15 points fewer than La Liga leader Real Madrid. Further, a few weeks ago, Athletic Bilbao knocked Barca out of the Spanish Cup.
That said, you can be certain Xavi and his boys will take every Europa League game seriously, including the one with Galatasaray.
Sevilla and West Ham to Draw
Sevilla is the team that's won more Europa League titles than anyone else. The Spanish team has six trophies in its collection, all of which they won in the 21st century. In fact, the last time Sevilla won the Europa League was two years ago. Can these guys do it again?
Well, Sevilla's players do look capable of pulling it off, but their job is far from easy. This is especially because, in Round of 16, they have a very tough task on their hands – West Ham.
All UEFA/Europa League Champions in the 21st Century
Team
Year
Country
Villarreal
2021
Spain
Sevilla
2020
Spain
Chelsea
2019
England
Atletico Madrid
2018
Spain
Manchester United
2017
England
Sevilla
2016
Spain
Sevilla
2015
Spain
Sevilla
2014
Spain
Chelsea
2013
England
Atletico Madrid
2012
Spain
Porto
2011
Portugal
Atletico Madrid
2010
Spain
Shakhtar Donetsk
2009
Ukraine
Zenit Saint Petersburg
2008
Russia
Sevilla
2007
Spain
Sevilla
2006
Spain
CSKA Moscow
2005
Russia
Valencia
2004
Spain
Porto
2003
Portugal
Feyenoord
2002
Netherlands
Liverpool
2001
England
Sure, it is true that Premier League clubs tend not to do great in the Europa League, the evidence being that Liverpool, Manchester United, and Chelsea are the only English teams to win the title in this millennium. However, the fact is also that West Ham has been doing great in the 2021-22 season.
The Hammers finished at the top of Group H with 13 points (4-1-1), with their only defeat in the group phase happening in the last round. At the time, they'd already booked the ticket to the knockouts.
The trouble is that West Ham's recent form isn't great. David Moyes' boys are coming to Spain after back-to-back losses. That's the main reason why I don't think they're going to win on Thursday. Still, I can see them grabbing one point.
Atalanta to Beat Bayer Leverkusen
Both Atalanta and Bayer Leverkusen are famously fun to watch. It's because both teams tend to score (and concede) plenty of goals.
Atalanta played in the group phase of the Champions League last fall, finishing its journey with a score differential of 12-13. The Italian team finished in third place in its group, which is why they got to play in the Europa League playoffs.
In the first round, Atalanta's opponent was Olympiacos. The Italians won both matches, scoring a total of five goals. Three of those happened at Olympiacos' stadium in Piraeus, which is where this team is notoriously hard to beat. In fact, before losing to Atalanta 3-0, the Greek champ had no home losses in 2022.
Bayer Leverkusen has been in the Europa League since the start of the season, playing six games in the group stage. In those six, we saw Bayer score 14 goals in total. As this team finished at the top of the group table, they didn't have to play in the first round of the playoffs. Instead, their first Europa League game of the year is the one with Atalanta.
Unfortunately for them, I don't think they'll do much. There are several reasons for that, including the fact that the game is played on Atalanta's turf.
More importantly, Bayer will probably miss Patrick Schick in Thursday's game. The man who's scored 20 goals in the 24 games he's played for Bayer this season is out with a calf injury.
Betting Picks for the Remaining Europa League Games on Thursday
Braga and Monaco to Draw
Rangers to Beat Crvena Zvezda
I think Monaco is a better team than Braga, but the game is played in Portugal at Estádio Municipal de Braga. That is the stadium where the host has lost only one game in all competitions since August 2021.
In the Rangers vs. Crvena Zvezda game, I see a home win. Although the Serbian team mustn't be underestimated, Rangers does have the quality to win on Thursday. This goes especially for the fact that the game is played at Ibrox Stadium.
Best Europa League Bets for March 10
Barcelona (-1.5) Against Galatasaray
1.44
Sevilla vs. West Ham Both Teams to Score (BTS)
2.00
Atalanta vs. Bayer Leverkusen Over 2.5 Goals
1.65
Those three are my top Europa League bets for Thursday. I like them cause they're likely to win and they come with great odds. No surprise there really, as I took the odds from Betway. I suggest you use the same sportsbook if you wish to place some wagers.
September
Sportsbook of the Month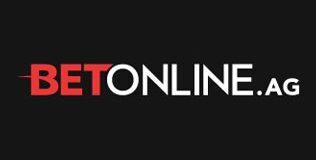 Welcome Bonus
50% up to $1,000