Top Betting Picks for EuroLeague Games on Thursday, September 30, 2021

There are four games on the first day of the 2021-22 season of the EuroLeague, and I'm going to cover them all.
Without wasting any of your time, here are my top EuroLeague picks for Thursday, September 30, 2021.
Panathinaikos to Beat Monaco
Sure, Monaco is the favorite in bookmakers' eyes, but I smell a surprise here. The thing is that the French LNB league still hasn't started, so Monaco still hasn't played a competitive game this season.
The last time Monaco played a competitive game was on June 24, when they lost to Dijon.
Since June, Monaco has only played friendly games, and, to be frank, the French club did not impress in any of those. Their pre-season campaign started with a home loss to the reigning EuroLeague champion, Anadolu Efes.
No surprise there, but what's surprising is that Monaco lost three more games in September – against Olympiakos, Partizan Belgrade, and UNICS Kazan.
Actually, the only game Monaco won in September was against Peristeri, a mediocre Greek team. What's interesting about Peristeri is that this side has a horrible record against Monaco's next opponent (Panathinaikos beat them in the past three meetings).
Another reason why I can see Panathinaikos doing well on Thursday is because this team's been impressive in the Greek domestic championship, with a 100% record thus far.
Maccabi to Beat Bayern Munich
If there's one team that relies on home support, it's Maccabi Tel Aviv. This team has won the previous 11 straight games played at Menora Mivtachim Arena.
However, they did lose to Bayern Munich at home in the previous edition of the EuroLeague. It happened almost a year ago, on October 14, 2020, when the visitors won by only three points.
Most players who featured in that game are still playing for the same club. However, there's one big difference – in that game, there were no fans in the stands.
This Thursday, Menora Mivtachim Arena will be packed with Maccabi supporters. With fans to push them forward, the champion of Israel should be able to get the first win against Bayern since 2019.
Real Madrid to beat Anadolu Efes
I think the reigning EuroLeague champ will start its 2021-22 campaign with a loss – Anadolu Efes will lose to Real Madrid on Thursday.
Sure, the Turkish team has a fantastic roster, possibly the very best in the competition. However, Real Madrid isn't far behind in terms of player quality.
Furthermore, Los Blancos have already played two competitive games this season in the Spanish ACB league, winning both of those dominantly.
Anadolu Efes played only one game in the Turkish Basketball Super League. They beat Merkezefendi 94-93 after overtime. What's strange is that Efes entered that game as a 22-point favorite.
This Thursday, however, Efes is the underdog, which probably has something to do with the fact that the game is played in Madrid.
The thing is that history teaches us that the home team usually wins in the clashes between Real Madrid and Anadolu Efes. In fact, in the past five EuroLeague meetings between these two, the host won each time.
When it comes to their clashes played on Real Madrid's turf, the Spanish team won 11 of the previous 13 games.
Olimpia Milano to Beat CSKA Moscow
This will be a very, very close game, so my advice is to bet against the spread. Still, if you're more of a moneyline kind of bettor, I say go for Olimpia Milano.
It may seem strange, but this is my top sleeper pick of the first round of the EuroLeague. There are several reasons for this, starting with the fact that the Italian team has already beaten the Russian champ two times this year.
Both of those wins happened in the previous season of the EuroLeague. Since then, a lot has changed in both rosters. CSKA Moscow is way stronger than before, mostly thanks to Aleksey Shved's arrival.
However, the same goes for Olimpia Milano's roster. During the offseason, Ettore Messina's team signed several elite players, including:
Troy Daniels from the Denver Nuggets
Nicolò Melli from the Dallas Mavericks
Giampaolo Ricci from Virtus Bologna
Dinos Mitoglou from Panathinaikos
These guys can certainly give CSKA a run for their money, especially considering that the game will be played in Milan.
Best EuroLeague Bets for Tuesday, September 30
Panathinaikos +3.5 Against Monaco
2.05
Maccabi Tel Aviv to Beat Bayern
1.41
Real Madrid to Beat Anadolu Efes
1.76
Olimpia Milano +3.50 Against CSKA Moscow
1.90
There you have it, my top bets for the first game day of the 2021-22 EuroLeague. If you agree with my picks, you could put them all together into a parlay bet. This way, you'd create the odds of 9.66, which is a pretty good value in my books.
AUGUST
Sportsbook of the Month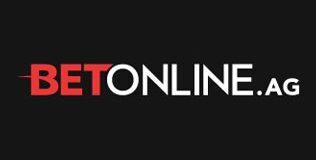 Welcome Bonus
50% up to $1,000
Read Review
Visit Site