Top EuroLeague Picks for Round 7 Games on Thursday, October 28

Just one day after the end of Round 6, the EuroLeague returns with Round 7. Thursday, October 28 is when four games will be played, some of which look ideal for betting.
First, there's the clash between two German rivals, Alba Berlin and Bayern Munich. Then, there's the duel between Olympiacos and Fenerbahce, two arch-rivals that have met 20 times in the EuroLeague since 2010.
The same evening, Maccabi welcomes Barcelona in Tel Aviv, which is where the hosts have won each of their previous four meetings.
Finally, there's the game between Olimpia Milano and Crvena Zvezda, in which the Italian team will try to get back on the winning track after suffering their first EuroLeague loss of the season on Tuesday evening.
Interested? If so, keep on reading as I will now analyze those games in detail, providing my betting picks along the way.
Bayern Munich to Beat Alba Berlin
The game is played in the German capital, but that shouldn't fear the team from the south of the county. Bayern Munich's record against Alba on the road is pretty impressive – the visitors won 10 of their previous 13 games in Berlin.
Further, Bayern has been playing excellent basketball lately, with four straight wins in all competitions. Two of those wins happened in the EuroLeague.
First, we saw Bayern beating Zalgiris in an away game a week ago, which was expected. Then, something unexpected happened – Bayern beat the previously undefeated Olimpia Milano on Tuesday.
It was a pretty impressive display by the Bavarian side, which is bound to give them a massive confidence boost. If they managed to beat one of the top EuroLeague favorites, they surely can do the same against one of the biggest underdogs.
As a reminder, before the start of the 2021-22 EuroLeague season, Alba Berlin was one of the biggest underdogs for the trophy, with the odds of around +15000.
Olympiacos to Beat Fenerbahce
Olympiacos plays its home games in Athens at a place called Peace and Friendship Stadium. However, there's nothing peaceful nor friendly about it when this team's playing against Fenerbahce.
The two have a long-standing rivalry that comes from the fact that both teams have been regulars in the EuroLeague. In recent times, Fenerbahce has been more successful than Olympiacos, winning each of their past five duels.
This time, however, Olympiacos has a good chance to end the losing streak. There are several reasons for that, starting with the fact that their arena will be packed on Wednesday, which wasn't the case in a previous couple of games with Fener.
Another reason why Olympiacos fans have every right to feel hopeful is that their team's been on a superb run at home with 11 straight wins. Actually, the last time Olympiacos lost a game at Peace and Friendship Stadium was when they played against Fenerbahce in March.
The score was 76-71 for the Turkish team, with Jan Vesely being the man of the match with 18 points. He's still in the club, but three of the other nine Fener players who featured in that game are not. Those are, namely:
Kyle O'Quinn (moved to Paris)
Lorenzo Brown (moved to UNICS)
Kenan Sipahi (Moved to Zaragoza)
In addition to those, Danilo Barthel is also out due to an injury. All this suggests that Fener might not have as good a roster as in the previous season.
Evidence of this is that this team has lost their three previous games. Still, to be fair to them, they did play against Real Madrid and Barcelona in the EuroLeague, as well as against Bursaspor in the Turkish BSL.
Olimpia Milano to Beat Crvena Zvezda
Crvena Zvezda is 6-1 against Olimpia Milano in the EuroLeague. However, their only defeat happened in the most recent game these two played.
It was a big win for the Italian team – they won 93-72. So, what's changed?
Olimpia Milano now has Ettore Messina as their boss, a man who's thought of as one of the finest coaches in Europe.
Olimpia's boss is a four-time EuroLeague champion, who won the titles with two different teams. He hasn't won the EuroLeague with Olimpia, but that seems to be on his agenda in the 2021-22 season.
This team also has plenty of new players on the roster, some of whom are top-class. This explains why Olimpia Milano started the EuroLeague season with five straight wins before finally losing to Bayern.
The reason behind this might be that their players were too tired to give their maximum. Plus, Bayern did very well in that game.
Luckily for them, they're now facing a much weaker bunch of players. Plus, they're playing at home, which is where they're without a loss in the past six games.
Barcelona to Beat Maccabi Tel Aviv
Barcelona is the only team that's still without a single defeat in the EuroLeague this season. This explains why Barcelona is now the #1 favorite for the title.
One may argue that Barça's schedule has been easy so far, as the toughest team they've faced was Fenerbahce. The game in question took place in Istanbul on Tuesday and Barcelona won by just two points.
Although this team is yet to face its main trophy rivals, no one can deny that Barça's players have been brilliant so far.
The same cannot be said about Maccabi, although this team did win the previous three games in the EuroLeague.
Still, Maccabi's record needs to be taken with a pinch of salt, considering that the teams they won against are just not as good as their next opponent.
Best Picks for EuroLeague Round 7 on Thursday
Bayern to Beat Alba Berlin
1.66
Olympiacos to Beat Fenerbahce
1.57
Barcelona to Beat Maccabi Tel Aviv
1.47
Olimpia Milano to Beat Crvena Zvezda
1.19
All of these picks look very certain to win, but if I had to pick my banker of the day, I'd go with Olimpia Milano. Anything but an easy win for the hosts would be a huge surprise.
Unfortunately, bookmakers share my opinion, which is why they're giving rather modest betting odds. The good news is that there's a way to make the odds better. How? By betting that Olimpia is going to win by at least ten points.
The odds on Olimpia Milano (-10) are currently somewhere in the ballpark of 2.00 at SportsBetting.ag.
AUGUST
Sportsbook of the Month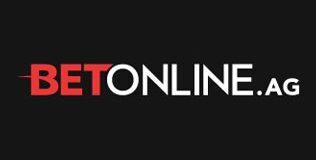 Welcome Bonus
50% up to $1,000
Read Review
Visit Site