Picks and Predictions for EuroLeague Games on April 1, 2022

Round 33 of the 2021-22 EuroLeague Basketball wraps up on Friday, April 1. Four games are scheduled for that day, all of which I will analyze in my EuroLeague predictions. I will also dissect betting odds for all of Friday's games, as well as share with you my top betting picks.
I'll even recommend which online sportsbooks to use if you're planning to bet on these games. And I really think you should bet on them! Why, because the regular season of the EuroLeague is entering its final stages, meaning that there's no room for blunders anymore.
That said, I expect the favorites to do very well in Round 33. Top EuroLeague bookmakers seem to agree with me, which is why they're offering short odds and large spreads. Nevertheless, I was still able to dig up some potentially very lucrative bets, which you can check out at the bottom of the post in the EuroLeague picks section.
EuroLeague Odds for April 1, 2022
Anadolu Efes (-9.5) 1.85 vs. ALBA Berlin (+9.5) 1.909, O/U 160.5
Olympiacos (-1) 1.909 vs. Barcelona (+1) 1.85, O/U 154.5
Bayern Munich (-5.5) 1.85 vs. Crvena Zvezda (+5.5) 1.909 O/U 147.5
Baskonia (-6.5) 1.85 vs. Zalgiris Kaunas (+6.5) 1.909 O/U 154.5
As you can see from the EuroLeague betting odds, the teams from higher up in the rankings are expected to beat those from near the bottom of the EuroLeague table. Anadolu Efes is expected to beat ALBA Berlin, Bayern Munich should defeat Crvena Zvezda, while Baskonia is favored against bottom-placed Zalgiris Kaunas.
The only exception is the Olympiacos vs. Barcelona game, which pits two teams from the top of the table. Barcelona, who's already secured the #1 position is seen as the underdog against Olympiacos.
Are oddsmakers right to think so? As you can see from my EuroLeague predictions below, I think they are correct in most cases.
EuroLeague Predictions for Friday
Anadolu Efes to Beat ALBA Berlin
Olympiacos to Beat Barcelona
Bayern Munich to Beat Crvena Zvezda
Zalgiris Kaunas to Beat Baskonia
Anadolu Efes is the reigning champion of the EuroLeague, and such, it needs to be taken seriously. This team has the manpower to beat any opponent in this competition, let alone such a mediocre team as ALBA Berlin. Plus, by beating ALBA, the Turkish team would book the ticket to the EuroLeague Playoffs.
Two teams that have already booked their spots in the postseason are Olympiacos and Barcelona. Barca will go to the 2022 EuroLeague Playoffs from the #1 position regardless of what happens in the remainder of the season. Olympiacos, on the other hand, will finish in one of the three spots below Barca. But which one will it be?
How things are looking as we approach the finale of the regular season ? #EveryGameMatters pic.twitter.com/pyh5Y7ddFZ

— Turkish Airlines EuroLeague (@EuroLeague) March 28, 2022
Olympiacos would surely love to end the season in the #2 position, but for that to happen, they need a few more wins. That's why you can be sure they'll go far and beyond to defeat Barcelona on Friday.
Bayern Munich is another team that needs to win on Friday. Even though this team is on a disappointing 3-loss streak in the EuroLeague, they still have a decent chance to secure a spot in the Top 8. For that to happen, the Germans need to beat Crvena Zvezda.
If Bayern wins on Friday, it will mean the end of Baskonia's playoff dreams. It's because this team has played 27 matches already, getting to an 11-16 record. They're just one spot below the playoff zone, with one win fewer than the #8 team, Bayern Munich.
I think Baskonia players are aware that getting to the postseason is a mission impossible. That's why they probably aren't going to be too motivated on Friday, which is something Zalgiris could take advantage of.
Top EuroLeague Basketball Picks for April 1
Anadolu Efes (-9.5) against ALBA Berlin
1.85
Olympiacos (-1) Against Barcelona
1.909
Bayern Munich (-5.5) Against Crvena Zvezda
1.85
Zalgiris Kaunas (+6.5) Against Baskonia
1.909
ALBA Berlin has played eight times against Anadolu Efes in Turkey. Each time, the hosts won. Further, in most of those matches, Efes covered the spread. Are we going to see the same thing happening again? I think we might, even though the German team will be super-motivated to win as they're still in the race for the playoffs. Nevertheless, the player quality is on Efes' side.
I also think Olympiacos will beat Barcelona. These guys are 12-1 at home this season, not to mention that they're in need of a win in order to challenge the #2 position. Barca, on the other hand, has nothing to fight for – this team's already secured the #1 place.
March was a horrible month for Bayern Munich, which saw the Germans lose all of their three EuroLeague games. Nevertheless, they still have a chance to get to the playoffs, but for that, they need to beat Crvena Zvezda. Bayern failed to do it the last time they met, losing by just three points in Belgrade. This Friday, the game is played in Munich, and I believe the hosts will win big.
The only game in which I think we might see an upset is the one between Baskonia and Zalgiris Kaunas. The reason for that is that Baskonia probably wants to focus on the Spanish ACB League, knowing that their EuroLeague campaign is practically over. The hosts will not be too motivated, which could help the visitors get to their third win on the road of the 2021-22 season.
If you agree with my EuroLeague picks, why not put some money on them? To do that, I'd recommend going to
888sport
,
Betway
, or
10bet-sports
, all of which I think are great sportsbooks for basketball betting.
September
Sportsbook of the Month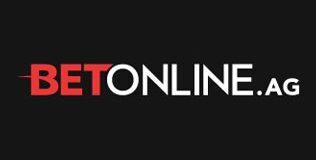 Welcome Bonus
50% up to $1,000