EuroLeague Predictions and Best Bets – January 13, 2021

EuroLeague basketball keeps rolling on Wednesday, with a four-game schedule hitting the hardwood.
Check out who is in action for today's EuroLeague betting slate.
Zalgiris vs. CSKA Moscow
Zenit vs. Bayern Munich
Asvel Lyon vs. Panathinaikos
Crvena Zvezda vs. Real Madrid
This slate is a bit of a mixed bag, as two games have lines thicker than eight points, and one (Zenit vs. Bayern) has no official spread as I write this.
I'd hit up the top basketball betting sites for updated odds, but it's still safe to proceed with my EuroLeague predictions, and top betting picks for the day.
Yesterday's bets were solid, as the Barcelona game stayed under 171 points (-111), and Fenerbahce Ulker (-175) got a win.
Let's see what looks good for Wednesday, January 13th, 2021.
Zalgiris vs. CSKA Moscow Predictions
CSKA Moscow to beat Zalgiris
Predicted total: 155-160
This is a very interesting game to try to predict, as both teams are in great form right now. CSKA Moscow finally lost for the first time since round five, but they still own the best EuroLeague record and will look to preserve their lead.
It won't be easy against Zalgiris, who are on fire with six straight wins. Big man Joffrey Lauvergne was also in flames last time out, putting up 29 points.
Zalgiris is honestly a fun upset play, but considering the 8-point spread, I'd just hammer them ATS.
Zenit vs. Bayern Munich Predictions
Bayern Munich to beat Zenit
Predicted total: 150-155
The spread isn't out for this one, but you can bet on this contest in every other capacity at BetOnline.
I'd imagine the spread will be tight, as Bayern hosts as a mild -164 home favorite. I still like them here at that price, even though they've been pretty inconsistent lately.
Possibly putting them over the top is the return of Vladimir Lucic, who had been out since early December. If he suits up again here, I think Bayern Munich holds down the fort at home.
Asvel Lyon vs. Panathinaikos Predictions
Asvel Lyon to beat Panathinaikos
Predicted total: 145-150
Something has to break on Wednesday, as two struggling teams enter with three-game losing streaks.
Panathinaikos may normally get the nod here as home favorites, but this feels like a total toss-up. That has me siding with Asvel Lyon as a fun underdog, while it doesn't help that Ioannis Papapetrou has been ruled out for this contest.
Panathinaikos without Ioannis Papapetrou against ASVELhttps://t.co/u97fLwNhDM

— Eurohoops (@Eurohoopsnet) January 12, 2021
Crvena Zvezda vs. Real Madrid Predictions
Real Madrid to beat Crvena Zvezda
Predicted total: 155-160
If you're just looking for a winner, then don't waste much time here. Real Madrid is at home and are big -713 favorites. They're also healthy, beyond the potential absence of Sergio Llull.
The question will be if you want to bet on the total or if you think this 11-point spread is too thick. Crvena has at least been competitive lately, going 2-2 over their last four games, with their most recent loss coming by two points.
Real Madrid also only beat them by six earlier this year, for what it's worth.
I have interest in the spread here, but keep in mind that Jordan Loyd (18.7 points per game) is kind of what makes Crvena go, and he may not be able to play in this one.
Jordan Loyd: Making progress but still sidelined – https://t.co/f4BUma2xLg

— RotoWire EuroLeague (@RotoWireEuro) January 11, 2021
Best EuroLeague Bets for Wednesday, January 13th
Zalgiris (+8.5) -110
Bayern Munich to Win (-164)
Asvel Lyon to Win (+158)
Crvena Zvezda (+11) -109
Zalgiris is a bit better than they're being given credit for, and the spread they're looking at on Wednesday is a tad disrespectful. I think bettors can confidently attack it.
Bayern feels like a lock at home, and in an arguable toss-up, I'll just take the value with Asvel. The tricky bet that I still want to go with is Crvena ATS. They're on the road against a better team, but what if Loyd is back?
Even if he's not, 11 points is 11 points. I think you can tack that bet on and hope for them to keep it close like they did earlier this season.
September
Sportsbook of the Month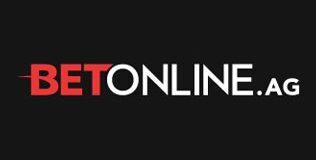 Welcome Bonus
50% up to $1,000