EuroLeague Predictions and Best Bets – November 5, 2020

We took a look at three EuroLeague contests last Friday, and walked away with some nice betting picks. I predicted Khimki Moscow, FC Barcelona, and Anadolu Efes would get wins, and I went 3-0 with those EuroLeague predictions.
Individual bets were another story, as I missed out on a game total by one point, and another bet was a push.
If you're looking for some more EuroLeague predictions and top betting picks to back when action resumes on Thursday, first take a look at the schedule.
Olympiacos vs. Zenit Saint Petersburg
Maccabi Tel Aviv vs. Anadolu Efes
FC Barcelona vs. Alba Berlin
Asvel Lyon vs. Baskonia Vitoria Gasteiz
Bettors always need to be on COVID-19 watch, as the 2020 EuroLeague has been impacted by the global pandemic quite a bit. It can lead to players being scratched, or entire games being postponed.
Going into Thursday's EuroLeague betting slate, the big name that figures to be absent is Shane Larkin. There are a few other injuries to monitor, as well, so stay on top of the latest news the best you can.
With that, the top basketball betting websites have pricing for all four of these games. Let's take a look at who will win each game, and which bets you should target on November 5th.
Olympiacos vs. Zenit Saint Petersburg Predictions
Zenit St. Petersburg to beat Olympiakos
Predicted total: 155-160
I think we get a bit of a shootout here. It's hard to gauge Zenit St. Petersburg completely, as they've played just two games in EuroLeague so far in 2020. That said, they're back to full strength with Kevin Pangos healthy, and they also have a nice array of big men to turn to.
Olympiacos lacks the same star power, and their defense has been spotty so far this year. They've dropped two straight to fall to 3-3, and I think they could be at risk of losing again on Thursday.
Maccabi Tel Aviv vs. Anadolu Efes Predictions
Maccabi Tel Aviv to beat Anadolu Efes
Predicted total: 145-150
Just when Anadolu Efes gets their best player back, Shane Larkin is already taking a seat after just one game.
Perhaps the best player in the league, Larkin scored 15 points in a win in his return last week, but will now be held out. It could just be for maintenance, but Anadolu Efes is suddenly shorthanded again.
I actually love the guards they have to step up, as Vasilije Micic, Krunoslav Simon, and Rodrique Beaubois can all play at a high level. However, when you factor in the absence of big man Bryant Dunston (undisclosed), I think it's a bit too much to overcome.
FC Barcelona vs. Alba Berlin Predictions
FC Barcelona to beat Alba Berlin
Predicted total: 160-165
FC Barcelone continued their hot start last week, as they scored a tight 72-71 win and moved to 5-1. That ties them for the best record in the EuroLeague, and they'll hope to end the day with the best mark on Thursday.
It's hard not to love their chances, as they face an Alba Berlin squad that is just 1-3 on the year. Barcelona come in as massive favorites, too, as Alba Berlin just isn't likely to have much of an answer for the combination of Nick Calathes and Nikola Mirotic.
Asvel Lyon vs. Baskonia Vitoria Gasteiz Predictions
Baskonia Vitoria Gasteiz to beat Asvel Lyon
Predicted total: 150-155
Asvel Lyon is another team up against it come Thursday. They're 0-3 and looking for their first win, but are forced to try to get it against a decent Baskonia Vitoria Gasteiz squad.
That's made even harder with news that star forward Guerschon Yabusele (knee) didn't travel with the team.
This would otherwise be a close call, but I'll gladly side with Baskonia Vitoria Gasteiz in this spot.
Best EuroLeague Bets for Thursday, November 5th
Zenit St. Petersburg (-4) -111
Zenit St. Petersburg to Win (-170)
Maccabi Tel Aviv (+2.5) -119
Maccabi Tel Aviv to Win (+117)
FC Barcelona (-11) -113
These are my favorite EuroLeague betting picks for Thursday. I haven't found betting on EuroLeague game totals to be all that fun, and if there is a game I'm not totally sold on, refraining from betting on it is a pretty good idea.
The only contest I'm not head over heels about is the last one, where Asvel Lyon and Baskonia Vitoria Gasteiz will face off.
Other than that, I love backing Zenit St. Petersburg and Maccabi Tel Aviv, as both look like winners. One has a pretty reasonable spread to cover, and the other is my favorite underdog pick of this slate.
FC Barcelona is capable of being very dominant and are in a good spot, so added with these other wagers, I don't mind asking them to cover a thick 11-point spread.
AUGUST
Sportsbook of the Month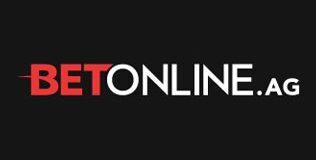 Welcome Bonus
50% up to $1,000
Read Review
Visit Site