Top Picks for EuroLeague Games on Friday, October 1, 2021

Fans of European basketball, your wait is over! The 2021-22 season of the EuroLeague starts this week, with nine interesting matchups.
The last day of September is when we'll see four EuroLeague games. You can check out betting picks for all of those games and other basketball matches here. A day later, on October 1, the remaining five games of Round 1 of EuroLeague are to be played.
This week, fun is guaranteed for EuroLeague fans, but basketball bettors may find it hard to make the right picks. Most of the matchups seem hard to predict as they feature teams of similar quality. Actually, it's been a while since EuroLeague has featured so many great teams.
The fact that they're not easy to predict isn't necessarily a bad thing. After all, difficult games always come with great odds.
Furthermore, you also have me to guide you straight to the best EuroLeague bets for Friday, October 1.
I'll now share my prediction, as well as provide my reasons why I think you should follow my lead. So, let's start with my banker of the round, which is Barça.
Barcelona to Beat Alba Berlin
With the odds of 3.50, Barcelona is the second-favorite to win the 2021-22 EuroLeague (behind the current champion Anadolu Efes). No surprise there, as this team is packed with NBA-quality players. In fact, each of their five projected starters has at least some NBA experience:
Nikola Mirotic (power forward) – 319 NBA games, mostly for the Chicago Bulls
Nick Calathes (point guard) – 129 NBA games for the Memphis Grizzlies
Brandon Davies (center) – 78 NBA games for the Philadelphia 76ers and Brooklyn Nets
Corry Higgins (shooting guard) – 44 NBA games for the Charlotte Hornets
Nigel Hayes (small forward) – spend time at LA Lakers, Toronto Raptors, and Sacramento Kings
Meanwhile, Barcelona's first EuroLeague opponent doesn't have a single player with an NBA pedigree.
Now that you know all this, you understand why anything but a dominant Barcelona win would be a major surprise.
Fenerbahce to Beat Red Star
Last season, Red Star went 10-24 in the EuroLeague, the second-worst record of all 18 teams. Furthermore, with 2,499 points in 34 games, Red Star was the lowest-scoring team in the competition.
The Serbian team lost both of last season's games against Fenerbahce, although the one played in Belgrade in January was pretty close. In fact, the Turkish team won by just two points (73-71).
This time, however, I expect an easy win for Fenerbahce. One reason for this is that Fenerbahce has an even stronger roster than the last year.
They also have a fantastic coach this season. The man in question is Aleksandar Djordjević, who was the head coach of the Serbia national team from 2013 to 2019.
During that period, he's worked with many players from the current Red Star roster, so he surely knows their strengths and weaknesses. This includes ex-Fenerbahce guard Nikola Kalinić, one of Red Star's key men in 2021-22.
The final reason why I think Fenerbahce will beat Red Star is that this game will be played at Ülker Sports Arena in Istanbul. Why is that such an important fact? Because Fenerbahce's home venue is one of the biggest and loudest EuroLeague arenas.
And it's going to be very loud this time! It's because this is Fenerbahce's first competitive game with fans in attendance since March 2020.
Actually, the last time the fans were inside Ülker Sports Arena was in the 27th round of the 2019-20 EuroLeague when Fenerbahce played against Red Star.
Picks for Remaining EuroLeague Games on Friday, October 1
Lyon to Beat Zalgiris Kaunas
Olympiakos to Beat Baskonia
Zenit Petersburg to Beat UNICS Kazan
Lyon has a much better roster than Zalgiris, with players who definitely belong in the EuroLeague postseason.
The only problem for the French team is that they still haven't reached top form, having played only three friendly games in September. Zalgiris, on the other hand, has already played two games in the Lithuanian LKL, winning both times.
When it comes to Olympiakos, I can see the Greeks winning against Baskonia. They have players of similar quality, but Olympiakos is always great when playing home.
In the clash between two Russian rivals, my choice is Zenit Petersburg. The reason? Zenit has already won a game against UNICS this season. It happened on September 18, when Zenit won 83-76 in the VTB League.
Best Bets for Friday's EuroLeague Action
Barcelona -14.5 Against Alba Berlin
1.90
Fenerbahce -10.5 Against Red Star
1.90
The moneyline odds on these two are just too short to take them into consideration. However, I expect both Barcelona and Fenerbahce to grab big wins on Friday, which is why my recommendation is to back them to cover the spread.
When it comes to the other three EuroLeague games scheduled for Friday, Lyon to beat Zalgiris looks like the safest bet.
AUGUST
Sportsbook of the Month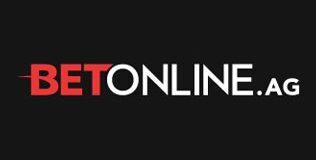 Welcome Bonus
50% up to $1,000
Read Review
Visit Site