Edson Barboza vs. Makwan Amirkhani – UFC Fight Night, October 10, 2020

Looking at the line for Edson Barboza vs. Makwan Amirkhani, I have to admit that I was initially tempted by the latter's chances.
In case you didn't know, Barboza takes on Amirkhani in the co-main event of UFC Fight Night: Moraes vs. Sandhagen at Fight Island. The featherweight clash goes down this Saturday, October 10, as Amirkhani is stepping in on late notice for Sodiq Yusuf.
If you are wagering on the main event, my betting preview for Moraes vs. Sandhagen has everything you are looking for. But today, I'm here to talk about betting on Barboza vs. Amirkhani. That means discussing the fight, and what we can expect from both guys this weekend.
Now, Amirkhani's odds are not looking as good following close analysis of his situation coming into this one. Read on to find my prediction for Barboza vs. Amirkhani, as well as those odds and best bets for the scrap.
I'll close off an explanation that will sum up my thoughts for the co-main at Fight Island this Saturday, but first, here's who I'm expecting to win.
Barboza vs. Amirkhani Prediction
Despite turning pro in 2009, Barboza is still fighting at a very high level in the UFC.
He is more than capable of outstriking the best fighters in the featherweight division, and I believe that he will prove he is far from finished on Saturday night.
More on this later. But for now, I want to talk odds and best bets for Barboza vs. Amirkhani.
Barboza vs. Amirkhani Odds
Edson Barboza to Win -250
Makwan Amirkhani to Win -200
Betway has set Barboza's odds to beat Amirkhani at -250.
Understandable for a guy that has been mixing it with lightweight royalty over the past few years. Now residing in the 145-pound domain, despite losing his divisional debut against Dan Ige in May, he looked pretty good.
Barboza's odds mean that he has now opened as the favorite in eight of his last ten fights, including against Justin Gaethje in March 2019. Only Khabib Nurmagomedov and Dan Hooker (as a very slight favorite) have relegated him to dog status.
Amirkhani (+200) enters as the underdog for the fourth time in nine UFC fights.
The Finn has been a consistently good fighter during his time in the promotion, and at first glance, his high odds look pretty good. Especially as he is coming off a first-round submission win over Danny Henry in July.
But Amirkhani taking this fight at short notice might lower his chances against a guy as technical as Barboza. And for that reason, he understandably comes in as the underdog.
Could that make Amirkhani to win a good bet? Or one to steer clear of? Let's find out.
Best Bets for Barboza vs. Amirkhani
Barboza to Win by KO/TKO/DQ/Submission (+110)
Fight to End Under 2.5 Rounds (-163)
Amirkhani to Win KO/TKO/DQ/Submission (+350)
I have been looking through the best bets for this fight on the top sports betting sites, ever since Amirkhani replaced Sodiq Yusuf on less than one week's notice.
In line with my prediction, I must mention Barboza to Win by KO/TKO/DQ/Submission (+110) first. As alluded to above, it's very difficult to prepare for a striker with such incredible Muay Thai as Barboza. Doing it in less than a week is going to put you at a huge disadvantage, especially against a guy with 12 career KO/TKOs from 20 wins.
And for that reason, I see the fight being a little crazy. To cut a long prediction short, for now, the Fight to End Under 2.5 Rounds (-163) seems like a safe bet.
That's not any kind of knock on the cardio of either fighter, but we do know Barboza slows down towards the later quarter of fights while Amirkhani will be at a disadvantage due to his short preparation time. Both factors can influence guys throwing their lot in for an early finish.
And finally, it's no surprise that the third bet to consider before you put your money down is Amirkhani to Win KO/TKO/DQ/Submission (+350).
Yes, Barboza is an aggressive striker. Yes, he is looking to make a splash among the sharks in the featherweight waters, and a knockout would be the best way to do it.
But if he goes in for the kill and underestimates Amirkhani's dangerous submission game, he could end up stunned and wrapped up by "Mr. Finland." Amirkhani has 11 submissions from 16 wins. The last two of his UFC victories have ended in anaconda chokes.
But does Amirkhani win this fight? I don't think he does. Here's why.
Why Barboza Beats Amirkhani
Edson Barboza and Makwan Amirkhani are both very watchable fighters, for different reasons.
Barboza is one of the most technical and clean strikers in MMA history while Amirkhani is lesser-known but always capable of springing a surprise on the ground.
But by comparison, Barboza is the more well-rounded of the two. Even at 34, and in the latter stages of his career, I don't see how Amirkhani can beat him. Other than, well, surprising him on the ground.
The Finn certainly won't knock him out. He has just the one stoppage — an eight-second flying knee/punches TKO over Andy Ogle in his UFC debut. He is not a consummate striker and is a little lacking when it comes to his defense on the feet.
I can't see how he can deal with a guy like Barboza for three rounds. Not only will the Brazilian land frequently to the lead leg, midsection, and head, but he can set the most awesome traps for him to walk into.
Amirkhani's cardio will likely be less than impressive. A fighter can rarely step in on less than one week's notice against a guy as technically proficient, experienced, and intelligent as Barboza and look good.
Even though Barboza is known almost exclusively as a striker, his ground game has come along in leaps and bounds over the years. He is a very difficult man to take down, and has a superb 80% takedown defense, despite fighting the likes of Khabib Nurmagomedov and Justin Gaethje in his last six fights. Oh, and let's not forget Kevin Lee.
If Amirkhani is to work submission on the Brazilian, he will be the first man to do so since Tony Ferguson in December 2015. Not even Khabib could do it since then. It's obvious that if Amirkhani cannot outstrike Barboza or dominate him with takedowns, it doesn't look likely that he will be able to get him into the right position to get the win on the mat.
His cardio is going to prevent him from shooting too much, and if Amirkhani gets too fond of trying to take Barboza down, the chances of him anticipating his attack and landing a knee grow exponentially.
I think there is a high chance of Barboza earning another highlight-reel knockout on Saturday night.
I'll leave you with Junior's top five UFC finishes. My all-time favorite knockout is at number one. For those of you who know, you know. If you have no idea what I'm talking about, watch to the end.
Enjoy the fights!
AUGUST
Sportsbook of the Month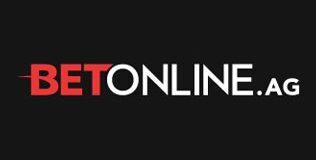 Welcome Bonus
50% up to $1,000
Read Review
Visit Site