Dodgers vs. Braves Pick and Prediction – Saturday, October 23, 2021

Is this the end of the line for the Los Angeles Dodgers? Previously seen as unbeatable, and certainly favored to repeat as champs at the most reputable MLB betting sites, L.A. is on their last leg.
They've been here before, of course. The Dodgers were down 3-1 in the NLCS to these very Atlanta Braves last year, but rallied to reach the World Series.
Bettors are flocking to sportsbooks to bet on what will happen next. To help you formulate your bets, I dive into Saturday's game six matchup and come away with a prediction.
Dodgers vs. Braves Odds for Game 6
The odds above can be found at BetOnline, where the Dodgers are favored to win and force a game seven.
Both of these teams are in familiar territory. L.A. responded nicely to a 3-1 hole in game five, as they waxed ATL by a score of 11-2. They did it on the heels of an insane three-homer performance from an unlikely hero in Chris Taylor.
A historic night for Chris Taylor. #Postseason pic.twitter.com/GfEDRdIXlQ

— MLB (@MLB) October 22, 2021
That was an epic effort, but it'll take an elite outing by Mad Max and more run support for the Dodgers to force a game seven. So far, sites like BetOnline are favoring it to happen.
Los Angeles has been in this type of jam before, they're still the more talented team, and they've been favored all year to win the 2021 World Series. It's naturally hard to go against them here.
The game total is set at 8, which feels pretty palatable, either way. However, with two quality pitchers on the mound and this being playoff baseball, my early instinct says to go for the Under.
You're getting reasonable value across the board here. The Over bet feels trappy, though, and betting either RL feels like a mistake, as well.
As for the ML, you're either getting a loaded Dodgers team at a discount as they again try to storm back from a 3-1 hole, or you get the home team at immense value. Atlanta's "just finish it and move on" narrative is pretty tempting, and it's hardly baked into the price.
Matchup Breakdown
Max Scherzer toes the rubber for the Dodgers, who are out of the MLB playoffs with a loss on Saturday. If they win, they push this thing to the end, getting a game seven against Atlanta for the second year in a row.
They can do it if Mad Max brings his A-game. He's as dominant of a pitcher as they come, and this is the exact type of moment the Dodgers acquired him for.
Scherzer has an elite 15-4 record with a 2.46 ERA and 236 whiffs on the year, but he hasn't been quite as dazzling in postseason play. He whipped the Giants for 10 whiffs in one game and nabbed a save in another, but he gave up two runs in an October 17th loss to these Braves, and only struck out four Cardinals in the wild card game.
Everyone knows Mad Max can miss bats, and he can be good for a dong or two. If he can keep the homers in check, it's possible he can dominate and set the tone for a clutch road win.
The main hiccup here? Ian Anderson isn't too shabby, himself. The Braves righty shutout the Brewers in the NLDS, and in his lone appearance in this series, he allowed just two runs in a tough 5-4 affair.
He gets a break here, as Justin Turner's bat won't be in the lineup.
This was a lineup already dealing with the absence of Max Muncy, so Anderson doesn't have to deal with the usually nasty offense the Dodgers have.
Overall, it's still safe to give the pitching edge to the Dodgers, while they should have enough offense to give the Braves a tough fight in this crucial game six.
NLCS Game 6 Prediction
This is a tough one, as it can go either way when you take a trip down narrative street.
On one hand, the Dodgers are the best team in baseball. They can force a game seven back at home, and they can still meet lofty expectations stemming from last year's title run. They also have been in this situation before, and have beaten this exact team in this spot.
While the Dodgers have the talent edge, and I can see them winning, this may very well be Atlanta's year. There seems to be at least one team that has that wild card feel, and they feel like the Nationals of a couple of years ago.
Atlanta has an opportunity to exorcise some demons here, while paying back a loyal fan base that hasn't enjoyed a title in 1995. Obviously if the Dodgers find a way to gut this one out, it'd be very hard to trust the Braves in game seven, so they need to finish the job here, and I think they will.
Dodgers vs. Braves Game 6 Pick
It never feels good to bet against the Dodgers, and boy, do I mean never. That said, I don't care how great you are; putting yourself in seemingly insurmountable holes routinely is never a good idea.
L.A. survived it last year, but teams just don't normally come back from 3-1 series leads. I don't think Los Angeles is going to go into Atlanta and do it this time, and you're getting plus money with a home dog.
The fact that the Braves come at +157 at home with an opportunity to clinch a spot in the World Series tells you how much people believe in the Dodgers.
Luck runs out eventually, though. Atlanta built a 3-1 lead and put themselves in position to get it done here in game six. At this +157 price, I am all about betting on the Braves to make it happen.
AUGUST
Sportsbook of the Month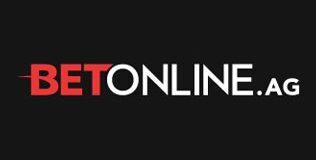 Welcome Bonus
50% up to $1,000
Read Review
Visit Site