DFS Picks for Olympic Basketball on July 24, 2021

If you thought the daily fantasy basketball season was over, you'd be wrong. NBA DFS ended with the final game of the 2021 NBA Finals sounding off, but basketball DFS in general lives on.
That's thanks to the Tokyo Olympics, as Kevin Durant and a seemingly weak USA team battle for gold in Japan.
KD and co are obviously going to be the big stars people flock to, but there is a ton of value on this slate and some overseas stars to consider.
I'll help you figure out how to proceed with my favorite Olympics basketball DFS picks, sleepers, and top lineup.
Top Olympics DFS Picks for July 24
Patty Mills, PG, Australia ($9.5k)
Zach LaVine, SG, USA ($8.7k)
Kevin Durant, SF, USA ($10.6k)
Jan Vesely, PF, Czech Republic ($6.5k)
Bam Adebayo, C, USA ($7.5k)
Damian Lillard is the best and most recognizable point guard on this Olympics DFS slate, but I don't think he's a must at his current price tag.
For one, Team USA is a sizable favorite over France (-11) at most NBA betting sites. On top of that, Team USA will likely spread things out, and Kevin Durant is a bigger priority.
Because of that, I will probably drop down to Patty Mills, who has routinely been a beast for Australia.
He has a more cemented role on his team, he opens up a little extra salary, and he actually projects for just two fewer points than Dame Dolla.
There is a ton of value at PG on this slate, but if you're paying up, Mills is where you do it.
LaVine stands out as the best shooting guard, but that isn't saying much. Devin Booker is also up there, but he just got done with the NBA Finals. All things considered, LaVine may be the spend-up at SG for this weekend, but this is probably a position I'll just punt.
KD is the obvious choice at small forward, as he's the best player on the USA basketball roster for the Tokyo Olympics.
He's going to get a ton of run, and he comes in with the best projection. We know he can explode, too, so the hope is France can just keep the game reasonably close.
I don't really want to pay up for an $8.6k Draymond Green, so PF should be a spot to go mid-range or punt. Jan Vesely can be a stud, so he does look like the best spend here. This is still another position where there's too much value, though, so I may just go cheaper.
At center, Bam Adebayo is a palatable price compared to the other stud options at the five spot. I don't love the matchup with Rudy Gobert, but the latter's presence could keep Bam Bam out there a good bit.
I probably will just eat the chalk with Balvin at center and not force the issue here, though.
Olympics DFS Sleepers for July 24, 2021
Blake Schilb, PG, Czech Republic ($4.4k)
Marco Spissu, SG, Italy ($3.5k)
Nicolas Batum, SF, France ($5k)
Achille Polonara, PF, Italy ($5.4k)
Ondrej Balvin, C, Czech Republic ($3k)
Nico Mannion looks like one of the better Olympics basketball DFS values this weekend. He's a good price for a guy who put up 17 points per game during the Group Phase.
That said, Blake Schilb is the better value. He had a huge game recently, and he should see plenty of minutes. The only issue with him and other Czech guys is a massive 17-point advantage seen at top sites like BetOnline.
It's scary, but blowouts happen all the time. It is what it is, and I think Schilb is a great sleeper.
Mannion is viable, but I think Spissu is about as good of a play. He's going to see fewer minutes, but he projects decently, and you're going to need to find some savings somewhere.
Batum also stands out. He revived his career in L.A. this past season, and he remains a swiss army knife for France. His team is a hefty underdog in the final game of the slate, but he should get plenty of burn, and his skill-set makes him an appealing play at this discounted salary.
Italy is bringing on Danilo Gallinari, so it will be interesting to see how that impacts the other starters. I also tentatively like Achille Polonara, and I'd assume he'd maintain a solid role, regardless of what Gallo does.
One major piece of advice will be to monitor changing betting lines and starting lineups. Some USA players are coming overseas after the playoffs ended, and others like Gallinari are being added to rosters, too. Try your best to gauge their role/minutes, and it can help open up value.
Lastly, I don't see much of a way around Balvin, who is going to be one thousand percent owned. It's for good reason, as he's the starting center for the Czech Republic, and he's averaged a double-double in the Group Phase.
He's unsurprisingly the best points per dollar play (8.11 at RotoGrinders.com), and it'd take an epic failure for him not to be worth rostering. This just isn't a guy I feel like fading this weekend.
Top Olympics Basketball DFS Lineup
PG: Blake Schilb – Czech Republic ($4.4k)
SG: Stefano Tonut – Italy ($4.3k)
SF: Kevin Durant – USA ($10.6k)
PF: Achille Polonara – Italy ($5.4k)
C: Ondrej Balvin – Czech Republic ($3k)
G: Patty Mills – Australia ($9.5k)
F: Nicolas Batum – France ($5k)
UTIL: Nando De Colo – France ($7.6k)
This feels like the best team to me. I am eating the chalk with KD and Balvin, and hopefully, I am organically getting unique by not eating the Tomas Satoransky chalk.
Instead, I'll get exposure to the Czech Republic via Schilb and Balvin. The latter is basically a must, while Schilb could be a money hedge against Satoransky.
Tonut is a hedge on all of the Italy guys. He's starting and averaging well over 20 minutes, and he's projected for 28. I also like Mannion and Spissu, but Tonut is a nice option right in the middle.
SG is a nightmare on this slate, so some type of dive will probably be necessary.
Mills is my second stud, along with KD. He just does so much for Australia, and I'd be shocked for him to turn up lame. Batum is a solid value to go against KD here, and I will (hopefully) go against the grain by pairing De Colo with him as a little 2 vs. 1 situation to close out the slate.
Remember to keep an eye on starting lineups and any news, and keep in mind that this slate takes place over the entire weekend. Best of luck!
AUGUST
Sportsbook of the Month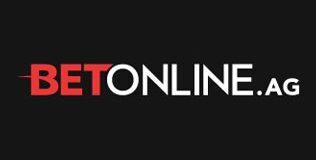 Welcome Bonus
50% up to $1,000
Read Review
Visit Site