Detroit Lions vs. Green Bay Packers – NFL Week 2 (September 20, 2021)

The Packers are coming off a disastrous neutral-site season-opening loss to New Orleans. Detroit nearly came back after stinking up the joint for the majority of their defeat to San Francisco.
The lowly Lions lost their top defensive back, Jeffrey Okudah, for the year and now they may need to win games in shootouts. Good luck with that.
Green Bay was abysmal on the offensive end, and they have not looked this porous to start a season. Aaron Rodgers set an NFL record for the fewest points scored by a reigning MVP for the subsequent season at three points.
Jordan Love even had a chance for a garbage-time touchdown, but of course, he got sacked and fumbled the ball away on a meaningless fourth down.
The Packers have the perfect get-right matchup to prove the doubters wrong. Some people in analytics believe they will miss the playoffs.
Enough with the crazy talk. Here are the latest odds for this Monday Night Football clash between the Lions and Packers.
Lions vs. Packers Odds
The Packers are huge favorites at BetOnline, just one week after getting trounced by the Saints.
Aaron Rodgers has gone 43-25-2 at home in the past ten seasons. Green Bay has gone 8-2 in the past ten home games, but one of them was in Week 17 when Rodgers only played a possession since there was no postseason that year for the Packers. Yes, the year Mike McCarthy was fired.
These teams have played in national spotlight games before. The Lions may be double-digits several times this season. Detroit is 4-5-1 against the spread.
Here are your keys to victory for this NFC North clash between the Lions and Packers.
Why the Lions Will Win
Well, the reason will be limited in this one. Perhaps, the Packers aren't a good team this season?
They looked inept last week against the Saints, and it could trickle into Week 2 despite a long layoff.
Jared Goff looked decent last week and was targeting his running backs early and often against the 49ers.
Jamaal Williams and D'Andre Swift are capable backs that have a solid ability to turn upfield after hauling in passes.
T.J. Hockenson looked the part in the opener, and there could be enough pieces for Detroit to pull this upset off, especially if Green Bay struggles on offense again.
Why the Packers Will Win
The Packers won't be viewing this game as a layup after how they performed against the Saints. The performance was so pitiful that they waved the white flag well before the fourth quarter. Jordan Love had to come in, and he looked terrible at times.
Nothing went the way of Green Bay last week, and a successful franchise should have all the incentive to earn a victory in Week 2. Monday Night Football, at home, and coming off such a dreadful performance makes a victory challenging to fathom. Everything is there for the Packers to demolish the Lions.
You're never out of it when you have that bad man, after all.
Aaron Rodgers may throw for five touchdowns, and there may not be much that Detroit can do about it. The secondary lost their top corner, and Davante Adams will be ready. Aaron Jones had a miserable Week 1, but he too will be ready against the Lions' defense.
All the non-existent role players will come out and perform admirably next to Rodgers. He has some questions to answer in Week 2, but he could be one of the better winners with an epic performance. Many believe this game will get out of hand before the fourth quarter and that Green Bay will pile it on the Lions. AJ Dillion could see significant snaps in this game.
Detroit is walking into a frenzy at Lambeau Field, and the Packers should put together an impressive performance.
Lions vs. Packers Prediction
Detroit's only chance is Aaron Rodgers playing like a zombie again.
It wasn't shocking but a bit appalling to see the entire team out of sync. Yes, the offseason led to this performance, but the offense has too many stars to fall flat on their faces.
Aaron Jones needs to get the ball more often because he can take it to the house on any given snap. Dillion is a solid backup too, but Jones in open space can make defenders miss.
As long as Rodgers can take care of the ball, there is no reason why they can't score at least 20-plus points in this one.
Detroit saw their star quarterback Jared Goff struggle miserably at Lambeau last postseason with the Rams. The weather played a factor, as did the health of Goff, but Rodgers has been a Hall of Fame signal-caller in primetime.
Detroit isn't going to win more than a few games this season. Expect a handful of wins at most for the Lions. The Packers will get their first win of the season against these lowly Lions on Monday Night Football.
Lions vs. Packers Pick
There may not be much value on Green Bay to win outright, but going against them is not the selection here. The Packers could win this game by multiple scores in a 40-20 type of game.
However, playing it safe after the weekend should be the play. Feel confident taking the Packers straight up in Week 2.
August
Sportsbook of the Month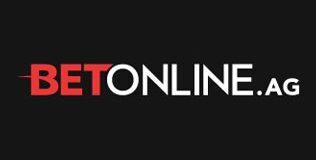 Welcome Bonus
50% up to $1,000