Betting Preview for Dequan Townsend vs. Dusko Todorovic at UFC Fight Night (October 3, 2020)

Serbian middleweight prospect Dusko Todorovic squares off with Dequan Townsend in his UFC debut this Saturday, October 3.
Todorovic comes into this fight with a 9-0 record. He beat Canada's Teddy Ash on Dana White's Contender Series in August 2019 in his last appearance inside the cage and will be looking to make it a perfect ten from ten on the night.
Townsend (21-11) is an eleven-year veteran of the fight game that hasn't enjoyed any success in the UFC to speak of. He is on a three-loss skid from his three fights in the promotion. He enters the contest as an underdog with the top online sportsbooks.
If you are looking to bet on Townsend vs. Todorovic, you'll probably want to know who to back, so let's start there. Oh, and don't worry, we'll get to the odds and best bets for this fight after I reveal my pick.
Let's go.
Todorovic vs. Townsend – Who Wins?
Dusko Todorovic by Decision
Even with the limited information and footage I have been able to gather on Todorovic, I think he is too much for "The Tarantula" to handle.
Despite giving up two inches in height and five inches in reach to Townsend, the Serbian is a better all-round fighter. As I will explain further down in more detail, he is the more likely of the two to emerge with the win.
Latest Odds for Todorovic vs. Townsend
Todorovic's odds to beat Townsend are -320, making him a serious favorite in this bout.
The Serbian came in with similar odds for his last fight with Ash. That night, he was closed at -400 from -325, with the Canadian closing at +275. Todorovic outworked his opponent to a decision in front of UFC President Dana White but has until recently been out with injuries.
Can Townsend capitalize on potential cage rust here? Odds of +260 are tempting, especially since much of Todorovic's opposition to date has been, well, questionable.
Still, I do like what I have seen of Todorovic. But given that he was matched up against 49-year-old Pancrase journeyman Kazuo Takahashi just over two years ago, there is scope to be a little cautious. Sure, he won that fight by first-round TKO, but hey. That's someone's grandpa.
You can't completely knock him on account of that fight, of course. He also starched everyone's favorite UFC wildman Michel Pereira after that bout. Redeeming? I think so.
Todorovic has unproven talent while Townsend is yet to prove that he is at the level required to fight in the UFC, making it a tricky one to call.
Let's see what the best bets are for the fight. Maybe this will help add a confident wager to your ticket.
Todorovic vs. Townsend Best Bets
Todorovic to Win by Decision (+162)
Fight to End Over 1.5 Rounds (-200)
Townsend to Win (+260)
In a nod to my prediction for the fight, I see Todorovic to Win by Decision (+162) as the best bet to place.
Yes, he has power in those fists of his and it wouldn't be a huge surprise to see him score the KO/TKO. But Townsend has only ever lost one fight by KO/TKO in eleven losses from a total of 32 professional matches. That loss came against the tough Dalcha Lungiambula in June 2019.
Needless to say, I'm edging towards the Fight to End Over 1.5 Rounds (-200). Other than Townsend's durability, I've factored in Todorovic using the first round to find his rhythm and shake off any rust, as well as any potential nervousness in his first-ever UFC fight.
Those looking for the big money in this fight should first consider Townsend to Win (+260). It would be considered an upset win, given both the odds and Todorovic's uneaten record and perceived potential. But as long as "The Tarantula" is in there, he has a shot.
As I said earlier, the European is still untested at this level. But at 26, and with a nine-fight winning streak, he's a difficult guy to bet against. Here's why I think Todorovic wins this fight.
Why Todorovic Wins This Fight
I see the younger man as basically the better fighter. Just how he navigates Townsend on the night remains to be seen, but I don't expect him to be focused on trying to get in the clinch or waste too much energy grappling at all.
Will that be a problem against a guy like Townsend. Remember, Todorovic is 6'1″ and with a reach of 71″. He will be giving up to inches in height, but more importantly, five inches in reach. This means it will be more difficult to close the distance and get inside of Townsend's right hand. And he has a very solid right hand.
Todorovic is the smarter fighter, from what I have seen of him. His movement is excellent and he cuts clever angles of attack while constantly moving. I expect him to use this to his advantage and circle away from Townsend's power while looking for opportunities to land.
As for that power? Well, he has in both hands, but one thing he cannot do is get sloppy or fall in love with those big shots. Todorovic needs to time his punches well, and make sure that he is well covered when retreating.
This one is highly unlikely to go to the ground. Neither man is particularly known for their grappling game, so it's safe to assume that the only real physical engagement will be in the clinch. I think this might suit the Serbian more, even if he is the smaller man.
There's not a lot in this fight. Perhaps not as much as the odds suggest. But Todorovic should be the more dynamic of the pair, picking up the win on the judges' scorecards.
More Bets for UFC Fight Island: Holm vs. Aldana
So, Dusko Todorovic is my pick for this one. I'm not quite sure if the odds truly reflect the difference between these two fighters, but I guess we'll find out just how wide the gulf in class is on fight night.
I have a few predictions packed with odds and best bets for the fights this Saturday for you to check out. Give them a read if you are looking for more UFC Fight Night: Holm vs. Aldana bets.
Enjoy the fights!
AUGUST
Sportsbook of the Month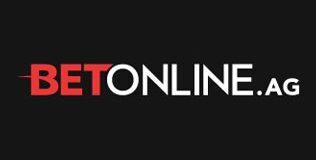 Welcome Bonus
50% up to $1,000
Read Review
Visit Site