Denzel Bentley vs. Felix Cash – April 24, 2021

If you're looking to bet on the David Bentley vs. Felix Cash this Saturday, I've got you covered.
Bentley makes the first defense of his British middleweight title in a bid to get his hands on Cash's Commonwealth strap. Both men are unbeaten, with Bentley putting a record of 14-0-1 on the line against Cash at 13-0.
The action goes down at York Hall, London, and is set to be a cracker of a bout. I'll be walking you through all you need to know from a betting perspective, including the best bets for Bentley vs. Cash and my predictions for the fight.
Let's start with who looks primed to take the spoils and who loses their zero.
Who Wins – Bentley or Cash?
Denzil Bentley by Decision
I'm predicting a win for Battersea's Bentley on the night.
While both men are in good form and shape heading into this contest, I believe this matchup will suit Bentley more than Cash.
I'll be expanding on my predictions for Bentley vs. Cash a little later. First, let's look at the betting line for this bout.
Latest Odds for Bentley vs. Cash
You can find more betting odds for Bentley vs. Cash via our top boxing sportsbooks.
The best of the odds, at the time of writing, can be found above. It's always a good idea to compare odds and shop for lines, especially if you are reading this a little closer to fight night.
So, as for the odds, my betting pick Bentley vs. Cash, is the underdog. That is, of course, Londoner Denzil Bentley. For some reason, the bookies aren't keen on him in this matchup, instead preferring the Chertsey-born middleweight to get the job done.
That makes good reading for anyone gambling on Bentley to win. Especially with the odds looking a little juicier than expected.
Best Bets for Bentley vs. Cash
Bentley to Win: +170 (8/5)
Bentley to Win by Decision: +400 (4/1)
I'm keeping things tight for my top Bentley vs. Cash bets for Saturday.
That in itself is a nod to how close this fight might be. It's gonna be an absolute war, but one that I feel Bentley will just about edge.
I'm not really feeling the knockout in this fight. I'm not saying that a stoppage won't happen, but it seems highly likely that these two will be going at it, tooth and nail, for the full twelve rounds.
With that in mind, a wager on Bentley to win by decision is worth considering. Once again, the fight could end up in a stoppage late on, but these two are absolutely tough enough to take the punishment dished out by their opposing man.
It's time to get into why I'm making my pick for Bentley vs. Cash. So, let's do it.
Why Bentley Beats Cash
First of all, you have to take your hat off to both men for taking this fight.
Both Denzil and Felix could have found ways to avoid this clash for at least another year. They could have settled for inferior opposition while pumping up their records. Instead, two of the domestic best belt holders in the country have said screw that and are going for gold.
Bentley, 26, comes into this one as the younger man by two years. He is a little more comfortable boxing off the back foot, and in my opinion, has developed a bit better than Cash in recent times. If he can bring the same energy he had in his fourth-round retirement of Mark Heffron in November, he will certainly threaten a stoppage.
Cash has taken some unfair criticism for his win over the 'spent force' that is Jason Welborn. I'm not entirely sure Welborn deserves that, given some of his performances in the last few years. And Cash stopped him pretty convincingly.
With that said, I think "2 Sharp" will be the crisper fighter on the night and should nick this one. However, I would not be surprised to see another draw. That should give you a sense of how little there is between this pair.
The betting value is firm with Bentley, and for that reason, I'm backing Frank Warren's man to win by decision.
More Wagers for the Weekend
My betting pick for Cash vs. Bentley is in the bag. Let's see if Bentley delivers.
It should be an excellent fight, and I'll certainly be tuning in for the dust-up. It's almost a 50/50 scrap, which makes those odds look very appealing.
Speaking of odds, why not check out the best prices, predictions, and picks for the rest of the sport coming up this weekend? You can head over to our sports betting picks and blog to find out what's on the menu.
I'll leave you with a little taste of what to expect. Take a look!
AUGUST
Sportsbook of the Month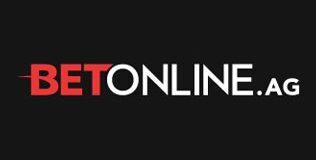 Welcome Bonus
50% up to $1,000
Read Review
Visit Site