Denver Nuggets vs. Portland Trail Blazers – NBA, May 27, 2021

The Denver Nuggets head to Portland to take on the Trail Blazers at the Moda Center in game three of the series. This first-round tie is level, with both teams winning one game each. While both games followed a similar pattern, the outcomes could not have been further apart. The Trail Blazers took the lead in the series after winning game one comfortably by 14-points. The Nuggets hit back emphatically by winning all four quarters of game two on their way to a 128-109 win.
The last five games between these two have alternated wins between the home team and away team winning each match. If that trend continues here, then the Nuggets will take the lead in the series. Although the Trail Blazers won the most recent game between these two in Portland, the Nuggets have recently enjoyed their time at the Moda Center, winning the previous three games.
Here are the game odds, my team analysis, and betting prediction.
Nuggets vs. Trail Blazers Odds
Nuggets +3.5 (-110)
Trail Blazers -3.5 (-110)
Nuggets To Win (+150)
Trail Blazers To Win (-164)
Over 227.5 Points (-110)
Under 227.5 Points (-110)
This is the first time in the series that the Nuggets have been underdogs for a game. Presumably, this is because the tie has moved to Portland, but given the Nuggets have won on three of their last four visits there and they have the momentum after winning game two, I am slightly surprised. The points total looks about right and is the highest in the series after games one and two both went over the betting line.
The Trail Blazers have an excellent record as favorites against Western Conference opposition as they have won three-quarters of their 20 matches.
A Look at the Nuggets
The Nuggets have son four of their previous six matches, with both defeats coming at the hands of tonight's opponents. However, their three wins before those back-to-back defeats to the Trail Blazers came against teams no longer in the tournament, and therefore this form might not be as strong as it looks.
Their form on the road has been average as they have won three and lost three of their previous six matches. All three defeats came against teams still in the playoff hunt, and the three wins came against teams who are eliminated. This suggests they are struggling when they meet quality opposition.
Here are the latest betting trends for Denver:
| | |
| --- | --- |
| Bet Type | Trend |
| Total | Six of their last eight games have gone over the betting total. |
| SU | Denver is 14-6 in their previous 20 matches. |
| ATS | They have lost five of their last six games against Portland. |
| SU | The Nuggets have won two-thirds of their previous nine matches with the Trail Blazers. |
| Total | The total has gone under in 13 of their last 18 games on the road. |
| Total | Six of their previous eight visits to Portland has seen the betting total go over. |
| ATS | Denver is 4-9 in their last 13 games against Western Conference opponents. |
| SU | The Nuggets have won 13 and lost four of their previous 17 matches against teams based in the Northwest Division. |
There is no doubt the Nuggets are a good team, as their record suggests, however by the lack of games they are winning against the spread, perhaps they are not as good as the bookmakers are making them out to be.
The Nuggets have a sharp-shooting offense that has averaged 48% from the field goal range this season which is enough to give any team a game in the NBA. This rises to 52% when we concentrate on their exploits in the playoffs so far. They have also shot well from three-point range in the playoffs, and the Trail Blazers will have to do better to close them down.
They have also moved the ball around the court much better in this series than they did in the regular season, which has led to a higher number of assists and a lower number of turnovers per game.
Their attack hasn't been quite as threatening on the road as they have averaged a couple of points fewer per game on their travels.
Denver has a good defense, making them a very well-rounded team. However, they don't always get their marking right, allowing their opponents to score at a little under 47% against them.
When I look at the Nuggets, I see a great team on the cusp of doing something exceptional, but I don't believe they are quite there just yet. Does that mean they can't go far this season? Most definitely not! Especially if Serbian sensation Nikola Jokic continues to impress.
Denver has three players listed as missing tonight, and they are Barton, Murray, and Dozier.
Checking Out the Trail Blazers
The Trail Blazers have played some fantastic basketball lately, which has resulted in them losing only three of their previous 14 matches. Better still for Portland fans is those three defeats all came on the road.
Their form at home has been good, and they have picked up wins in their previous four matches. Their offense has particularly performed well in the last three, posting scores of 124, 140, and 132. The last team to defeat them at home was the Grizzlies, and they did it in back-to-back games. What can the Nuggets learn from Memphis? Well, in both games, the Grizzlies started fast and shot well. This is something the Nuggets are adept at also doing.
Here are the latest betting trends for Portland:
| | |
| --- | --- |
| Bet Type | Trend |
| ATS | The Trail Blazers have won four of their previous five matches. |
| Total | Four of their last six games have gone over the betting total. |
| Total | Only two of their previous seven matches against Denver have failed to go over the pointers total. |
In contrast to the Nuggets stats, the Trail Blazers has done well against the spread recently. They have also seen a large portion of their games go over the betting total.
Despite having a poor field goal percentage of 45%, Portland has a top-five-ranked offense. That's not to say they can't shoot; you only need to see their record from the free-throw line to see they certainly can. They have also shot well from a distance in this season.
Their most significant weapon in attack is their offensive rebounding which has been superb this season. This surprises me slightly as they often drive to the basket to make many points, making rebounding quite tricky. Because they don't move the ball around too often, it means they don't make many turnovers. They have made the least in the NBA this season.
But their concern has been their defense which has let them down more often than not this season. Much like their opponents, they have struggled to cover their opponents, but in all truth, Portland has been much worse than the Nuggets.
Their rebounding hasn't been quite as on point as it usually is in the first two games, and their lack of steals means they have sometimes spent large spells without the ball, which must be a concern for them.
If the Trail Blazers are to return to winning ways here, they will need Damian Lillard to continue his fine form in the series, which has seen him produce scores of 34 and 42. No doubt, CJ. McCollum will also be out for revenge this evening as he was embarrassing nutmegged in game two.
Portland only has one absentee tonight, and that is Collins, who is out for the season with an ankle injury.
My Nuggets vs. Trail Blazers Pick
This is another exciting matchup in the first round of the playoffs, which sees two teams that came into the postseason in good form. With both teams having similarly excellent offenses, it would be easy to opt for over the betting total. However, the history between these two suggests not as they have combined for an average of 222-points in their last ten encounters.
There is a lot to like about both teams, but I feel the Nuggets have the edge; they have the monkey off their back after finally beating the Trail Blazers (after losing two games back-to-back) and should carry the momentum into this one. I'm going to take them with the added security of the spread. As it's there, I might as well use it!
AUGUST
Sportsbook of the Month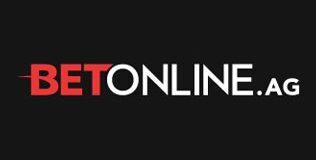 Welcome Bonus
50% up to $1,000
Read Review
Visit Site