Denver Broncos vs. Carolina Panthers – NFL, Week 14, 2020

Both of these teams have followed a similar path this season, and they have an identical record of four wins and eight defeats from their 12 games. They are both struggling for form, having only won one of their last five matches. The comparisons don't stop there either, as the Panthers have won two of their previous five games at home, which is the same for the Broncos' last five away fixtures.
Where the teams are separated is their recent head to head record where the Broncos lead 5-1 over the six matches that they have faced each other.
Broncos vs. Panthers Odds
The odds reflect the close statistics between the two teams, and the Panthers are slight favorites, likely due to home-field advantage. Let's break things down and see where the value in the match is likely to be.
Broncos Analysis
The Broncos are on a bad run of form, and they have lost their last three games in a row. That said, they did push last season's Super Bowl winners, the Kansas City Chiefs, fairly close last week, losing by less than a touchdown.
Their offense has been completely misfiring recently as they have posted scores of 16, 3, and 12 in their last four matches.
Denver has generally been slow starters in games as prior to last week (where they did score the first touchdown), they had conceded the first touchdown scored in each of their last ten games in a row!
The Broncos do, however, have a superior head to head record and have won the last three matches against the Panthers, which includes the last match in Carolina.
It's been a poor season for the Broncos, and statistically, it's not good reading for Denver fans. They have the worst completion pass rate (55%) of any other team in the NFL.
With the season near over, it's all about building for next season for Denver as having won the Super Bowl five years ago, they have failed to make the playoffs each year after.
Panthers Analysis
Although Carolina has found it difficult to pick up wins recently, they have certainly pushed their opponents close on a few occasions as they lost by a single point to Minnesota where they missed a last-minute field goal attempt to win the game, and they also lost by two to the Chiefs, again missing a last-minute field goal.
Apart from their shut-out against Detroit, the Panthers have struggled defensively, allowing scores of 28, 46, 33,25, 24, and 23 around that game with the Lions.
They have done ok going forward, having averaged 23 points per game. They have thrown the ball around well, but they have been very poor running with the ball as they have only averaged 106 rushing yards per game. They have an impressive 69% pass completion success rate, which is only bettered by three teams in the NFL. On the other hand, they have allowed a 68% pass completion success rate against them, which again, there are only three teams at this time that have a worse record. This is reflected in the fact that they have only five interceptions on average per game.
More worryingly for Carolina is the fact that they have lost eight players this week as they have been placed on the Covid-19 list.
Broncos vs. Panthers Pick
I have to edge for the Broncos here, given they pushed Kansas close last week, they have a far superior record against the Panthers, and the fact that Carolina has players missing, I will take them with the handicap.
September
Sportsbook of the Month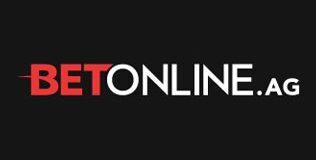 Welcome Bonus
50% up to $1,000