Deji vs. Vinnie Hacker – YouTube vs. TikTok (June 12, 2021)

If you're looking for Deji vs. Vinnie Hacker predictions, I have what you're looking for.
The third major fight on Saturday's YouTube vs. TikTok: Battle of the Platforms event is attracting attention from bettors. So, I'll be showing you how you can find Deji vs. Vinnie Hacker odds, sharing some top bets for the fight, as well as providing you with my take on how the fight goes.
That's all down there, waiting for you, alongside my Deji vs. Vinnie Hacker betting pick.
If you're excited about betting on this fight, keep reading, and all will be revealed!
Who Wins – Deji or Vinnie Hacker?
My predictions and betting pick for Deji vs. Vinnie Hacker will make fans of KSI's brother very happy.
Hopefully, they will also make bettors some money.
I'll be expanding on why the Brit takes this one a little later, as there is some crucial information to cover around the Deji vs. Vinnie Hacker odds and best bets before I get into that.
Without further ado, here's what the oddsmakers over at the best boxing betting sites are saying.
Latest Odds for Deji vs. Vinnie Hacker
Deji's odds to beat Vinnie Hacker are -250 with MyBookie.
One of the first waves of YouTube boxers, the Londoner went five rounds with Jake Paul in a white-collar boxing exhibition back in 2018. Paul stopped him in the 1:50 mark of that round, but that's nothing to be ashamed of considering how his foe's foray into the sport has turned out so far.
A $250 bet gets you a profit of $100 should Deji beat Hacker.
Vinnie Hacker is +170, which means that you will receive a $170 profit for a $100 stake.
Although appearances can be deceiving, Hacker doesn't look like a fighter. Scratch the surface a little, and you'll see nothing to suggest that he is a master of disguise.
In fact, I believe Hacker's odds are probably missing a zero at the end here. There's no way I see him having the power or technical nous to beat Deji.
Best Bets for Deji vs. Vinnie Hacker
Deji to Win
Deji to Win by KO/TKO
Deji to Win in Round 1
Here are the three best bets for Deji vs. Vinnie Hacker.
I'd go as far as to say a bet on Deji to win by KO/TKO is the best bet for the YouTube vs. TikTok: Battle of the Platforms card. There is no way that Hacker will be able to live with his opponent on the night, so I'd suggest hitting the YouTube vs. TikTok prop bets hard on this wager when they open.
This fight should not make it past the first round.
Why Deji Beats Vinnie Hacker
I didn't lose sleep before making my betting pick for Deji vs. Vinnie Hacker.
The YouTube star has boxing experience, can throw a decent punch, and will be much tougher and tested by the time the fight rolls around.
It's important to stress that Deji is no boxer. But at the same time, he should look like Marvin Hagler compared to his opponent on the night.
The younger brother of KSI will be looking to earn some clout in this fight. The best way of doing that is to go hell for leather at the TikTok personality, so expect him to resemble a supersonic windmill when he gets in there.
Bad intentions will make for some powerful, swinging punches. And it should take just one connection to end the contest.
Now, I don't know what predictions for Deji vs. Hacker you were expecting when you started reading this piece. But if you now foresee an absolute walkover for Deji, I think you're on the right track.
More YouTube vs. TikTok Predictions and Picks
I'm predicting a knockout win for Deji against Vinnie Hacker this Saturday, June 12.
But that's not the only YouTube vs. TikTok: Battle of the Platforms bouts you can bet on. We also have Austin McBroom vs. Bryce Hall, AnEsonGib vs. Tayler Holder, and a few other fights to keep you entertained.
You can find more odds, best bets, and predictions for YouTube vs. TikTok: Battle of the Platforms over on our boxing picks section. Make sure to check that out.
I'll leave you with some tips for betting on celebrity boxing matches that should come in handy, and my recommendations for where to bet on boxing.
Good luck!
August
Sportsbook of the Month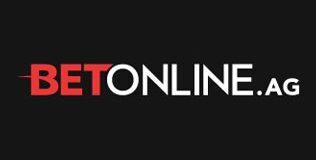 Welcome Bonus
50% up to $1,000