Prediction and Best Bets for David Haye vs. Joe Fournier

David Haye takes on Joe Fournier on the undercard of Evander Holyfield vs. Vitor Belfort this Saturday, September 11.
I'll be looking over the odds for Haye vs. Fournier and making my prediction for the fight. So, if you're looking to bet on this one, I'll walk you through all you need to know.
Haye is making his first appearance inside the ropes since dropping a second loss to Tony Bellew in May 2018. The former heavyweight and cruiserweight champion of the world is a firm favorite to win this one on account of his strong credentials and advantages in size.
Fournier has limited boxing experience on a much smaller level than Haye. But can the entrepreneur upset the odds and pull off a win against his friend?
Let's start with my prediction for Haye vs. Fournier, and I'll get to the rest later.
David Haye vs. Joe Fournier Prediction
Predicted Winner: David Haye
Predicted Method of Victory: Decision
What started out as drunken bar banter between friends in a bar in Mykonos, Greece, is now a fight.
Or, at least that's what Haye and Fournier want you to believe. But can we trust them?
Given how close these two are, it's impossible to know what they have agreed on for this fight. I mean, will the much larger Haye take it easy on Fournier, or are his claims of "sorting him out" genuine? It's hard to tell because only they know.
Ergo, my (tentative) prediction for Haye vs. Fournier is the former world champion beating his friend by way of decision. I'm not very comfortable with calling this fight at all and find making predictions for Anderson Silva vs. Tito Ortiz, for example, a lot easier.
I'll explain why I'm not backing Haye for the knockout after we take a look at the odds for Saturday's fight.
Latest Odds for Haye vs. Fournier
David Haye's Odds to Win
-1600
Joe Fournier's Odds to Win
+800
I've taken the Haye vs. Fournier odds from MyBookie.
What can I say that isn't already clear by the prices above? Haye is expected to smash Fournier. But there is no way in a million Sundays that I would recommend taking the moneyline here.
If you're looking for top picks for Haye vs. Fournier, I'll be sharing a few bets below. But I would think long and hard about betting on any fight between two friends.
Fournier, who is moving up from light heavyweight, comes in at odds of +800 to get the win.
If you're looking to place a cheeky wager on Fournier, the payout is good. But there is not a great deal of anything you can use to support why you should back him to win.
If these two weren't so close, I'd recommend gambling on Haye vs. Fournier to end with a win for the "Hayemaker." But they are buds, so it's unlikely that we will see much enmity from the bigger man.
Does that mean it's worth a punt to opt for the decision?
Best Bets for Haye vs. Fournier
Fight Ends Over 2.5 Rounds
-139
Haye to Win by Decision
+333
I have two top wagers for Haye vs. Fournier for you to look at.
The fight to end over the 2.5 round mark is the sensible bet at -139. I don't think Haye will be looking to go out and take his mate's head off and will be conscious not to go too far.
Haye hasn't fought since 2018, while Fournier's last bout was a stoppage win over Colombian musician Reykon in April. You could argue that it might take Haye a little longer to warm up, and both men will be keen to put on a show.
My prediction for Haye to beat Fournier by decision makes the second bet a good shout.
With that said, I'd still recommend being careful here, especially if Haye decides to put Fournier in his place in the mid-to-late rounds.
Why Haye Beats Fournier
Barring injury or something wild, Haye should beat Fournier with relative ease.
At 6'3″, he has three inches in height over his opponent. He has a two-inch reach advantage. He's a natural heavyweight, too. But more than any of the above, his experience and high-level competition mean that he should be winning this fight ten out of ten times.
When I made my Haye vs. Fournier prediction, I touched on the possibility that these two could already know how this one is going to play out. After all, they are friends. Furthermore, they are friends that have sparred 50-60 rounds together, so they will understand each others' measures and limitations.
Betting on celebrity boxing matches and fights like these can be fun. But there is often no way to determine how they would go, give that they are effectively exhibitions.
Haye should beat Fournier. But ask yourself if this is a fight that you really want to bet on. If the answer is yes, don't go crazy with your stake. Perhaps go with the fight to end over 2.5 rounds at -139 and stick with that.
More Odds and Picks for the Holyfield vs. Belfort Card
As I said above, I'm not majorly keen on betting on David Haye vs. Joe Fournier.
There is one market I like, which is over 2.5 rounds. But feel free to see what else is on offer on the best apps for betting on boxing.
Haye vs. Fournier is probably the fight I like least on Saturday's upcoming Triller card. If you feel the same, check out our boxing picks section for the rest.
I'll leave you with my pick for Evander Holyfield vs. Vitor Belfort to get you started.
AUGUST
Sportsbook of the Month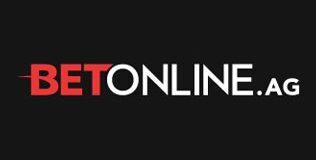 Welcome Bonus
50% up to $1,000
Read Review
Visit Site