4 Dark Horse NBA MVP Picks in 2022

Starting the season as a +3000 longshot, nobody expected Nikola Jokic to be in the running to win the NBA MVP. A center hadn't been honored since Shaquille O'Neal in 2000. Nobody on the Nuggets had ever been recognized.
The Joker demonstrated that anything is possible.
Looking ahead to the 2021-22 campaign, who are the NBA MVP sleepers? Who's ready to take his game to the next level and lead his team deep into the playoffs?
Four names came to mind.
Trae Young (+2800)
Not all of the top NBA betting apps are pegging Trae Young as a dark horse. BetOnline and some others installed Young at +1600, knotted with Jokic and Tatum in the tier just below the favorites.
Then you go to BetUS, and Trae is chilling at +2800. Behind Kawhi Leonard, who isn't going to play until February at the earliest. That smells like value to me.
A lot of naysayers downgraded Young coming out of college due to his smallish stature, although they backed off of their take once they saw Trae ball out as a rookie. After watching Young blossom into a perennial All-Star and one of the most electrifying players to watch, those same naysayers have faded into oblivion.
Young has averaged 27.4 points and 9.4 assists during the last two seasons.
Any qualms that Atlanta's PG would shrink in the postseason were quickly put to bed; Trae contributed 28.8 points and 9.5 assists on his way to leading the Hawks to the Eastern Conference Finals. Considering this team hadn't won more than 29 games since 2016-17, it's hard not to be impressed with Trae's rapid development.
Donovan Mitchell (+3300)
Donovan Mitchell's playing time has been constant; he's played between 33-34 minutes per game during each of his first four seasons. What's been on the uptick each year is Donovan's three-point shooting and scoring.
Donovan Mitchell – By the Numbers
Season
3PT %
Points/Game
2017-18
34.0
20.5
2018-19
36.2
23.8
2019-20
36.6
24.0
2020-21
38.6%
26.4
Now firmly established as one of the NBA's best shooting guards, the next order of business is for Mitchell to get the Jazz over the hump. Donovan's been to the playoffs every year as a pro but is yet to advance past the conference semifinals.
The 24-year-old Louisville product can score inside and out and is slowly but surely becoming a more trustworthy perimeter defender. Given his current trajectory, combined with the fact that Utah boasted the best regular-season record in the league, there's no question Mitchell can enter the MVP discussion in 2022.
Bradley Beal (+5000)
Moving down the NBA MVP betting sheet into the true sleepers, Bradley's Beal +5000 caught my attention. Part of that is because Beal was priced at +4000 at the first bookie I looked at. The other part is because the dude is a lights-out scorer who's going to have the green light to shoot all season long.
NBA Field Goal Attempts Leaders in 2020-21
Player
Field Goal Attempts/Game
Bradley Beal
23.0
Stephen Curry
21.7
Jayson Tatum
20.6
Donovan Mitchell
20.6
Luka Doncic
20.5
Kyrie Irving
20.1
Damian Lillard
19.9
Nikola Vucevic
19.9
Keep in mind; these numbers reflect Beal on a Washington squad that had Russell Westbrook chucking up 19 shots per game. Now that "The Brodie" has moved on to Los Angeles, who are the Wizards going to rely on as a secondary scorer?
Kyle Kuzma?
Rui Hachimura?
Beal poured in 31.3 points (2nd in the NBA), his second consecutive season averaging north of 30.
Should the Wiz take positive strides and threaten to be one of the top-four teams in the East, Bradley will be on the shortlist of genuine NBA MVP candidates.
Julius Randle (+6600)
The Knicks played really good basketball last year, quietly finished as the 4th seed in the East. The guidance of Tom Thibodeau was a big reason why, so was the emergence of Julius Randle.
To help put Julius' tremendous year in perspective, here's the entire list of NBA players who averaged at least 24 points, 10 rebounds, and 6 assists in 2020-21.
Nikola Jokic
Julius Randle
The end.
Honored as a member of the All-NBA Second Team, Julius is slated for another massive season in the Big Apple. RJ Barrett and Obi Toppin are each another year older; adding Kemba Walker and Evan Fournier shores up what was a weak backcourt. And let's not dismiss Mitchell Robinson – one of my NBA breakout candidates in 2022. (add link to news post)
Should New York start out hot and Randle picks up where he left off, this favorable price tag will disappear quickly.
More NBA MVP Sleepers
Scrolling the NBA MVP odds looking for sleeper picks, I'll toss out three more names that might pique your interest.
Zion Williamson (+4000)
Jimmy Butler (+5000)
LaMelo Ball (+12500)
Zion averaged 27 points and shot over 61% from the field. If the Pelicans find a way to be relevant in the Western Conference playoff race, you can bet your bottom dollar that the 285-pound lefty will be in the MVP conversation.
Jimmy Butler isn't going to come close to averaging 30 points per game, but he's going to average well over 20 and is a triple-double threat every time he takes the floor. Last year's leader in steals (2.1/game) could theoretically win this award, but he'll most likely need Miami to be in the pole position in the East for it to pan out.
Lastly, LaMelo Ball's +12500 price tag could be worth a flier. LaMelo averaged 16/6/6 as a 19-year-old rookie and is a walking highlight every night. We saw Luka Doncic take a major step from his rookie to sophomore year – why can't Ball do the same?
After all, they're both 6'7" point guards with International experience.
For a peek at the five best bets to win the 2022 MVP, check out the post below.
AUGUST
Sportsbook of the Month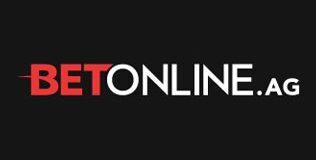 Welcome Bonus
50% up to $1,000
Read Review
Visit Site