DAMWON Gaming vs. DRX Betting Preview – LoL Worlds, Sunday, October 18, 2020

Two of the best LoL Korean teams are scheduled for a showdown on Sunday. DAMWON Gaming entered the Worlds 2020 Main Event as one of the big favorites and the performance in the group stages only confirmed that.
It's interesting to see if the regional foe DRX could stop DAMWON in the quarterfinals. Most people don't believe that's possible and I share my opinion in this DAMWON Gaming vs. DRX betting preview. The post includes the latest, my prediction, and a free betting pick for Sunday's encounter.
DAMWON Gaming vs. DRX Odds
The DAMWON Gaming vs. DRX odds in my preview are courtesy of BetOnline, one of the betting sites for LoL. The online sportsbook offers competitive prices and juicy promotions for both new and existing customers.
DAMWON Gaming Performance Analysis
You don't often see new teams competing on the highest LoL level, but that's exactly what DAMWON did in 2020. The squad demolished the LCK Summer Playoffs, beating DRX by 3-0 in the finals and automatically entered the 2020 Worlds as one of the most dangerous opponents as a result.
The first five games in the competition confirmed DAMWON's credentials after the team won all of them with ease. The defeat against JD Gaming was a bit of a surprise, but it didn't affect the standings.
The squad already had secured the top spot in the group, so I wouldn't reach too much into that loss. In fact, it might serve as a timely reminder that there are other strong teams out there.
And yet, DAWMON shouldn't worry too much. Both the drafting and the execution were almost flawless in the first five matches and I expect more of the same in the Worlds 2020 Main Even Playoffs.
DRX Performance Analysis
I'm not sure that DRX wanted to see DAMWON as their opponent in the quarterfinals, but that's what happens when you finish second in the group. The squad didn't manage to prevail over the other big favorite Top Esports and one could say that DRX has been unlucky with the draw.
On the other hand, you have to beat at least one of the two giants to win the title. DRX was crushed by DAMWON last time around and the big question is if something could change on Sunday.
The team is behind the opposition in terms of mechanics and macro play, so I'm not sure how DRX could win this match.
Prediction and Betting Pick
The odds don't like and DAMWON Gaming truly is the much better side right now. The squad beat DRX comfortably earlier this year and I expect to see the same on the biggest stage. A clean sweep makes a lot of sense, especially since you can get a price of +162.
Pick
DAMWON Gaming (-2.5)
August
Sportsbook of the Month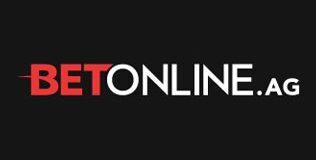 Welcome Bonus
50% up to $1,000