Dallas Cowboys vs. Cincinnati Bengals – NFL Week 14, 2020

These two teams are playing for pride at the Paul Brown Stadium as neither can make a run to the playoffs after both having dreadful seasons to date.
Both these teams have only won one of their last five matches played, contributing to their woeful records (Bengals 2-1-9 and Cowboys 3-0-9)
Although Cincinnati won the last time these two faced each other, the Cowboys have largely had the better of things winning the previous five in a row.
Cowboys vs. Bengals Match Odds
The odds predict a fairly close game and given both sides records it would be hard to argue with that. The Cowboys are slight favourites probably due to them having a marginally better win ratio and their dominance in this fixture over recent years.
Cowboys Form
After losing four straight the Cowboys managed to pick up a slender victory away to Minnesota, and you thought perhaps they might be turning a corner to finish the season strong but if you thought that you would be wrong as they have since gone on to lose comfortably to both Baltimore and Washington.
Away from home they have been abysmal having only won one of their five games on the road. Even that win was a marginal three-point victory against the Vikings where the Cowboys scored the winning points with less than two minutes on the clock.
Dallas have scored the opening points in four of their last five matches but have time and time again failed to build on those leads (with the exception of the game against Minnesota).
The Cowboys main problem this season has been their defence as they are currently conceding an average of 32 points per game which is giving their offence far to much work to do. If it wasn't for the impressive Jaylon Smith who sits second on the tackles made count this year the average points total against could be even greater. Despite his team's poor form, Smith has had a fine year which has been capped up by him receiving a nomination for NFL Man of the year.
Defensively the Cowboys are the worst team in the NFL for rushing yards conceded this year, having conceded over 2000 yards already. They also have a poor interceptions record, only the Eagles and the Texans have fewer interceptions per game than Dallas.
However going forward they are doing fairly well averaging over an impressive 400 yards gained per match. Turning those gains into points has not always materialised, however.
Quarterback Andy Dalton returns to Cincinnati to start for the Cowboys as regular quarterback Dak Prescott is out with an injury. Dalton played for nine years in Cincinnati before being dropped this year. Fate has a wonderful way of working, doesn't it?
Bengals Form
The Bengals have lost their last four in a row and have only won once from their last eight games. However, they have won two of their five home fixtures this season, so there is hope. Also when you look at the three matches that they did lose at home they all came by minimal margins (two, three and three points).
They have been involved in low scoring affairs recently with their last three matches averaging under 30 points per game. The Bengals are averaging less than 20 points scored per game this season, so they haven't given their fans too much to cheer about.
The Bengals have the third-lowest rushing yards gained this season with just over 1000 yards. Only the Texans and Bears have less than them.
Defensively they are allowing their opponents to much space and time on the ball which is reflected in the fact that they have one of the highest completion rates against them of all the NFL teams. This is also highlighted by them conceding the fifth-highest number of rushing yards against.
However one plus is they do have the second-highest number of sacks made in the league and the second-lowest amount of fumbles made. Presumably, because they spend some much time without the ball!
The Bengals have their own quarterback problems with Burrow being out for the rest of the season meaning Brandon Allen will start his third game of the season. Allen is 0-2 in his first two games and will be looking to improve on that record.
And coach Zac Taylor will certainly hope their fortunes can change as many have suggested he may lose his job if the Bengals don't have a strong finish to the season.
Cowboys vs. Bengals Betting Pick
This is a close one to call with the slight edge going to Dallas. However, given both sides are fielding quarterbacks who haven't had much game time recently and the fact that neither likes to run the ball much the value appears to be in under 42.5 points. The last five matches between the two teams have all featured under that total, so the history books are certainly in our favour.
September
Sportsbook of the Month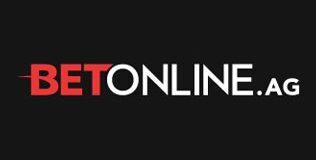 Welcome Bonus
50% up to $1,000