Daily Fantasy MMA Picks and Top Lineup for UFC Vegas 35

A huge event is in front of MMA fans this weekend, as Edson Barboza and Giga Chikadze prepare to square off.
The main event is obviously the main attraction, but there is a lot to take in here, with Gerald Meerschaert, Makhmud Muradov, Kevin Lee, Daniel Rodriguez, Sam Alvey, and Dustin Jacoby all being featured, as well.
If you're planning on betting on UFC Vegas 35, be sure to check out our MMA betting picks page for the latest odds and predictions. I'll tackle the DFS side of things.
Last week's batch of MMA DFS picks mostly went well. Jared Cannonier, Mark Madsen, and Alexandre Pantoja made up my core plays, and they all got wins.
I whiffed badly on Sasha Palatnikov, but got two more wins via Josiane Nunes and Ignacio Bahamondes. If you dodged the Palatnikov bullet, you probably had a fun Saturday night.
Hopefully there is more where that came from. Let's dive into the best MMA DFS picks for UFC Vegas 35, and then get to my top lineup.
Edson Barboza ($8.2k)
DraftKings has priced this fight very close – just as it should be. These guys are very close in the DFS fighter projections at RotoGrinders.com, as well, and their odds are rather tight, as well.
Here's their current pricing over at BetOnline.
That all tells us a whole lot of nothing. As in, nobody really knows who will win a pretty even matchup between two extremely dangerous fighters.
My pick is Barboza, though.
He's had the rougher road to this point, he's the more skilled fighter, and I loved how he looked in a KO of Shane Burgos his last time out.
That isn't to say Chikadze hasn't been impressive during his eight-fight run, but his wins don't pop off the page quite as easily.
Adam Haynes goes into greater detail in his Edson Barboza vs. Giga Chikadze betting pick, but the end result is the same.
Makhmud Muradov ($9.3k)
Every week I see a fighter that either makes sense as an expensive stud, or is someone I really want to pay up for. Often, it's both.
Muradov is that dude at UFC Vegas 35. The guy is a total monster, and he's done nothing but impress in three visits to the Octagon, going 3-0 with two finishes since latching on with UFC in 2019.
He's facing a pretty gritty opponent in Gerald Meerschaert, but this is still a guy that has eaten 14 losses in his career, with 11 coming via stoppage.
I do respect Meerschaert's game, but the explosiveness of Muradov is too good to pass up here.
I am eyeing an early finish, and his insane -430 betting odds probably tell us we shouldn't be overthinking this one.
Daniel Rodriguez ($7.7k)
I'm not entirely sure the best way to get different on this MMA DFS slate, seeing as the punts just aren't that appealing.
Gerald Meerschaert is honestly the only super cheap play I'd be drawn to, but he's out of the question going up against my favorite play of the weekend. So, yeah, it's slim pickings.
I'll settle with Rodriguez as my cheapest pick that I can really get behind.
That's not really a loss, though, seeing as Rodriguez averages over 93 fantasy points per fight and is coming off of a nice finish of Preston Parsons.
He dropped a Decision to Nicolas Darby a few fights ago, but has otherwise been running hot with an 11-1 record dating back to 2018.
Kevin Lee enters Saturday night's fight as the -155 favorite, and it's hard to knock his recent losses. I mean, falling to the likes of Charles Oliveira, Rafael dos Anjos, Al Iaquinta, and Tony Ferguson (all of his last four defeats) is hardly embarrassing.
Of course, he got submitted in three of those fights. He also has two pretty impressive finishes against Gregor Gillespie and Edson Barboza, but at some point, all of these losses register as damning evidence.
Rodriguez is the better striker here, and he's also rather determined to prove his worth.
"This is going to be one of them cases where that nobody becomes a somebody. I feel like I'm very underestimated and underrated in this welterweight division, you know?"
Rodriguez feeling slighted serves as motivation, and he's right that he has the edge standing up. If he can keep the fight off the ground, I love his chances at a KO win here.
Top MMA DFS Lineup for UFC Vegas 35
Edson Barboza ($8.2k)
Makhmud Muradov ($9.3k)
Daniel Rodriguez ($7.7k)
Sam Alvey ($7.8k)
Pat Sabatini ($7.9k)
Alessio Di Chirico ($8.9k)
Barboza and Muradov are beasts that I am backing at UFC Vegas 35, and Rodriguez stands out as the best value play.
I think all of these guys win and should have a chance to do so by stoppage, which makes them excellent core plays for Saturday. But where do you go from here?
Right now, I'm headed toward Sam Alvey, Pat Sabatini, and Alessio Di Chirico.
There is a lot of risk after my three favorite MMA DFS picks this week – I'll admit that from the jump.
However, Alvey is a living legend that fights tooth and nail every time out.
The 35-year old could easily be at the end of the road (he hasn't won since 2018), but he's facing a youngster in Wellington Turman that has been out-classed in the UFC (1-3) this far.
Something has to break here, and I'll lean on Alvey's balance and experience (even though it gives me nausea).
Sabatini enters his second UFC fight and will be a +134 underdog against Jamaal Emmers. He has the edge on the ground here, and although Emmers is probably the more well-rounded fighter, I like his chances at a submission.
Lastly, there's Di Chirico, who offers some nice balance and KO potential. He last downed Joaquin Buckley, reminding us all of his upside.
Before that, he dropped three straight fights, but losing to Muradov and Kevin Holland isn't something you should hold against him.
The 31-year old can hang, and the kicker is if he can survive Abdul Razak Alhassan's initial onslaught, I like his chances to pull this one out.
MMA Betting Advice for UFC Vegas 35
I try to split up MMA DFS and UFC betting, and close with some solid bets to try, aside from my top lineup.
Last week was a total sweep, as all four of my suggested bets panned out. If you'd tossed that four-pack into MMA DFS lineups and dodged a couple of bullets, it could have been a glorious weekend.
It's on to the next one, and judging by this week's UFC DFS picks, there are some more bets I like. Based on my suggested daily fantasy MMA picks and lineup – and with pricing in mind – here are my favorite plays for UFC Vegas 35 in the betting realm.
Daniel Rodriguez (+135)
Alessio Di Chirico (-230)
Edson Barboza (-119)
Makhmud Muradov Round 1 KO/TKO (+225)
You can roll with all of my MMA DFS picks at your favorite UFC betting sites, but these are the bets I'd personally target.
Of course, as I always say, I tend to look at the UFC with a DFS lens. If you want elite MMA betting insight, stick with our MMA betting experts at the aforementioned MMA picks page.
For more MMA betting this weekend, check out the following posts.
AUGUST
Sportsbook of the Month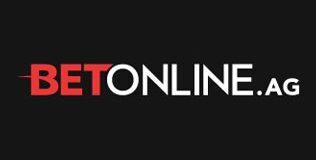 Welcome Bonus
50% up to $1,000
Read Review
Visit Site