Daily Fantasy NASCAR Picks for the 2021 Go Bowling at The Glen

It's been a second since the 2021 NASCAR Cup Series was on the track. The last race dropped in on July 18th with the Foxwoods Resort Casino 301, and I was on vacation that week.
So, for me personally, NASCAR has been gone for nearly a month. It does, in fact, return this Sunday, of course, with the 2021 Go Bowling at The Glen promising to deliver some thrills.
This is another fun road course, where the best drivers on the circuit will duke it out over 90 rigorous laps. The Go Bowling at the Glen wasn't run in 2020, but Chase Elliott won the last two races and will obviously be looking to keep the good times rolling.
Let's take a look at which drivers you should be targeting in this week's NASCAR DFS picks.
Chase Elliott ($10.6k)
This is a short, chaotic race, so the emphasis has to be on elite drivers that know how to handle road courses. Elliott is about as good as it gets, as he's dominated here recently, and he's also thrived at road courses in general.
Seriously, in his last nine road course events, the guy has finished outside of the top-two once.
Elliott is worth the cash here, and you're spending it on at least one driver, anyways. Why not just take the best option, even if you have to eat a little chalk?
I don't know how much recent form matters here, seeing as road courses are a different beast and these guys haven't had a Cup Series event since July 18th, but Elliott's form (18th, 7th, and 1st) over his last three runs is also strong.
Oh, and he's the betting favorite (+175) at the best apps for betting on NASCAR.
Austin Dillon ($6.1k)
This is a total price play. Dillon is a rock-solid driver who has a chance to compete every time out, but you know the main selling point is the money he's saving you.
Dillon is priced like a scrub, but he's been in solid form. Check out his last four finishes.
17th at Foxwoods Resort Casino 301
12th at Quaker State 400
11th at Jockey Made in America 250
13th at Explore the Pocono Mountains 350
Dillon even has a win to his name in 2021, along with 10 finishes inside the top-10. This is a guy that competes, while he's also held his own on-road courses.
In his last six road course events, he's finished 19th or better five times. At this salary, you're not banking on Dillon to win or even finish in the top-10. He just needs to be passable, and he's shown time and again that he can do that.
Denny Hamlin ($9.4k)
Kyle Larson has the second-best odds to win this race, per BetOnline, and he's followed closely behind by Martin Truex Jr. and Kyle Busch.
All three of those guys are fantastic NASCAR DFS picks this week, but I'm already eating some potential chalk via Elliott.
With ownership flocking to the other studs, why not roll with a discounted Hamlin? He won this event in 2016, after all.
He's been so close to that elusive first win of the 2021 season.
We know Hamlin is among the best drivers in NASCAR, and he's shown that with a whopping 16 finishes inside the top-10 this year. The recent form is good, too, with 10th, 13th, 5th, 14th, and 4th place runs over his last five events.
Hamlin has the goods to get the job done here, he's excelled at road courses in the past (top-8 in four of last five tries), and he's too cheap compared to his elite racing brethren.
Top NASCAR DFS Lineup for August 8, 2021
Chase Elliott ($10.6k)
Austin Dillon ($6.1k)
Denny Hamlin ($9.4k)
I love my core NASCAR DFS picks for the 2021 Go Bowling at The Glen. It's professional auto racing, so anything that can go wrong will go wrong, and this isa 90-lap road course event.
Trust me; I'm aware that feeling confident in NASCAR DFS is a dangerous game.
That said, you get two elite drivers in this trio, an elite punt, and three guys who know how to handle road courses. I think this is a great start, but it's totally up to you if there are pivots you prefer, and you can also decide how to wrap up your NASCAR DFS lineups from here.
I'll be looking to Aric Almirola for a bit more value, while Tyler Reddick is a nice mid-range option, and Alex Bowman could be a discounted stud worth targeting.
Almirola has been solid at road courses, and he could be booming with confidence after scoring a win in his last race.
Reddick is a nice price for a guy that has been competitive all season, too. He has 12 finishes inside the top-10, and he's finished 13th or better in each of his last five races.
Bowman is the one to really get excited about, of course. He's finished 10th or better in five of his last six road course events, and he has three wins on the year.
His fantastic 2021 form puts him among the top Championship 4 sleepers for 2021.
Go Bowling at The Glen Betting Advice for 2021
These road course events are fun, but they can also be chaotic. There isn't much time to make adjustments and rebound from slow starts, while crashes can mess things up.
Still, you have to trust past results, driver talent, recent form, and projections. Based on everything we can use, I really like this week's batch of NASCAR DFS picks.
I also think some of these drivers make for some solid bets.
I wouldn't bet the farm on sleepers like Dillon, Reddick, or Almirola, but the other guys absolutely should be on your radar.
Elliott is a huge favorite for this event, while Bowman and Hamlin are perfectly capable of taking this thing down.
Hopefully, my daily fantasy NASCAR picks serve you well. Good luck with your bets, and enjoy the race!
AUGUST
Sportsbook of the Month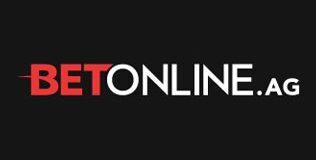 Welcome Bonus
50% up to $1,000
Read Review
Visit Site