Daily Fantasy NASCAR Picks for the 2021 Cook Out Southern 500 – Sunday, September 5

The race for the 2021 Cup Series title is officially on. The season is winding down, and if you haven't placed your bets on who will win it all once the dust settles, the clock is ticking.
Nick Sterling has been ahead of the game, and you can check out his best bets to win the 2021 NASCAR Cup Series Championship. Perhaps one of those drivers will make their way into this week's top NASCAR DFS picks, too.
I nailed the winner of last week's race (Ryan Blaney), but it was an otherwise forgettable week for my driver picks in daily fantasy NASCAR.
Still, I closed out my NASCAR DFS picks with my top betting picks, and Blaney (+1800) made the cut.
The goal is to help you out across the board, but if you want betting specific advice for this week's event, be sure to head over to our auto racing picks page.
For the daily fantasy side of things, let's go over my top three NASCAR DFS picks for the 2021 Cook Out Southern 500, as well as my favorite lineup.
Erik Jones ($6.1k)
Jones is my preferred punt this weekend. He's a terrific price for a good driver who seems to be gaining some steam.
The recent form is solid, as Jones finished 7th at the Verizon 200 at the Brickyard, and followed that up with 18th and 12th place runs.
He's also won here, taking down the checkered flag in 2019.
Jones has also fared very well at Darlington in general. He was only 18th in his last stop here in May, but cracked the top-10 in his previous six appearances.
He doesn't need to go ham here. At this price, he simply needs to not crater my NASCAR DFS lineups on Sunday.
Kyle Larson ($11.5k)
Does Kyle Larson even need a sales pitch at this point? He's been on a heater basically all year, racking up six victories and 20 trips inside the top-10.
I like him for a few reasons here.
He has the best betting odds (+300)
Recency bias
He's crushed at Darlington
The top NASCAR betting sites have him pegged as the favorite, and after finishing 21st last week due to a failed inspection, people might get off of him.
Is Larson at risk of being super contrarian? No, but I'll cross my fingers. That isn't selling me alone, as I just want the winner of the race, and I tend to think it's going to be him.
Larson hasn't won at Darlington yet, but he's finished inside the top-14 every time he ran, and he's gone 2nd, 2nd, and 3rd his last three times out.
If he's chalky, so be it. I think he's good chalk, so it won't matter.
Chase Elliott ($9.2k)
My third driver I just have to include in my NASCAR DFS picks for the Cook Out Southern 500 is Elliott.
He's been a monster all year, as he has two wins under his belt, and has finished inside the top-10 in 19 of his races. The recent form is rock steady, too, as he's gone 9th, 8th, 4th, and 2nd over his last four runs.
Elliott is nearing that elusive third win on the year, and if he can get it here it'd be his first Cook Out Southern win.
His track record at Darlington is a bit spotty, but he finished 7th here in May, and was 4th in 2020.
The talent and drive is there, and price aside, he may go overlooked. Even if he doesn't, I think he's the total package for this weekend
Top NASCAR DFS Lineup for Sunday, September 5
Erik Jones ($6.1k)
Kyle Larson ($11.5k)
Chase Elliott ($9.2k)
Aric Almirola ($7k)
Chris Buescher ($7.8k)
Austin Dillon ($8.3k)
Jones feels like an elite punt to me, while Larson is obviously worth paying up for. You could argue to fight to get to Martin Truex Jr., Kyle Busch, or others, but Elliott is at such a nice discount.
That's my main core for the 2021 Cook Out Southern 500, and I'll wrap things up with Aric Almirola, Chris Buscher, and Austin Dillon.
Larson is my stud, Jones is my punt, and Elliott is my value. These other three guys should just be rock solid options that don't burn me.
Almirola, believe it or not, has three wins in 2021. He won the Foxwoods Resort Casino 301 in July, and he hasn't finished worse than 19th in a race since.
His past success at Darlington is a bit touch and go, but he was 9th, 7th, and 12th in his three trips here in 2020.
Buescher feels more like a cash game play – and he probably is – but he also feels safe. There is a place for that in GPPs, provided the driver doesn't sink us.
I think he's viable, as he's shown a pulse at Darlington, is a palatable price, and has turned it on as of late. He could burn me, but a top-20 finish could do the trick here.
Lastly, I love Dillon. He's a nice price, we know the kid can drive, he does have race-winning upside, and he's slayed at Darlington in the past.
Dillon was 16th here in his last try in May, but finished 2nd in September of 2020. He's had just two runs worse than 16th, as well.
I think capping things off with three fairly safe options could be a good way to go this weekend.
Betting on the 2021 Cook Out Southern 500
Hopefully you like this week's NASCAR DFS picks. I like the team as a whole, but I'm not really out here suggesting the likes of Jones, Buescher, or even Dillon are going to win this thing.
Larson is probably the top play for bettors, while Elliott feels like a nice betting value, as well.
Almirola is a nice betting punt, but I'd stick to the big guns here. Larson is a core play for me in daily fantasy circles, and I'd suggest starting your Cook Out Southern 500 bets with him in mind, too.
For more betting advice for this week's race – and all other NASCAR betting inquiries – visit our NASCAR betting picks section.
AUGUST
Sportsbook of the Month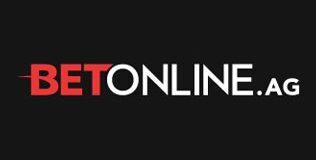 Welcome Bonus
50% up to $1,000
Read Review
Visit Site