Daily Fantasy MMA Picks and Top Lineup for UFC 265

Last week's daily fantasy MMA picks were derailed by cancellations. Bryan Berberena couldn't KO Jason Whitt and lost via Decision, too, while Niklas Stolze got KO'd.
It wasn't a good week at all, but hey, at least I got Sean Strickland right.
Onward and upward we go, as a huge event arrives on Saturday with UFC 265. Derrick Lewis takes on Cyril Gane in the main event, and that fight is preceded by a pretty active card.
If you want to bet on UFC 265, I suggest stopping by our UFC betting picks page for the latest odds and predictions. I've got you covered from the daily fantasy side, so let's go over my top three MMA DFS picks and favorite lineup for UFC 265.
Cyril Gane ($9.4k)
It is incredibly hard to turn away from a $6.8k Derrick Lewis. He took out Curtis Blaydes in his last bout and is on a four-fight run.
However, Lewis is an all-or-nothing striker who usually gets the early finish, or he's the guy getting finished.
Even Lewis knows he probably doesn't belong here.
"If I'm the champion, the whole UFC division should be ashamed of themselves for a guy that had no damn skills being the champion."
Maybe that's Lewis just protecting himself from a coming loss, poking the giant that is the rest of the UFC, or a little bit of both.
Whatever the case, Gane is the vastly superior fighter in terms of overall skill. Lewis is a fine try at the best UFC betting sites as a glorious +300 underdog, but he's at that price for a reason.
I won't eat the -400 price tag for Gane in the betting realm, but he's worth paying up for here. I do think you can pair these guys together, too, but I'm certainly not handcuffing myself to that idea just yet.
Vincente Luque ($8.5k)
You're getting solid value via Luque, who is an immensely skilled fighter in a pretty awesome fight against Michael Chiesa.
Luque is a very mild betting favorite (-120) at BetUS, as he's the better striker in this matchup. He's coming in on a tear, too, winning nine of his last 10 bouts.
Here's a quick look at his last four fights.
VS. Tyron Woodley (W, Submission)
VS. Randy Brown (W, KO)
VS. Niko Price (W, TKO)
VS. Stephen Thompson (L, Dec)
Thompson is literally Luque's lone defeat since a Decision loss to Leon Edwards in 2017. Neither of these are bad losses, and he's since rebounded with three straight stoppage wins.
Luque is a bit of a monster, and he is going to be all Chiesa can handle. He's also never been KO'd, and if this fight stays on the feet, he has a pretty significant edge.
I am hunting for the KO here, and I think Luque gets it.
Pedro Munhoz ($7.6k)
I am pretty confident in Gane and Luque on this card, but at some point, you do need to take on some risk and also get some value.
Munhoz could provide you that, as he offers some serious power. Everyone lusts after the stand-and-trade throwdown he had with Cody Garbrandt, but the reality here is he's combatting speed and quickness with raw power.
Jose Aldo has great takedown defense and may be the more well-rounded fighter, but he's also pretty expensive for a guy who has lost three of his last four fights.
Not just that, but he got destroyed by Petr Yan, and that was his fourth KO defeat since 2015. Aldo just is not that elite fighter we used to know and love, and Munhoz is a man of opportunity.
It isn't some slam dunk, but the top MMA betting sites do not have a runaway favorite here for a reason. I think Aldo can jump out early, but it's just going to take one shot from Munhoz to end this thing.
Top MMA DFS Lineup for UFC 265
Cyril Gane ($9.4k)
Vicente Luque ($8.5k)
Pedro Munhoz ($7.6k)
Song Yadong ($8k)
Ode Osbourne ($7.2k)
Alonzo Menifield ($9.2k)
I think Gane and Luque are great bets to win at UFC 265. They're a nice way to start off parlay bets, they're strong individual bets, and they are core plays for daily fantasy MMA lineups for me this week.
Munhoz also stands out due to his striking in this spot. While many will be drawn to the bigger name in Aldo, I think Munhoz has the better chance to get the finish.
Elsewhere, I'll close things out with a trio of Song Yadong, Ode Osbourne, and Alonzo Menifield.
Yadong king just "fits" for me here, and you probably could argue all day between him and his opponent, Casey Kenney. The latter has the edge with wrestling, but Yadong has run into some good wrestlers and fared decently.
If rolling out multiple MMA DFS lineups, feel free to flip that pick. I just like Song's resume and ability to counterstrike.
Osbourne and Menifield are the two guys I am prioritizing here, which is why Yadong is more of a filler play to round things out.
Menifield is one of the more expensive fighters on this card, and it's because he offers power and KO ability. He's facing another striker in the 40-year old Ed Herman, who is on a roll but is the inferior fighter here.
Osbourne is interesting for two reasons; he's a good fighter, and Kape (0-2) has been a pretty big disappointment through two UFC fights.
Kape's hesitancy to this point is troubling, and I don't think he'll be able to get away with that against Osbourne. I love the value with Osbourne here.
MMA Betting Advice for UFC 265
As always, you can just roll with my UFC 265 MMA DFS picks and apply them to the UFC betting world.
With a catch, of course.
I don't really suggest betting on Gane at -400 at most UFC sportsbooks. Instead, I'd seek out a different prop. Something like Gane by KO/TKO at -105 looks way better.
But using my picks for daily fantasy lineups, I like these bets.
There is risk with Osbourne, but he's a good fighter, and Kape just hasn't done enough to scare me yet in the UFC. Ideally, the price with Munhoz is better, but maybe you can aim for the moon for a KO (+325), as that's probably how he wins this thing.
Song at -107 sounds about right, while Luque at -120 to me is a steal.
Of course, like usual, I also want to see what Adam Haynes has to say about UFC 265. He's provided his best bets for UFC 265, and I'd probably find a mix between my top plays and his advice.
Whatever you do, good luck, and enjoy the fights!
AUGUST
Sportsbook of the Month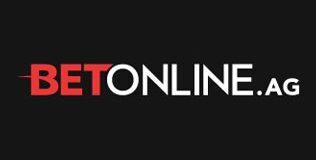 Welcome Bonus
50% up to $1,000
Read Review
Visit Site