Daegu vs. Pohang Steelers – K League 1, October 25, 2020

There is a possibility that with nothing much left to play for here both sides will be less wary of each other and put on a good show for the fans that are now allowed back in the stadium.
Both Daegu and Pohang have already qualified for the AFC Champions League but cannot catch Ulsan and Jeonbuk at the top. We wait to see what kind of game those factors turn out.
Daegu vs. Pohang Steelers Odds
Pohang Steelers to Win
+157
BetOnline has this game almost too close to call, with Pohang the very slight favorite to win. With more freedom to play how they want, I'm expecting a very open game and that might mean a few goals from sides in what should be a very entertaining fixture. It could go either way and the draw bet odds look attractive at first glance.
Daegu vs. Pohang Steelers Match Preview
This season can be considered a success for Daegu. It came into the campaign hoping to improve on last year and make the top six again. That was achieved and now it has the relative luxury of playing the last two games of the season safe in the knowledge that it cannot be overtaken.
Hopefully that means this will be a good game and Daegu will have the chance to make up for the loss to Sangju Sangmu last weekend. The fans will be hoping that Cesinha can replicate his stunning free kick at least. It came too late to win the points but showed just how talented he is once again.
But Pohang Steelers fans will be in an even better mood after their team crushed local rivals and league leaders Ulsan last weekend. No one saw the 4-0 win coming but the two red cards handed out to the Horangi certainly helped matters. The Steelers capitalized on the advantage and boosted the scoreline in the last ten minutes.
Pohang has remained in the top six all season without ever really looking like it would challenge for the title. Manager Kim Gi-dong will take that as long as next season's Champions League campaign is a success and there is more growth in the squad to really take the fight to the top two in K League 1 in 2021.
Daegu vs. Pohang Steelers Betting Pick
Pick
Pohang Steelers to Win
The odds for the draw would ordinarily be enough to make my decision here but I think that it will be the Pohang players that will be more up for this game after the thrashing they served Ulsan last week. Daegu will compete as long as it is in the game, but if Pohang takes the lead the result could be just as big as the one last week.
AUGUST
Sportsbook of the Month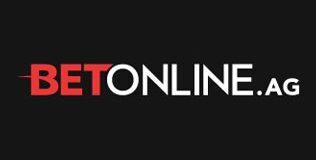 Welcome Bonus
50% up to $1,000
Read Review
Visit Site