Czech Republic vs. USA – Olympic Basketball, July 31, 2021

As expected, the United States bounced back in a big way following their opening loss to France. After erupting for 120 points and laying a 54-point beatdown on the Iranians, Gregg Popovich can finally stop sweating. At least for a moment.
Czech Republic is fighting tooth and nail to sneak into the knockout stage. However, getting blown out on Saturday will likely spell the end of their run at the Tokyo Olympics.
Czech Republic vs. USA Basketball – Game Details
Where: Saitama Super Arena
When: Saturday, July 31st – 21:00 local (8:00 AM ET)
Before I get to my Czech Republic vs. USA pick, let's take a look at the odds.
Czech Republic vs. USA Odds
Czech Republic (+22.5)
-111
Czech Republic to Win
+1588
It's hard to gauge what the "correct" line should be when the Stars and Stripes take the court. They faltered down the stretch versus France but looked tremendous against Iran. Going back to exhibition play in Las Vegas, the Americans were embarrassed by Nigeria but played a solid all-around game against Spain.
Like the United States, Czechia enters this matchup, having lost to France and defeated Iran. With that being said, the following table illustrates some distinct disparities.
Czech Republic vs. USA Basketball – Tale of the Tape
Points Scored
Points Allowed
Point Differential
Czech Republic
161
175
-14
USA
196
149
+47
I'll now start working my way toward a Czech Republic vs. USA prediction.
Czech Republic – Keys to the Game
Hit Threes
Transition Defense
Force Turnovers
CR has shot the ball well from inside the arc (58.8%), which should continue on Saturday against the United States' porous interior defense. Unfortunately, continuing to shoot sub-30% from outside the arc isn't going to cut it.
Hitting more threes at a higher clip is a must in order to contend with USA, and that's just the tip of the iceberg. Czech Republic needs to limit the Americans in the open court – Kevin Durant and company are leading the tournament averaging 26.5 fast break points per game.
Perhaps more than anything, CR must apply enough defensive pressure to create offensive opportunities.
Czechia is forcing 18 turnovers per game and has scored 41 points off of those turnovers. USA has committed a total of 18 turnovers in two games. Something's got to give.
USA – Keys to the Game
Box Out and Rebound
Share the Basketball
Get Kevin Durant Going
Simply showing up was always going to be good enough to put away Iran. One of the surprising stats from that lopsided victory was the fact that USA and Iran were even on the glass pulling down 39 rebounds apiece. The Americans were outrebounded by six versus France – they simply need to take more pride in boxing out their opponents. Maybe not so much cherry-picking looking to get out in transition.
Through two games in Tokyo, The Red, White, and Blue have registered assists on more than 85% of their made field goals (57/67).
This is quite an impressive stat, considering how many isolation players there are on the roster. The more cohesive USA plays an offense, the more likely it is that a gold medal will be part of their future.
Kevin Durant has made eight shots and is averaging 10 ppg in group play. That may be enough to get to the next round, but it won't be enough if the Americans want to stand in the center of the podium. Saturday's game against a suspect Czech Republic squad is the perfect recipe to get KD heated up.
Czech Republic vs. USA Betting Pick
Are the United States about to hit their stride? The team that bludgeoned Iran resembled the unit that many expected to see when they tuned in to USA Basketball. Roles on the roster are starting to take shape; Pop's insertion of Devin Booker and Jrue Holiday into the starting lineup proved beneficial right away.
All of this leads toward me eating the chalk with a Czech Republic vs. USA betting pick. Frankly, I'm expecting this game to turn ugly quickly.
August
Sportsbook of the Month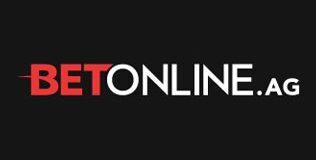 Welcome Bonus
50% up to $1,000