Current Best Bets to Win the 2021 AL and NL Rookie of the Year Awards

The 2021 MLB season is entering the stretch run. While all eyes are on the playoff race, the battle for Rookie of the Year is shaping up.
It appears Jonathan India has the NL Rookie of the Year award wrapped up, but Trevor Rogers has a chance to run him down. It's much closer in the AL with three players under +1000 odds at the best sites for betting on baseball.
With both races nearing an end, let's take a look at the three best bets for this award, across both leagues. Here are my MLB Rookie of the Year picks for the 2021 stretch run.
Randy Arozarena (-125)
Last season, Randy Arozarena had a postseason run for the ages.
The Tampa Bay Rays outfielder won ALCS MVP and hit an MLB record 10 home runs in the postseason. He also broke the record for most postseason hits with 27.
That postseason run made him the obvious favorite to win AL Rookie of the Year in 2021.
Arozarena's season got off to a solid start. He hit .287 with three home runs and 11 RBIs in April. One alarming aspect of his game early on though was his six walks and 35 strikeouts.
His batting average dropped to .245 in April but his on-base percentage rose from .343 to .366. His strikeout to walk ratio improved a ton, as he walked 17 times this month.
He also had his best performances of the season in back-to-back games against the Baltimore Orioles. On May 19, Arozarena went 3-5 with two home runs and four RBIs. The following day, he went 4-6 with a home run and four RBIs. His 16 RBIs in May were his most in a single month this season.
Following a so-so month of June, Arozarena went into the all-star break hitting .251/.333/.400 with 10 home runs and 41 RBIs. Like the Rays, Arozarena has taken off since the all-star break.
The surge didn't start immediately, as Arozarena went 2-17 immediately after the break. In turn, he fell back in the race for Rookie of the Year.
A strong close to July set up a big month for August. Check out what he has done in 13 games in August.
.426 batting average
.500 on-base percentage
.702 slugging percentage
2 home runs
6 RBIs
Arozarena could definitely improve his power numbers but the Rays have to love his ability to get on base.
When you look at overall stats since the all-star break, Arozarena leads the AL with a .356 batting average and .420 on-base percentage. His .644 slugging percentage ranks third.
He is back in the driver's seat to win AL Rookie of the Year. His great play is a big factor in the Rays second-half surge.
Tampa Bay is 27-12 since the all-star break. Their 76-48 record is best in the AL and third in the MLB.
Only helping Arozarena's chances to win AL Rookie of the Year is the fact that his Rays are one of the best MLB division winner bets right now.
As long as he doesn't completely slump in September, he is in a great position to win AL Rookie of the Year.
Adolis Garcia (+400)
If anyone is going to challenge Randy Arozarena for AL Rookie of the Year, it's outfielder Adolis Garcia. Garcia's road to Rookie of the Year contender is one that I can't imagine many people saw coming.
The St. Louis Cardinals designated him for assignment in 2019. His current team, the Texas Rangers, did the same in February 2021 but they invited him to Spring Training.
Garcia's season got off to a good, but not great start. He hit just .242 but he slugged five home runs and 14 RBIs in April. Late in the month, Garcia had his first of three, two home runs games this season.
In May, Garcia took his game to another level.
.312 batting average
.348 on-base percentage
.633 slugging percentage
11 home runs
27 RBIs
5 stolen bases
On May 9, Garcia had his best game of the season. He went 3-4 with a home run and five RBIs in a 10-2 victory over the Seattle Mariners. The MLB named Garcia AL Rookie of the Month in May.
He essentially replicated his April numbers in June, hitting .242 with four runs and 14 RBIs.
The strong first half earned Garcia a spot on the AL All-Star team. Garcia went 1-2 with a double and was in a great spot to win AL Rookie of the Year. Unfortunately, a poor second half has Garcia playing catch up.
Let's compare his stats pre and post all-star break.
| | | |
| --- | --- | --- |
| Stat | Pre All-Star Break | Post All-Star Break |
| Batting Average | .270 | .190 |
| On-Base Percentage | .312 | .240 |
| Slugging | .527 | .380 |
| Home Runs | 22 | 5 |
| RBIs | 62 | 9 |
| Stolen Bases | 8 | 0 |
It's unfortunate to see Garcia struggle this much. He was finally showing what he could do at the major league level but now people are questioning if he can still be an everyday player.
The good news is we know Garcia is capable of turning his game around. In April, he showed he can play at an elite level. That's why you shouldn't give up hopes for his AL Rookie of the Year pursuit.
It'll be tough for Arozarena to keep up his torrid, post all-star break pace. The gap between Garcia and Arozarena isn't as big as you think. Consistency is the biggest thing for Garcia down the stretch.
Unfortunately, he plays for one of the worst teams, so he doesn't receive as much exposure.
However, people will remember his all-star game appearance when voting. For the odds, it's not a bad pick.
Trevor Rogers (+500)
Looking at the odds, you would think the NL Rookie of the Year race is all but over. However, I think Trevor Rogers may have a thing or two to say about it.
I can't imagine there were too many expectations for the Miami Marlins pitcher coming into 2021. Last season, he had a 6.11 ERA in seven starts. This season, Rogers looked like a completely different pitcher.
Rogers' first start of the season didn't go so well. He lasted just four innings, allowing two runs and walking four batters.
He rebounded in a big way, allowing zero runs in three of his four ensuing starts. Check out his performances in April, excluding his first start.
| | | | | |
| --- | --- | --- | --- | --- |
| Opponent | Innings | Earned Runs | Walks | Strikeouts |
| Mets | 6.0 | 0 | 2 | 10 |
| Braves | 5.0 | 2 | 3 | 7 |
| Orioles | 7.0 | 0 | 1 | 8 |
| Brewers | 6.0 | 0 | 0 | 7 |
The MLB named him NL Rookie of the Month with a 1.29 ERA.
His stellar season continued in May. In six starts, he had a 2.34 ERA with 38 strikeouts and 12 walks. He allowed one run in four of his six starts.
In June, it was more of the same great pitching. Rogers had a 2.73 ERA in five starts. His best performance came against the Colorado Rockies. He went seven innings, allowing one run on three hits while striking out eight batters.
A great first half earned Rogers a spot on the NL All-Star team.
Since the all-star break, Rogers has made just three starts. He didn't go more than five innings in any of them, allowing two runs in each of his starts. He also walked eight batters across the three starts.
At the end of July, Rogers was the big favorite to win NL Rookie of the Year. He had a 3.22 ERA, a 1.13 WHIP, 129 strikeouts, and a 3.2 WAR. At that point, people considered him a Cy Young contender.
Unfortunately, a family emergency has kept Rogers off the field since July 31. At the moment, we don't know when he'll make his return.
Considering the Marlins are out of contention, there's a chance Rogers doesn't return this season.
If he does return, I think he has a chance to run down Jonathan India for NL Rookie of the Year.
Rogers has been one of the best pitchers in baseball this season. Do we expect him to slow down if he returns to the mound?
You are taking a chance with this bet, but it just might pay off.
Betting on the 2021 MLB Rookie of the Year
The Rookie of the Year races may appear over, but there is still over a month to go in the 2021 MLB season. Anything can happen in September.
If I had to pick the best bet, it would be Randy Arozarena at -125.
I know he doesn't have the best odds but he is playing his best ball now. Even if he slows down, name recognition may be enough to give him the edge. There's also the fact that his team is one of the best.
Be sure to check out some of our other MLB picks entering the stretch run below.
AUGUST
Sportsbook of the Month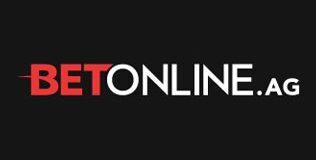 Welcome Bonus
50% up to $1,000
Read Review
Visit Site