Picks for the CRC Brakleen 150 – NASCAR Truck Series (2022)

The Cup Series and Xfinity Series won't begin their playoffs until September, but the Truck Series will have their final regular season race this weekend. It'll be a true wildcard with Pocono on the schedule.
Pocono is a unique track because it's not an oval or road course. It's a triangle with three turns and long straightaways. That could make things interesting for your CRC Brakleen 150 predictions.
Parker Klingerman had a surprising victory a few weeks ago at Mid-Ohio. Will we see another surprise winner in the Truck Series?
John Hunter Nemechek (+450)
Last season, everyone knew John Hunter Nemechek was the driver to beat. He hasn't been as overpowering in 2022, but he's second in the standings with one victory. My NASCAR picks believe we could see another win at Pocono.
Nemechek has been hot lately, finishing top 10 in ten of his last 12 races. He should have his eyes on a much bigger prize this weekend.
Nemechek scored five victories last season, including an impressive performance at Pocono. He outdueled boss Kyle Busch to score the victory.
HE BEATS THE BOSSMAN. Retweet to congratulate John Hunter Nemechek on his WIN at Pocono!@JHNemechek | @KBMteam pic.twitter.com/nnEmWBfbQU

— FOX: NASCAR (@NASCARONFOX) June 26, 2021
It's interesting to look at last year's race because there wasn't a dominant driver. Busch led a race-high 20 laps, with Zane Smith leading 18 laps. However, Nemechek put himself out front when it mattered most, leading the final seven laps.
That was his first Pocono start with KBM but his fourth in the Truck Series. He has been strong at Pocono, scoring three straight top 10 finishes. Nemechek has led 21 of the possible 120 laps in his last two Pocono starts.
It's never a bad idea to have Nemechek in your NASCAR predictions. We haven't seen the same dominance as last year, but he'd love to close the regular season with a win.
Zane Smith (+500)
Why haven't we seen the same dominance from John Hunter Nemechek in 2022? It might have a thing or two to do with Zane Smith. Smith entered the season on the heels of back-to-back runner-up finishes in the standings.
He was taking on a new challenge with Front Row Motorsports. The team wasn't a championship contender with Todd Gilliland, but Smith has turned them into a powerhouse.
Check out his numbers through 15 races.
3 wins
9 top-five finishes
13 top 10 finishes
347 laps led
8.4 average finish
There's no one within striking distance of his numbers. He'll clinch the regular season title at Pocono as long as he doesn't finish last. Smith has a healthy lead in the playoff standings. He has nothing to lose at Pocono.
Smith hasn't been great at Pocono, finishing 14th and 8th in his two starts. However, he led 25 laps across the two races. My free CRC Brakleen 150 picks value his 2022 success over his Pocono finishes.
We haven't seen a bad performance from Smith in 2022. He only has two finishes outside the top 10, and they were because of an issue.
Carson Hocevar (+1000)
Will this be the week Carson Hocevar captures his first career Truck Series win? The NASCAR betting apps have been my go-to place for wagering on Hocevar throughout the season.
We've seen countless close calls in 2022. Hocevar had back-to-back runner-up finishes at Bristol Dirt and Darlington. A few weeks later, a late caution erased a big lead at Charlotte. Lately, he has been a top contender.
Sonoma: 6th
Knoxville: 35th
Nashville: 3rd
Mid-Ohio: 3rd
I wouldn't let that Knoxville finish scare your NASCAR predictions. Hocevar led the first 65 laps before blowing an engine. You could argue that was his best performance of the season. Unfortunately, bad luck has been the theme.
Can he avoid the bad luck at Pocono? We can only hope because he deserves to win a Truck Series race.
Hocevar wasn't a factor in last year's Pocono race. He started 13th, had an average running position of 12th, and finished 13th. It's nothing special, but the CRC Brakleen 150 odds have him in the upper tier.
He's in the playoffs, despite not winning in 2022. Still, he could use playoff points to help his chances of making a Championship 4 run.
Tyler Ankrum (+4000)
Will your CRC Brakleen 150 predictions include a longshot? We often see strategy come into play at Pocono. The fastest driver doesn't always win, as the driver with the right strategy could end the day in victory lane.
My NASCAR betting picks believe that could be Tyler Ankrum. Ankrum's 2022 season has been a disappointment. He has six top 10 finishes but no top-five finishes. He has only led four laps.
Ankrum needs to win Pocono to make the playoffs. The CRC Brakleen 150 betting odds aren't giving him much of a chance, but his Pocono numbers are among the best in the field.
3 starts
2 top-five finishes
3 top 10 finishes
5.0 average finish
Pocono is neck-and-neck with Richmond for his best track. He didn't have the fastest truck in last year's race, but he worked strategy to score a fourth-place finish. Ankrum had much more speed with a runner-up finish in the 2019 race.
It'll be tough to win on pure speed, but my NASCAR picks aren't counting him out. Ankrum would love to win his way into the playoffs. This is his final chance to do so.
2022 CRC Brakleen 150 Prop Bets
My prop bets went 1/2 at Mid-Ohio, with Parker Kligerman scoring a top-five finish. Will my prop bets have a strong performance in the final regular season race?
Christian Eckes Over Ty Majeski (-115)
Christian Eckes and Ty Majeski are enjoying the best seasons of their Truck Series career. They each have seven top-five finishes and nine top 10 finishes. Majeski is one spot ahead in the standings, but Eckes has a slightly better average finish.
How do we differentiate them for Pocono? Let's check out their Pocono finishes.
| | | |
| --- | --- | --- |
| | Christian Eckes | Ty Majeski |
| 2019 | 4th | N/A |
| 2020 | 33rd | 36th |
| 2021 | 12th | 14th |
Each driver had a crash, so I wouldn't count those finishes. Eckes was in contention in the 2020 race, leading 10 laps. If you take out that crash, we're likely talking about three straight finishes of 12th or better.
Majeski looked much better in 2022, but I can't forget his struggles at Pocono. I expect a finish better than 14th, but will he top Eckes? My expert CRC Brakleen 150 picks have Eckes scoring a better finish.
Ryan Preece Over Corey Heim (-120)
Ryan Preece and Corey Heim have been the top drivers among those not running the full-time Truck Series schedule. Both drivers have been impressive, combining for three victories. Heim is one of two drivers with multiple victories in 2022.
This will be Heim's first Truck Series start at Pocono. Last season, Preece had a solid ninth-place finish. That plays into this pick, but it revolves around the average finish for each driver in 2022.
Ryan Preece: 5.5
Corey Heim: 19.5
Preece has been efficient, finishing 11th or better in seven starts. His worst finish came after crashing while battling for the lead. Speaking of crashing, we've seen that a few times from Heim.
Heim has two victories but has finished 23rd or worse in five of his other six starts. The 20-year-old has plenty of time to improve. Preece's consistency gives him the edge at Pocono.
Austin Hill to Finish Top 3 (+160)
Austin Hill returns to the Truck Series for his second start of the season. He finished 15th at Daytona but had an impressive three-year run in the Truck Series, scoring eight wins from 2019 to 2021.
Hill struggled in his first four starts at Pocono, but he ended his full-time Truck Series career with a pair of strong finishes.
He didn't lead a lap in either race, but his average running position ranked top five. I could've taken the safe route with a top-five finish prop, but I like the value of a top-three finish. Do you believe he can finish the job?
The No. 7 truck has been successful in 2022. William Byron led 94 laps en route to a victory at Martinsville. Alex Bowman nearly won at COTA before a late crash ruined his day. What will happen with Hill at Pocono?
Who Will Win the CRC Brakleen 150?
John Hunter Nemechek only has one victory in 2022, but he has come close a few times. My CRC Brakleen 150 predictions believe he'll close the regular season with his second victory.
There aren't many drivers in the field with much success at Pocono. However, we saw Nemechek outduel Kyle Busch in last year's race. That's an impressive feat for any driver.
Fans can watch Truck Series racing at Pocono on Saturday at noon ET on FOX. Check out our NASCAR betting picks for more NASCAR coverage.
AUGUST
Sportsbook of the Month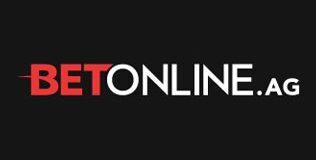 Welcome Bonus
50% up to $1,000
Read Review
Visit Site