Picks for the Crayons 200 – NASCAR Xfinity Series (2022)

My NASCAR picks stayed hot for the Xfinity Series, as Austin Hill captured his second victory of the season last week. I was all over Hill at (+750), making him my top pick. I'd encourage everyone to keep tailing my NASCAR predictions.
The Xfinity Series makes its lone trip to New Hampshire this week. Christopher Bell dominated this race last year, but he won't be in the field. Which driver will fill his void on Saturday?
We'll find out that and more with my Crayon 200 predictions.
Justin Allgaier (+600)
Justin Allgaier has been on quite a tear in the last two months. He has finished seventh or better in seven of his previous eight races, including wins at Darlington and Nashville. That has moved him into contention for the regular season title.
Surprisingly, Allgaier has led two laps in ten Xfinity Series starts at New Hampshire. That may have people looking elsewhere for their Crayon 200 picks, but it doesn't bother me.
We know Christopher Bell was the top driver in last year's race, but Allgaier was the best of the rest.
New Hampshire Xfinity Series 2021 Loop Data Box Score pic.twitter.com/Rhm99YZqg2

— Ryan (@ifantasyrace) July 12, 2022
It's interesting to look at everyone around him because they're either not in this race or with a different team in the Xfinity Series. Allgaier finished top 10 in both stages before scoring a second-place finish. That was the fourth time in five New Hampshire races he finished better than seventh.
You can argue that Phoenix, Richmond, and Nashville are the most comparable tracks to New Hampshire. He has multiple wins at Phoenix and Richmond, and he dominated Nashville a few weeks ago.
The Crayon 200 betting odds have Allgaier as a top contender. Can he score his third victory in the last eight races?
A.J. Allmendinger (+1000)
It's interesting to look at A.J. Allmendinger's numbers because the finishing position suggests he's struggling compared to earlier this year. He has finished 10th or worse in three of his last five races after not finishing worse than ninth.
Allmendinger has led 25+ laps in two of his last three races. That five-race stretch also included his second victory of 2022. Therefore, you realize he's not struggling as much as you think.
What will we see from Allmendinger at New Hampshire? Last season marked his first Xfinity Series start at the track. Check out his numbers.
Stage 1 Finish: 2nd
Stage 2 Finish: 4th
Race Finish: 12th
It's tough to look at that 12th-place finish and include him in your NASCAR betting picks, but the numbers prove he had a much faster car. He had the fifth-best average running position, trailing two drivers that won't be in Saturday's race.
I'd advise bettors to look beyond the finishing position. That's not always the best indicator of a driver's performance.
Allmendinger has been money on road courses in 2022, but he's still searching for the first oval victory. My Crayon 200 predictions would love to see him close the deal at New Hampshire.
Trevor Bayne (+1000)
Trevor Bayne is back in the No. 18 Toyota for Joe Gibbs Racing to make his sixth start of the season. Bayne has been impressive in the car, scoring three top-five finishes in five starts. He led 24+ laps in his first three starts.
I'm thinking Bayne had New Hampshire circled on his schedule. He's never won at the track, but an 8.3 average finish in four starts is his third-best among all Xfinity Series tracks.
Check out his finishes in his previous Xfinity Series starts at New Hampshire.
2010: 5th
2011: 13th
2013: 6th
2014: 9th
The only non-top 10 finish featured Bayne leading 58 of the 206 laps. It may be tough to trust numbers from 8+ years ago, but we've seen him produce in 2022.
Last season, Daniel Hemric had the second-best driver rating in the same No. 18 car Bayne will drive this weekend. That gives me enough confidence to include him in my expert Crayon 200 picks.
Do you remember the comparable tracks to New Hampshire? Bayne didn't race at Richmond but finished fourth and second at Phoenix and Nashville. We should see another strong performance on Saturday.
Brandon Jones (+1600)
The best NASCAR betting sites don't have Brandon Jones as a longshot, but he's a good sleeper for this week's race.
Jones had a solid stretch earlier this season, scoring five top 10 finishes in seven races. Unfortunately, we haven't seen the same consistency lately. He has one top 10 finish in his last six races. His last top 10 on an oval was Darlington in early May.
Could we see a turnaround at New Hampshire? It's hard to say because we've seen misleading results. Jones has a pair of top 10 finishes in five starts but also finished worse than 30th twice.
The primary reason I like Jones this weekend is his Phoenix numbers.
1 win
3 top-five finishes
6 top 10 finishes
59 laps led
10.8 average finish
Jones crashed in the Spring 2021 race, but that's the only time he finished worse than seventh in his last five starts at Phoenix. That crash occurred after finishing top 10 in both stages.
My NASCAR predictions are counting on his Phoenix numbers carrying over to New Hampshire. It's risky, but there is enough value to justify the pick. Will your NASCAR betting picks include Jones?
2022 Crayon 200 Prop Bets
Noah Gragson came one spot short of scoring a top-five finish at Atlanta. Perhaps we'll have more luck with my prop bets for the Crayon 200.
William Byron to Finish Top 3 (-145)
William Byron returns to the Xfinity Series for the second time this season. He'll drive the No. 88 to gain extra track time for New Hampshire. The Crayon 200 odds have Byron as the favorite to win Saturday's race.
Byron finished second in his first Xfinity Series start of 2022. He only has one Xfinity Series start at New Hampshire, but it was a strong performance.
Finish: 3rd
Average Running Position: 5.0 (5th)
Driver Rating: 111.8 (5th)
Byron didn't have the best car, but he scored a third-place finish. He'll also have the pleasure of knowing the top contenders in that 2017 race won't be in the field on Saturday.
JR Motorsports has been the team to beat in the Xfinity Series. The No. 88 car has three top 10 finishes in four races. Byron hopes to do one better, scoring his second top-three finish of 2022.
Josh Berry to Finish Ahead of Justin Allgaier (-115)
My NASCAR picks had Justin Allgaier as the top driver, but I wanted to cover my basis with my prop bets. Allgaier should be a top contender, but it wouldn't surprise if Josh Berry scored a better finish.
Berry has been one of the best drivers over the last few weeks. Check out his last five races.
Charlotte: 1st
Portland: 4th
Nashville: 29th
Road America: 3rd
Atlanta: 2nd
He finished top 10 in both stages at Nashville but had a problem in the final stage.
We've seen Berry and Allgaier go toe-to-toe twice this season. They had a pair of competitive battles at Dover and Charlotte, with Berry coming out on top in both races.
Berry has been strong at the comparable tracks to New Hampshire. He finished third at Phoenix and seventh at Richmond. Will that be enough to score a better finish than Allgaier?
Who Will Win the Crayons 200?
Justin Allgaier is a tempting pick for New Hampshire, but I'm going bold with Trevor Bayne. This will only be his sixth race of 2022, but we've seen him in contention in nearly every race.
My free Crayon 200 picks like Bayne because of his performance on the comparable tracks to New Hampshire. He led 24 laps at Phoenix, scoring a top-five finish. He overcame two pit road penalties at Nashville to finish second.
Do your Crayon 200 predictions feature Bayne in victory lane? You can find out the winner by watching Saturday's race at 2:30 p.m. ET on USA Network. Check out our NASCAR betting picks for more predictions and picks.
AUGUST
Sportsbook of the Month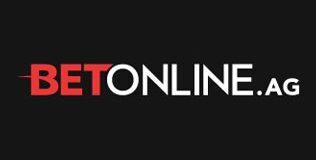 Welcome Bonus
50% up to $1,000
Read Review
Visit Site