Prediction and Betting Picks for Corey Sandhagen vs. T.J. Dillashaw – UFC on ESPN 27

Guess who's back. Back again…
Two-time UFC welterweight icon T.J. Dillashaw returns to the UFC following a USADA suspension for the use of performance-enhancing drugs. At 35, "The Snake" is looking to kickstart his career in the promotion, but a massive task against Corey Sandhagen.
I'll be providing you with the latest odds for Sandhagen vs. Dillashaw, as well as the top UFC bets to target on the fight that goes down this Saturday, July 24.
Never one to sit on the fence, I'll be providing my prediction for Sandhagen vs. Dillashaw with a little analysis of this old school vs. new school bantamweight clash.
Let's start off with who wins Saturday's UFC main event.
Sandhagen or Dillashaw – Who Wins?
Corey Sandhagen by KO/TKO
Let me preface my predictions pick for Sandhagen vs. Dillashaw by admitting something — I was a big fan of the 35-year-old.
But the whole PEDs thing really put me off. But I'm not making predictions for this fight based on who has the cleaner character. Instead, I see a guy that was knocked out in his last fight returning after two years on the sidelines. Not only that, but he's fighting one of the in-form 135-pounders on the planet.
I'll get into my thoughts on the fight in a bit more detail a little later. First, let's see the Sandhagen vs. Dillashaw odds to win.
Latest Odds for Sandhagen vs. Dillashaw
Sandhagen to Beat Dillashaw
-180
Dillashaw to Beat Sandhagen
+155
Take a look at these odds, courtesy of BetOnline.
The favorite for Sandhagen vs. Dillashaw at UFC on ESPN 27 is the younger man.
As expected, I should add. Boasting a record of 14-2, the 29-year-old is on a two-fight win streak with a submission over Marlon Moraes in October 2020, followed up with a 28-second TKO over Frankie Edgar in February.
Dillashaw will need to shake off some ring rust, and that's easier said than done with a guy as talented as the "Sandman" breathing down your neck.
Henry Cejudo knocked him out in just 32 seconds in his flyweight debut back in January 2019. That was the last time we saw the former bantamweight titlist inside the cage. But let's just say the chance of Dillashaw joining the ranks of the unbeatable UFC fighters in 2021 is slim.
In a nutshell, I see nothing wrong with these odds. So, let's move on to a few betting tips for Sandhagen vs. Dillashaw.
Best Bets for Sandhagen vs. Dillashaw
Sandhagen to Win by KO/TKO
+160
Fight to End Under 2.5 Rounds
+105
I'm picking Sandhagen over Dillashaw on the night.
So, the first wager to look at if you are gambling on the Sandhagen vs. Dillashaw bout is Sandman for the win.
I can't see Dillashaw taking his punishment, so a knockout win for the younger man at +160 looks pretty special. The only reservation I had about this wager is that Sandhagen could look for the submission. But Dillashaw has never been submitted as a pro, and I'm inclined to think the fight will end on the feet.
Take the fight to end under the 2.5 round mark if you can't separate these two. It's going to be all or nothing for Dillashaw on the night, as his conditioning for a five-rounder is not there.
Why Sandhagen Beats Dillashaw
This is certainly one of July's best UFC fights to bet on. But there can only be one winner.
Corey Sandhagen is younger, fresher, in-form, and ready for the biggest fight of his career.
If he defeats a legend in Dillashaw, he should earn himself the next shot at the 135-pound title. I have no concerns about his abilities and believe he will be smart enough not to play Dillashaw's game.
That means utilizing every advantage he has. At 5'11", he has a couple up on his man with a five-inch height advantage and three inches more than Dillashaw's 67″ reach. Patience behind his jab and kicks should keep the shorter man at bay until some opportunities open up.
Remember, we don't know how long Dillashaw was juicing for. When he steps in there against Sandhagen, we could see a man affected by cage rust, a lack of inactivity, and perhaps more importantly, absorbed in self-doubt.
My top prediction for Sandhagen vs. Dillashaw is a first-round knockout for the Sandman.
Betting on Dillashaw vs. Sandhagen
That's a wrap for my Sandhagen vs. Dillashaw predictions and picks.
If you like the sound of any of the bets above, feel free to get 'em down over on the best MMA betting apps. You can take a look over some of the other odds and markets while you are there.
I'll be back with more betting advice and predictions for UFC on ESPN 27 ahead of Saturday's fights. You can find those by visiting the following section of our site. Enjoy the fight!
AUGUST
Sportsbook of the Month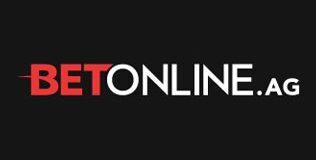 Welcome Bonus
50% up to $1,000
Read Review
Visit Site