Prediction and Betting Picks for Conor McGregor vs. Dustin Poirier 3 at UFC 264

Conor McGregor vs. Dustin Poirier headlines UFC 264 on Saturday, July 10, from the T-Mobile Arena in Las Vegas.
I'll provide the latest odds for McGregor vs. Poirier 3 and give my $0.02 on where the value is to be had in this bout. The betting line is super close, with the best UFC sportsbooks struggling to separate both men ahead of this huge rubber match.
If you're still on the fence, my predictions and betting pick for McGregor vs. Poirier 3 will give you something to think about. There is no denying that this fight will be a war and could come down to the finest of margins.
But before I get into my best bets for the McGregor vs. Poirier trilogy and everything else I want to touch on about this fight, let's start with my prediction for UFC 264's main event.
Who Wins the McGregor vs. Poirier 3 Fight?
Dustin Poirier by Submission
My official prediction for McGregor vs. Poirier 2 was the American by decision.
This time around, I'm betting on Poirier to beat McGregor again and come away with a flashy submission victory. I explain my thought process for this a little further down and why you should think smart before betting on Conor McGregor fights.
Next, let's check out the best odds for the Poirier vs. McGregor trilogy.
Latest Odds for McGregor vs. Poirier 3
Dustin Poirier's Odds to Win
-120
Conor McGregor's Odds to Win
-110
Can you remember a tighter betting line for a McGregor fight so close to fight night?
One of the best ways to make money from Conor McGregor fights is to jump on early odds. In this case, that does not apply whatsoever. In fact, "The Notorious" opened for this one at -140 to Poirier's odds of +120.
Poirier's odds to win the trilogy have shortened slightly, as you can see from the price above. MyBookie has the American as a super slight favorite at the time of writing, but this is basically a pick'em.
Conor's odds to beat Poirier are excellent value compared to the -330 he closed at ahead of the rematch. But look, we know more about this stylistic matchup than we did before January.
I mean, both men will have made adjustments, but fundamentally, McGregor will be going for the KO/TKO, and Dustin will be looking to avoid his left and drag him into deep waters.
Although there are reasons why Conor McGregor won't retire in 2021 with a loss, you have to see this is a must-win fight for him.
With that in mind, let's check out the best bets you can place on McGregor vs. Poirier 3.
Best Bets for McGregor vs. Poirier 3
Fight to End Over 2.5 Rounds
+110
Poirier to Win by Submission
+800
In line with my predictions and pick for McGregor vs. Poirier, here are three wagers to look at ahead of the fight.
If you're looking to place wagers on McGregor's odds to beat Poirier, we touched on his moneyline price a little earlier.
However, if you're backing Poirier to win, there are a few things to think about. The first being whether you are happy to just take him for the win or whether you are holding out for big odds by way of the top prop bets for McGregor vs. Poirier 3.
I believe both guys will be a little more tentative in this one, which will likely see the fight go as far as the 4th round. Therefore, you can get decent odds on the fight-ending over the 2.5 round mark.
The best bet to place on McGregor vs. Poirier 3, in my opinion, is Poirier to win by submission. The Irishman has lost five fights in his career, with four coming by way of submission. That's 80% of his defeats ending this way. And if I'm right, Poirier will earn the 8th submission win of his career.
Why Poirier Beats McGregor at UFC 264
By this point, any seasoned UFC fan will have a good understanding of Conor McGregor's strengths and weaknesses.
We know McGregor's left hand is his best weapon. But his power is not as potent as it was at 145-pounds. Once the master of mind games, it's as if he doesn't know whether he is coming or going anymore. Does he want to loved or feared?
But most importantly, there appears to be a lack of cohesion between almost everything he takes into the cage. Although he has a good coach and team behind him, as well as the best setup money can buy, that aura of greatness has long gone. His identity has also seemingly departed.
We are left with a super-duper rich guy who wants to fight elite mixed martial artists like a boxer. What happened to the speed and unpredictability?
I can say for certain that if McGregor stands in the pocket looking to headhunt with counters, Poirier will chop him down again.
McGregor will need to come in fresh against a guy that understands his abilities and shortcomings better than most. Easier said than done.
Although capable of switching things up, my McGregor vs. Poirier predictions all bend towards the American. He is huge for 155 and is about as well-rounded as they come. He has great striking, serious power, solid wrestling, and a very useful submission game.
The Diamond proved his toughness and durability in the last fight but also showed his psychological strength in how he buried the ghosts of UFC 178 with a scintillating KO of his own. I see him coming into this fight with a game plan that throws McGregor off and grabbing a late finish for his efforts.
The pick is Poirier to beat McGregor by submission in Round 4.
More Advice for Betting on McGregor vs. Poirier 3
If you're looking for more advice/betting tips for McGregor vs. Poirier 3, I can help.
The UFC 264 headliner should be one for the ages, but it's important not to let the excitement throw you off your betting game. Don't buy into the hype, but instead look at the factors that influenced their rematch at UFC 257 and consider how they will come into play on July 10.
Although not created specifically with this bout in mind, our guide to betting on UFC fights will help you understand things a little better about the scrap. Make sure to give it a read if you're still sat on that fence!
Enjoy the fight!
AUGUST
Sportsbook of the Month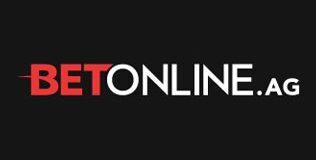 Welcome Bonus
50% up to $1,000
Read Review
Visit Site