Conor McGregor vs. Dustin Poirier 2 Betting Preview for UFC 257 – January 23, 2021

Go ahead. Try to convince me that anything is bigger than Conor McGregor vs. Dustin Poirier 2 at UFC 257 on Saturday, January 23.
I know you're stoked for this one. But it's all good to be excited, especially if you're looking for odds for McGregor vs. Poirier 2 or the best McGregor vs. Poirier bets right now.
I have you covered for both. What's more, I will also be providing you with my pick for the fight, as well as an explanation for my choice. In other words, odds and bets for McGregor vs. Poirier 2, plus my prediction for the fight, are all laid out for you below.
This is a clash between a former UFC lightweight champion and a former interim titlist. It's a rematch that has been over six years in the making, yet you'd bet McGregor vs. Poirier 2 would have happened a whole lot sooner if Dustin had his way.
But it is what it is. And I'm certainly not complaining to no one.
Let's start with my pick for McGregor vs. Poirier 2, and we'll go from there.
McGregor vs. Poirier 2 – Who Will Win?
Dustin Poirier by Decision
Poirier beats McGregor at UFC 257 by decision.
That's my prediction, and I am standing by it. Regardless of what anyone thinks, I have to be true to myself and take the American in this dogfight.
I think he is the worst matchup for McGregor outside of Khabib Nurmagomedov.
More on this later. First, I bet you can't wait to check out the odds for the fight. So let's do it!
Some people love fighting. Some people ???? fighting.

Go inside the mind of @TheNotoriousMMA with the man himself ?

Conor McGregor returns in just 10 days time.#UFC257 | Jan 23 | BT Sport Box Office pic.twitter.com/yscjad3ffc

— UFC on BT Sport (@btsportufc) January 13, 2021
The Latest McGregor vs. Poirier 2 Odds
Conor McGregor to Win
-280
Dustin Poirier to Win
+210
What are McGregor's odds to beat Poirier for the second time in the UFC?
You will find those odds above. But you should ask yourself why it's a good idea to take the Dubliner in this fight. I mean, he takes the psychological keys into this rematch, but is he a better fighter now than when he beat "The Diamond" back in 2014?
Poirier's odds to beat McGregor are enticing at +210.
You already know my pick for McGregor vs. Poirier, but it's a good opportunity to emphasize that the betting value is with the American. Regardless of the result of their first fight — which went down in the UFC featherweight division — Poirier is a good bet here.
But looking at the fight holistically, there are even better bets for UFC 257's headline bout.
I've outlined them for you below.
Best Bets for McGregor vs. Poirier 2
Poirier to Win by Decision +600
McGregor to Win in Round 2 +400
Poirier to Win by Submission +900
Poirier to Win in Round 5 +2200
Whatever way you want to look at it, Poirier to Win by Decision (+600) is a good bet.
The Louisianan has more pathways to victory than McGregor, even though he doesn't have the same X-factor that the Irishman possesses in his left hand.
I can see Poirier winning by decision. In fact, I wouldn't rule out a submission or perhaps even a late stoppage. But +600 for this bet is too good to ignore.
McGregor to Win in Round 2 (+400) is the only McGregor bet for UFC 257 that pulls me in.
The Irishman is -163 with the best UFC betting sites to score a KO/TKO and +200 to win the fight in the first round. I'm not a fan of either of those bets, nor am I expecting his chances to improve the longer this fight goes.
Poirier is tough enough to withstand the pressure in the first five minutes, but McGregor's best chance of winning the fight is to stop him. If he does beat Poirier by stoppage, it will more than likely be in the second round.
Poirier to Win by Submission (+900) comes with a huge price.
The American has seven victories by submission to his name. But perhaps most importantly, McGregor has never lost a fight in any other way than by submission.
He has never been knocked out or beaten on the cards.
Yet, the odds for Poirier to beat McGregor by submission are +900? Fill your boots.
Poirier to Win in Round 5 (+2200) is the best value bet for McGregor vs. Poirier 2.
The Diamond has put in 13 rounds in his last three fights, while McGregor — known for his cardio issues — has just seven.
If Poirier fights smart and runs the Irishman's tank down, we could be looking at a fifth-round stoppage.
How Poirier Beats McGregor
If the question involves if Poirier will beat McGregor at UFC 257, my answer is, well, I think so.
Of course, I can point you towards the best bets for the fight. I can also offer a sound and reasonable conclusion for why I believe Poirier wins, but ultimately, we won't know until the fight is over.
Now, I see Poirier as one of the very best there ever has been at 155. That's meant as a huge compliment, of course, but it's nothing short of what he deserves.
Poirier will remember how McGregor got into his head all those years ago before stopping him at UFC 178. Alongside the experience he has of sharing the cage with The Notorious, he will also be sharper than ever, more mature, and in fantastic condition.
If McGregor doesn't get to Poirier early, he's in big, big trouble. If he fails to knock him out within the first couple of rounds, Poirier's gas tank takes over McGregor's left hand as the most influential weapon in the fight.
Although he claims to be in the best shape of his life, I just cannot see how Conor McGregor outworks Dustin Poirier for five rounds. Therefore, it's gonna be a case of destroy early or be destroyed later.
I'm predicting Poirier to win this fight by unanimous decision.
McGregor vs. Poirier Rematch Betting
I'm backing Poirier to beat McGregor, but that doesn't mean that you have to.
I'm so stoked to see McGregor and Poirier go at it for a second time on January 23 at UFC 257. This fight should be absolutely insane, and the build-up is going to be worth tuning in for alone.
However, you're welcome to check out some more UFC 257 and McGregor-related betting material, including the top sites to bet on UFC 257, to help you make up your mind.
September
Sportsbook of the Month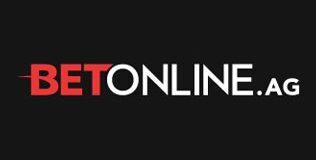 Welcome Bonus
50% up to $1,000