Betting Pick for Clippers vs. Warriors – Tuesday, March 8th, 2022

We have a showdown between the Los Angeles Clippers and the Golden State Warriors set for this Tuesday night. This should be a close game and both teams have reasons to win. The Warriors will be favored to win at home, but the Clippers are a relentless team led by Tyronn Lue.
This is the fourth and final matchup of the year between these two Western Conference teams, with the Warriors leading the series 2-1. The Warriors won the first two games of the year, but the Clippers were able to get one of their own in their last game.
Let's check out the odds for this game and why each team can win.
Clippers vs. Warriors Odds for Tuesday Night
Los Angeles Clippers +5.5
-110
Golden State Warriors -5.5
-110
The Clippers will be the underdog on the road for this game. While the Warriors will be favored to win at home by around 5 or 6. These two teams are very comparable overall in terms of betting against the spread.
Los Angeles is even at 33-33 ATS so far this year, while Golden State is right there with them at 30-30-4.
That makes for a very interesting matchup here and the 5.5 points can be tricky either way.
The Warriors have been the better team overall so far this year, sitting in second place in the tough Western Conference at an impressive 43-21. The Clippers have suffered injuries to their best two players in Kawhi Leonard and Paul George, but still are a respectable 34-32 in the 8th seed.
That is a sign of coaching and mental toughness by their players. They don't have a lot of superstars behind George and Leonard, but here they are with their heads above the water. If they can get their superstars back by the playoffs, they can absolutely be one of the sneakiest teams to bet on for the NBA Finals.
You can find these odds on BetOnline, so head over there to place your bets.
Why the Clippers Will Win
The Clippers have an uphill battle for an upset here, but they can make things interesting. They were able to beat the Warriors in their last game, due to a solid all around performance by their team.
Terance Mann led the charge with an impressive 25 points in their victory over Golden State back on February 14th. All starters for the Clippers in that game were able to score at least 11 points, while Robert Covington added 11 on the bench as well.
They shot the ball incredibly well, which is especially impressive given that Golden State is a very solid defensive team. The Clippers shot 56.5% from the field and 44.1% from three point range.
That is a pretty impressive task if you can go head to head with the Splash Bros and outshoot them. The Clippers only made one less three pointer than the Warriors in that game, despite shooting 7 less shots.
Curry scored 33 in that game and can very well do that again. As long as the Clippers can mostly keep everyone else in check, they could have another chance at an upset here.
Reggie Jackson vs the Lakers:

36 PTS
8 REB
9 AST
4 3PT

He was +44 tonight. pic.twitter.com/3kFEPgycw7

— StatMuse (@statmuse) March 4, 2022
One of the best players who have stepped up massively for the Clippers this year is Reggie Jackson. Jackson was great in last year's playoffs, but he has had to put the team on his back with George and Leonard being injured.
He's done a great job and has been playing very well as of late. Jackson's arguably best game came just two games ago against their Los Angeles rivals in the Lakers.
Another big game out of Jackson and another Clipper like Mann could launch them into victory against one of the best teams in the NBA.
Why the Warriors Will Win
The Warriors should not underestimate the Clippers in this game. Losing their last game against them should make them very aware of that.
Yes, Reggie Jackson has been great for the Clippers in the absences of their best players, but that can be unreliable. There is a ton of pressure on Jackson to perform and the Clippers will need another huge game out of another one of their lower end players if they want to beat the Warriors.
That typically isn't a good sign for when you need a team to win. If you need a huge game out of some lesser players and an all around effort across the board in order to barely scrape by, chances are you can be beaten by a good team like the Warriors.
Klay Thompson has been seeing his minutes increase a lot recently and that is bad news for the rest of the league. I should not have to remind you about the Warriors 73-9 season when the Splash Bros were in their prime.
Curry is always capable of a big night as well. The Warriors opted to rest a lot of their top guys yesterday, so they are going to be fresh for this game.
I would normally steer clear of teams on a back to back, but Curry, Thompson, Wiggins, Porter, Payton, and more rested in their game yesterday against the Nuggets.
That could mean they are ready to face an underrated Clippers team and finally get back in the winner's column.
My Pick for Clippers vs. Warriors on 3/8/2022
Sticking to the Draymond news, the Warriors have missed him dearly. They have struggled mightily recently after having a fantastic start to their season, dropping their last 5 games in a row. Their 5 game losing streak extends to 8 of their last 10 games as well.
Now I don't expect the losing streak to last for a very long time, but the Clippers are not a pushover team and they are going to have to earn it. The Clippers winning their recent game is enough reason to think they can do it again this time around.
That brings me to my final pick for this game. I do think the Clippers +5.5 is a strong bet, but I like the over here a bit more. Golden State does not seem like a trustworthy team right now and a 5.5 point spread is going to be tough for them to cover.
Draymond's absence has hurt their defense massively. They have allowed 122+ points to their opponents in their last 4 games. They were a heavy under team with Draymond and it is no surprise to see a dip without him.
Their final score was 119-104 (Clippers win) in their last game, which would have made the over for this one by 3 points. The Clippers could put up another 110+ points, while a well rested Warriors team can do the same, if not more.
Head over to the best NBA betting sites to place your bets along with me.
September
Sportsbook of the Month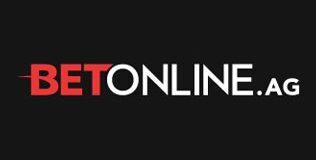 Welcome Bonus
50% up to $1,000