Cleveland Cavaliers vs. Charlotte Hornets – NBA, April 23, 2021

A couple more wins for the Hornets should secure their pre-playoff spot this season. They have very little chance of making an automatic playoff berth this season, so this is the best they can hope for realistically. It would take a minor miracle for the Cavaliers to qualify for any playoff spot. However, if they still believe it's a possibility, they must win here tonight.
They should be quietly confident of doing so, seen as they have won three of their last four meetings with the Hornets, including winning the previous two. The most recent of those wins was a little over a month ago when they comfortably won a very low-scoring affair. Cleveland dominated almost every aspect of the game, and they won all four quarters also. Although that win came in Charlotte, things have generally been relatively close between them when they have met at the Spectrum Center as they have split the previous four games there.
Look for Cleveland to fast start tonight as they have an average halftime lead of six points over the Hornets in their previous ten encounters.
Cavaliers vs. Hornets Odds
Although Cleveland has a good record against the Hornets recently, I expected the spread to be a couple of points bigger than it is tonight. When they last met, it was three points, and I thought it would be the same again tonight. The points total looks extremely low for any NBA game this season, and surely thoughts of over the betting total have to be running through all punter's minds right now.
The Hornets have a decent record of 11-6 as the betting favorites this season.
Comments on the Cavaliers
The Cavaliers comprehensively beat the Bulls last time out and never fell behind once. The victory ended a run of three straight defeats for Cleveland, who were missing their head coach for personal reasons. They have only won two of their previous seven games, one of which came against tonight's opponents.
This season's away form has been dreadful as they have won nine and lost 21 of their 30 road trips. They have now lost their last two games on the road, to a trip to Charlotte is probably what they need right now as that is the last place they picked up a win away from home.
Here are the latest betting trends for Cleveland:
Seven of their previous ten matches have gone over the betting total.
Cleveland is 4-10 in their last 14 games.
The Cavaliers have won 13 of their previous 20 matches against the spread when facing the Hornets.
Cleveland has won 13 of their last 17 games against Charlotte.
They have a record of 6-14 in their previous 20 games played on the road.
The Cavaliers have only lost one of their last seven matches against the spread when playing in Charlotte.
Cleveland has won only two of their previous seven matches against the spread when facing a team from the east coast.
Six of their last eight games against teams in the Southeast Division have gone under the points total.
Cleveland has the lowest-ranked offense in the league this season, averaging 104-points per game. Arguably their best asset in attack has been their field goal shooting which stands at only 45%, which tells you all you need to know about their attack. Their three-point shooting has been horrendous, and only the Rockets have shot worse from distance this season. They can't even make baskets from the free-throw line, so there is an apparent lack of shooting ability in the roster.
However, it must be highlighted that their passing hasn't helped things, which often has been sloppy and led to a high number of turnovers.
Things are even worse on the road as they aren't even averaging 100-points per game which is amongst the worst figures I can ever remember seeing.
Perhaps the potential signing of Jeremiah Martin can help spark their attack as he has impressed in the G-League this season.
Thankfully for them, their defense has been excellent this season, and they are conceding on average 110-points per game. This is despite allowing their opponents to make 48% of their shots from the field goal range.
They also haven't rebounded well defensively, as the 32-rebounds per game they are averaging this season is the second-lowest average in the league.
The Cavaliers will miss trio Prince, Dotson, and Windler tonight through injury.
Comments on Charlotte
The Hornets have only picked up one win from their last seven games, which came against the Trail Blazers. What did they do differently that night? Well, they flew out of the gates and took a 20-point lead into the second quarter, which was the platform they needed to go on and claim the victory. They will need to try and do the same again this evening as it's usually the Cavaliers that start well in this fixture.
Their form at home has been decent, having won 14 and lost 12 of their 26 fixtures played in Charlotte. The win over the Trail Blazers was their last home match, but they lost the four games before that. On each occasion, their offense flopped as they posted scores of 97, 101, 93, and 90.
Here are the latest betting trends for Charlotte:
The Hornets have lost six of their previous seven matches against the spread.
Six of their last seven games have gone under the betting total.
The total has gone under in seven of their previous ten encounters with the Cavaliers.
All of their last five home games have gone under the points total.
They have lost their previous five games against the spread when battling Eastern Conference opposition.
Charlotte is 5-2 in their last seven matches against teams based in the Central Division.
Charlotte has a better offense than Cleveland, but they are still only averaging 110-points per game. However, this drops a couple of points when you solely focus on their home games this season which is a concern.
Their most significant weapon in attack has been their three-point shooting which currently stands at a healthy 37%.
However, much like their opponents tonight, they are making a high number of turnovers, and therefore, the key to victory could be whoever holds on to the ball better tonight.
Their defense has been decent and marginally above average compared to the other team's defenses in the league this season.
What has been impressive is their defensive record at home this season as they are conceding on average four fewer points per game, which makes them the third-best defensive unit this season. This could be crucial to how they end the season, as ten of their last 12 matches will be played in Charlotte.
"The Hornets are ready to come home. Charlotte will host 10 of its next 12 games at Spectrum Center and is hoping some time at home might be exactly what they need to heal up and get back on the winning track."

? @MattRochinski

— Charlotte Hornets (@hornets) April 23, 2021
They are well-drilled and well-disciplined in defense which is what makes them so hard to break down.
The Hornets also have a trio of players listed as absent tonight, and they are Hayward, Monk, and Ball. It remains to be seen if Darling will return from his ankle injury in time for tonight's matchup.
Cavaliers vs. Hornets Betting Pick
This is a challenging game to call, and when I saw the betting, I was convinced I would be betting on over the points total here, but given how bad both teams are in offense this season, especially right now, I can't bring myself to do that.
I think the return to Charlotte is likely to rejuvenate them, and given how impressive they have defended at home this season, I am going to side with them to edge this one and return to winning ways.
August
Sportsbook of the Month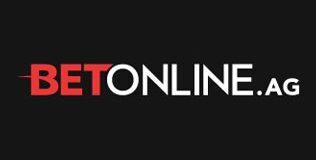 Welcome Bonus
50% up to $1,000