Prediction for Chris Eubank Jr. vs. Anatoli Muratov With Picks

Chris Eubank Jr. vs. Anatoli Muratov goes down this Saturday, October 2, from the SSE Arena in Wembley, London.
The Brit was initially slated to fight Germany's Sven Elbir, who pulled out following a positive coronavirus test.
Eubank's odds to beat Muratov make him a significant favorite to win this fight. But is there a chance that the Kazakhstan-born German-based scrapper could pull off a shock?
I'll be providing my take on things in this betting preview for Eubank vs. Muratov, which includes the top picks to target and a breakdown of who should emerge with the victory and why.
Before I get to them, here are my predictions for Eubank vs. Muratov.
Predicting the Eubank vs. Muratov Fight
Winner: Chris Eubank Jr.
Method of Victory: KO/TKO
Round: 4
Who is Anatoli Muratov?
That's the first question many bettors will have on their minds before they gamble on this one.
In short, he is a former WBA Intercontinental middleweight champion who also claimed the German super middleweight title. But under close inspection, even a boxing novice can surmise that he is a major underdog heading into this one.
My Eubank vs. Muratov prediction is for the Brit to win this one comfortably. Although he's not an elite fighter by any stretch of the imagination, Eubank should have enough about him to earn the 23rd stoppage win of his career.
Let's look at the moneyline odds for Eubank vs. Muratov and see what the bookies think.
Latest Odds for Eubank vs. Muratov
Chris Eubank to Win
-10000
Anatoli Muratov to Win
+1400
Eubank's odds to beat Muratov speak volumes about this mismatch.
Thus, betting on Eubank to win on the moneyline is just not worth the risk. That doesn't mean that there is no point in gambling on the fight, of course. But there's pretty much no other choice than to look to the Eubank-Muratov prop bets for value.
Muratov's odds to beat Eubank come in at +1400.
At face value, they warrant inspection. In other words, is there a chance that Muratov can beat Eubank on the night and make you a serious profit?
I don't think so. There is nothing about this guy's resume that gives me confidence that he belongs at the world level.
Eubank might not be there either, but he's certainly a major step-up in class compared to the men that the Kazakh has fought before.
Breaking Down Chris Eubank Jr. vs. Anatoli Muratov
Chris Eubank Jr. claims to be among the best super middleweights on the planet.
But his actions don't really back that up.
I mean, he has lost to the only two world-level boxers he has ever faced in Billy Joe Saunders and George Groves.
Sure, he beat over-the-hill versions of Arthur Abraham and James De Gale, but there is not much else to speak of other than those wins. Still, he does have a skill set that should be too much for yet another overmatched opponent.
Muratov takes the fight on short notice. He is coming into this bout just weeks after a KO win over Gyorgy Varju in Hamburg, Germany. Varju is 7-9 as a pro, giving you an idea of the level Eubank's next opponent has been fighting.
From what I know of Muratov, he wouldn't have what it takes to beat Eubank if he was fresh and at his best. He lacks the power and speed necessary to trouble the son of the former super middleweight great and will likely be stopped early on.
Even if Muratov can land flush on Eubank, he doesn't have the type of power necessary to put him away. Remember, the Brit has never been stopped in his career and has been in there with decent punchers.
Under the watchful eye of the legendary Roy Jones Jr., we should see more of a gung-ho attacking philosophy from "Next Gen."
He will be keen to put on a show for Londoners who are still itching following the schooling the over-hyped Anthony Joshua got at the hands of Oleksandr Usyk last weekend. So expect him to be in fine form.
Once again, this is a mismatch that should not last long.
Let's move on to some top betting tips for Eubank vs. Muratov.
Top Eubank vs. Muratov Picks
Eubank to Win by KO/TKO
TBC
Fight to End Under 5.5 Rounds
TBC
Eubank to Win in Round 4
TBC
I wouldn't touch Chris Eubank Jr's moneyline odds with a bargepole, and I'm sure you feel the same way.
So, the best way to bet on this fight will be to look at the props for Eubank vs. Muratov and see if you can find some value. To be honest, I think there will be a few markets that are worth looking at.
The leading boxing betting apps should have plenty of markets to wager on over the next few days, so make sure to shop around for the best of them.
Although I have shared my top picks for Eubank vs. Muratov, the prices have yet to be posted at the time of writing.
That's because the Englishman was set to face another fighter on the night. But these odds should be updated soon and could be posted as you are reading this.
Take a look at the Eubank vs. Muratov bets above and, if the odds are good when the props open, make up your mind whether or not to go with them.
More Eubank vs. Muratov Gambling Advice
Before I sign off, I'd like to remind you that you don't have to bet on Chris Eubank Jr. vs. Anatoli Muratov.
I've left you with three top Eubank vs. Muratov picks, so help yourself to those. But if the odds aren't up to scratch, you can find more recommended bets for boxing fights that might be better suited.
Mismatches like these can often make for boring bouts to watch, but conversely, they can be good scraps to bet on. But that's only if you understand what's at stake and target the right bets.
Either way, it's always a good idea to scrub up on your boxing knowledge and strategy when betting on the fights. Where the latter is concerned, the following guide will help.
AUGUST
Sportsbook of the Month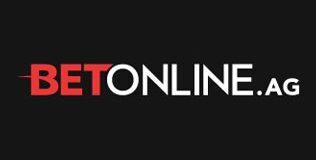 Welcome Bonus
50% up to $1,000
Read Review
Visit Site