Charlotte Flair vs. Alexa Bliss Betting Preview and Prediction

Many belts will be up for grabs at WWE Extreme Rules 2021, and Charlotte Flair's WWE Raw's Women Championship is among them.
Alexa Bliss will challenge the most decorated women in pro wrestling history. Most people predict a win for the champion, but I'm not so sure, and I share my expectations in this Charlotte Flair vs. Alexa Bliss betting preview.
The post features the latest odds, my analysis of the storyline so far, my prediction, and a free betting pick.
I've used the basic principles and gambling tips described in our guide to Extreme Rules betting to prepare my recommended wager. You should definitely check this page if you want to make money from the show.
Charlotte Flair vs. Alexa Bliss Betting Odds
Charlotte Flair to Win
-275
The latest odds for this match confirm the overall impression that Charlotte Flair enters the fight as a favorite. She's the more established wrestler, so that's not exactly a surprise. And yet, the bookies obviously believe that Alexa Bliss has a shot, and I can see why.
Charlotte Flair vs. Alexa Bliss Storyline Analysis
Charlotte Flair and Alexa Bliss have met before, but that was before the contender's transformation. WWE decided to change her overall image dramatically and have pushed the supernatural narrative in 2021.
Some fans hate the new Bliss and her possessive doll Lilly, while others love it. It seems like the younger fans approve of that storyline, and the rumors suggest that WWE's selling a lot of merchandise.
At the same time, a lot of wrestling lovers are disappointed with what Bliss has become. Charlotte Flair expressed the same sentiment in the latest promo cut leading to the feud.
There were even rumors that plenty of fans left hen the segment was played this week. Bliss was quick to deny this, and we don't have a confirmation, but her new persona is certainly very divisive.
It's hard to figure out what WWE will do in the future without access to some hard data, but the overall trajectory of 2021 suggests that the promotion will keep trying to push Bliss.
She's yet to win a title after her transformation, and that gives me a good reason to believe we might see a surprise on Sunday.
Charlotte Flair vs. Alexa Bliss Prediction and Pick
The outcome of this match depends on what WWE wants to do with Bliss and her new image. I believe there's a realistic chance for the organization to promote her even further, and a title win would help that a lot.
While that's probably not the most likely outcome, it's plausible enough to try the odds of +200 for the contender. That looks like the best Charlotte Flair vs. Alexa Bliss betting pick to me.
If you want to know more about the upcoming event, you should check my overall WWE Extreme Rules 2021 preview. It features key info about the PPV show and short previews of all matches on the schedule.
I also have a similar Roman Reigns vs. Finn Balor preview that includes a betting pick for the Extreme Rules 2021 main event.
August
Sportsbook of the Month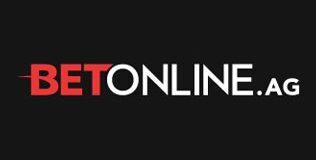 Welcome Bonus
50% up to $1,000