Champions League Qualifiers for Wednesday August 25, 2021 – Predictions and Best Bets

The Champions League qualification ends on Wednesday, August 25, with three super-interesting matchups. The winners of those games will earn the ticket to the group stage of the main tournament, which is the dream of literally every European club.
Knowing how much is at stake, you can expect all six teams to give their utmost, which promises a lot of entertainment for soccer fans. Apart from being entertaining, these matchups provide a good opportunity for bettors to make some money.
If money is on your mind, you're at the right place. I will now try to help you find the best bets for Wednesday's Champions League qualifiers.
Here are my Champions League qualifiers betting predictions and picks for Wednesday, August 25, 2021.
Shakhtar Donetsk to Beat Monaco
The fact that there's no away goal rule anymore in European soccer, means that Monaco just needs one goal to take the battle to extra time. The trouble is, that winning in Ukraine seems like a very difficult job.
It's not just because Shakhtar Donetsk players usually do great on their turf. It's also because Monaco has been in dreadful form, with three straight defeats.
One of those is the 1-0 home defeat to Shakhtar a week ago; the other two happened in the French Ligue 1.
It's been a whole different story when the Ukrainian team is concerned. Shakhtar has lost only one competitive game since April.
Furthermore, this team's been sensational when playing as the home side. This includes the games against much tougher opponents than Monaco. For instance, in the last season's Champions League, Shakhtar beat Real Madrid at home 2-0, as well as drew 0-0 with Borussia Monchengladbach.
Saying that Shakhtar is playing at home isn't completely true – this team's home arena in Donetsk hasn't been in use since 2014 when it was damaged in the War in Donbas.
If Shakhtar wins tonight (or plays a draw), this team will qualify for the Champions League group stage for the fifth consecutive time.
Dinamo Zagreb to Beat Sheriff Tiraspol
Sheriff Tiraspol is very close to making it to the Champions League for the first in the club's 25 years' long history. The champions of Moldavia have a 3-0 advantage from the first leg, so the only thing they need is not to get hammered by Dinamo Zagreb.
The bad news is that the team from the Croatian capital has exactly that in mind. And even worse news for Sheriff, is that Dinamo's players seem talented enough to achieve their plan.
Although they embarrassed themselves in Moldavia, the Croats definitely have the quality on their side. The value of Dinamo's squad is more than ten times higher than Sherriff's.
There are three players on the Dinamo Zagreb roster with a higher value than the entire Sheriff Tiraspol squad. They are Dominik Livakovic (goalie), Luka Ivanusec (attacking midfielder), and Lovro Majer (attacking midfielder).
The biggest problem for Dinamo ahead of Wednesday's game is that several of their key players are out due to injuries. One of the players on the list is Dinamo's captain, Arijan Ademi.
Meanwhile, there seem to be no serious injury concerns in Sheriff's locker room.
Salzburg to Beat Brondby
The odds for Salzburg in the first leg were as short as 1.20. Nevertheless, the Austrian champion still had a rough time trying to beat resilient Brondby.
It was the Danish team that took an early lead in that game. Salzburg needed almost an hour to equalize, then another half hour to grab the win. In fact, the Austrians scored the winning point in the last minute of regular time.
A week later, the two meet on Brondby's turf. Does this mean Salzburg is going to have an even harder time than before? Probably not.
Of the last nine matches played, Brondby has had six draws and three defeats. The draws came from playing a defensive style of soccer. This time, they need to attack.
In the first leg, Brondby players were on the back foot for most of the game. They had the ball in their possession for only 26% of the game. Further, Brondby had only one shot on the target in the entire game – luckily for them, it went in.
As a comparison, Salzburg had ten shots on goal, but only two of those hit the net. This time, it's the Danes who need to attack, which will leave room for Salzburg forwards to create counterattacks.
Best Bets for Wednesday's Champions League Qualifiers
Shakhtar Donetsk to Qualify
1.36
Sheriff Tiraspol to Qualify
1.22
My best bets for Wednesday's Champions League action aren't about who's going to win in 90 minutes.
Instead, my bets are about which teams are going to qualify for the 2021-22 Champions League.
An interesting thing about Champions League qualifiers is that teams don't need to win both legs to advance to the main tournament.
For example, Shakhtar Donetsk just needs to avoid losing to Monaco with more than two goals' difference. Literally the same goes for Salzburg against Brondby.
However, in the case of Dinamo Zagreb, it's almost the opposite. Just beating Sheriff 1-0 or 2-0 will not take the Croats anywhere.
Even a 3-0 victory doesn't mean qualification; in that case, the two teams will play two, 15-minute sets of extra time, potentially followed by a penalty shootout.
Sure, the odds might not seem too attractive. However, with these three bets in a parlay, the odds should be around 1.82.
If that's not good enough for you, maybe go with "over 2.5 goals" in each of those games. The odds on such a parlay should be somewhere in the ballpark of 5.00.
Ready to get in on the action? Head over to the best mobile betting soccer apps to place some bets.
AUGUST
Sportsbook of the Month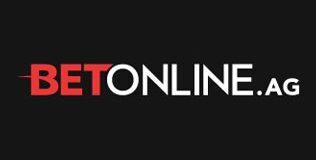 Welcome Bonus
50% up to $1,000
Read Review
Visit Site