Best Champions League Bets and Predictions for September 15 (2021)

Wednesday is the second day of Round 1 of the 2021-22 Champions League. Europe's elite soccer competition returns with another eight interesting matchups, some of which I'll analyze in detail.
Which ones? Those that stand out from the crowd with their betting value. One is the game taking place in the capital of Turkey, where Besiktas welcomes Borussia Dortmund.
Borussia Dortmund to Beat Besiktas
Besiktas has the loudest fans in the world. They once created a noise of 132 decibels while cheering their boys on. Knowing this, you shouldn't be surprised that this team has lost only two games at home since October 2020.
Furthermore, Besiktas won each of the three games they played in the new season of the Turkish domestic league.
Not only is their form superb but all of their key players are fit and roaring to go. No surprise as the clash with Dortmund is going to be Besiktas' first Champions League game in three years.
Another advantage for the Turkish side is the visitors are having some serious injury concerns. In fact, Dortmund will be without at least nine players, including one of their key men, Thorgan Hazard.
All considered, one would think that Besiktas will have a field day on Wednesday, but my recommendation is to back Dortmund. The obvious question is – why?
Because of Erlin Haaland.
Dortmund's most expensive asset (estimated value: ~$155 million) has been an insane run, with 13 goals scored since the beginning of the new soccer campaign. Five of those, he scored for Norway on international duty; the others happened with him wearing the Dortmund jersey.
Last weekend, we saw him destroy one of Dortmund's main foes, Bayer Leverkusen. Haaland scored twice in the game, as well as made one assist, helping his team win 4-2.
The game was played in Leverkusen, in front of about 17,600 fans, some of whom were very hostile to Dortmund's players. In fact, we even saw some of them throwing beer at Haaland after he scored the opener.
If they could handle such a hostile atmosphere in Leverkusen, these guys will not get frightened by the crowd in Istanbul, no matter how much noise they make.
PSG to Beat Club Brugge
It's time for Lionel Messi's Champions League debut as a PSG player. Since his arrival from Barcelona, the GOAT candidate has played only about 25 minutes for his new club.
It happened in the game against Reims in the French Ligue 1. Messi came onto the pitch in the second half, but apart from getting standing ovations even from the opposition fans, he didn't do much.
Straight after that game, Messi went to South America to help Argentina with their efforts to qualify for the 2022 World Cup.
Did he help them? Absolutely, he singlehandedly destroyed Bolivia with a hat-trick last Thursday.
By scoring those, Messi broke the record for the highest number of international goals scored by a South American player, surpassing legendary Pele.
Unfortunately for PSG fans, Messi's trip to South America meant that he had to stay in quarantine for a couple of days upon return. As a result, he had to skip last weekend's clash between PSG and Clermont.
However, he's now ready to start a PSG game for the first time.
Not only is Messi coming back, but so is Neymar, one of his BFFs from their Barça. When two of them were leading Barcelona's offense, this team won their last Champions League title (2015).
Now, Messi and Neymar are reconnected in PSG; does this mean we could see them bringing the trophy to Paris?
It's still a long way to go, but their chance definitely looks good. What looks even better is PSG's chance to start the 2021-22 Champions League with a big win.
Liverpool to Beat AC Milan
Probably the greatest ever final of the Champions League happened when these two teams were involved. Dubbed the Miracle of Istanbul, the Liverpool vs. AC Milan game in 2005 saw the English team winning on penalties after the game ended 3-3, having previously covered a 0-3 deficit.
AC Milan got their revenge two years later in Athens when they beat Liverpool 2-1 for their last Champions League trophy to date.
The two rivals have met only two more times since then, both times in the International Champions Cup. Liverpool won both of those and is favored to win once again.
Although Rossoneri have been in a winning mood lately, with three straight wins in the Italian Serie A, the Reds look like clear favorites.
The fact is that Liverpool has better players than AC Milan, who could beat almost any team in the world. Actually, if the match is played at Liverpool's stadium, they seem capable of beating anyone.
Wednesday's clash against AC Milan is taking place in Liverpool, where there will be more than 50k fans in the stands. Most of them will be rooting for Liverpool.
Other Champions League Predictions for Wednesday
Shakhtar Donetsk to beat Sheriff Tiraspol
Atletico Madrid to beat Porto
Manchester City to beat RB Leipzig
Real Madrid to beat Inter
Ajax and Sporting CP to draw
Shakhtar Donetsk should be able to grab a win from their trip to Moldova. However, Sheriff Tiraspol has made a reputation for itself as a real giant-slayer. For instance, in the qualifiers, we saw them beating Red Star and Dinamo Zagreb.
I also think Atletico Madrid is more than capable of getting a win from the game with Porto. Still, the away team has some really good players on the roster, so betting against them always comes with a lot of risk.
A much safer bet is to back Manchester City to beat RB Leipzig. The only problem with this bet is the odds are way too short.
Then, there's the clash between Real Madrid and Inter Milan. Even though oddsmakers think the hosts will win, I can see Los Blancos surprising everyone. The reason is that Real Madrid's coach Carlo Ancelotti is a much better coach than Inter's Simone Inzaghi.
Finally, in the game between Sporting CP and Ajax, I think we might see a draw. Ajax is a better team, but Sporting will have the fans on their side.
Best Bets for Wednesday's Champions League Games
Borussia Dortmund to beat Besiktas (1.57)
PSG -1.5 against Club Brugge (1.68)
Liverpool to beat AC Milan (1.44)
It's pretty self-explanatory why I went with those three Champions League picks. The odds might not be too attractive, which suggests that bookmakers agree with me.
However, if you put these three bets together into a parlay, you would get the odds of ~3.80.
Like any of my picks or predictions for Wednesday? Place your bets at the top sites for betting on soccer.
August
Sportsbook of the Month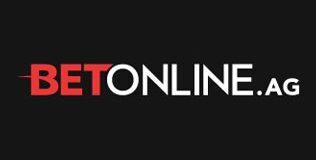 Welcome Bonus
50% up to $1,000