Best Picks for Champions League Games on Wednesday, September 29 (2021)

There are eight Champions League games on the program on Wednesday, September 29. As this is Europe's elite competition, there's no need to point out that all of those should be exciting affairs.
Still, some of those are more interesting than others, especially if you're a bettor. That said, I'll now present you with my top Champions League picks for Wednesday.
Manchester United to Beat Villarreal
Cristiano Ronaldo might be back in Manchester United, but this team isn't playing great. In fact, the Red Devils lost three of their past four games in all competitions. This includes the one against Young Boys in Round 1 of the Champions League.
So, what's going on there? For some, it's CR7 who is to blame. Like former Liverpool defender Jamie Carragher, some pundits believe Ronaldo's arrival may have disrupted the harmony in the locker room.
Others point their fingers at the Man United boss Ole-Gunnar Solskjaer, claiming that he's just not the man who should be in charge of so much talent.
What do I think? I think the Red Devils have been very unlucky lately. Without trying to justify their losses, I do feel the need to mention everything that went wrong for them in those games.
Against Young Boys, Manchester United played with ten men for more than 55 minutes after Aaron Wan-Bissaka got sent off.
The loss to West Ham in the EFL Cup happened because the Red Devils' manager decided not to play his best XI. For example, Cristiano Ronaldo was left out of the squad for that game.
In their third loss of the month – 1-0 to Aston Villa at home – we saw United making 28 goal attempts and keeping the ball in their possession for almost 60% of the game. The Red Devils even had a penalty, but Bruno Fernandes missed it.
The good news for their fans is that this team is made up of true professionals who know how to get back on their feet.
Winning the game against Villarreal is a must, not only for points but also for boosting their confidence. Luckily for them, they will have 73,000 roaring fans at Old Trafford to support them on Wednesday.
Atalanta to Beat Young Boys
Young Boys is one of the oldest soccer clubs in the world, with 1898 being its founding year. Atalanta, the team they're playing on Wednesday, was founded nine years later.
Even though these clubs have been around for so long, they've never met before. The reason for this is that Atalanta hasn't been a regular in continental competitions.
In fact, in the 20th century, Atalanta played in Europe only three times, none of which saw this team taking part in the continent's elite club competition.
The season 2019-20 was the first time when Atalanta qualified for the UEFA Champions League. The same happened a year later, and now La Dea is playing its third straight Champions League.
This team started its 2021-22 campaign with a 2-2 draw with Villarreal in Spain. This time, however, oddsmakers expect them to win.
The odds of 1.45 suggest Atalanta is going to have a field day on Wednesday, but I think we're going to see a very interesting game. The reason is that both teams play attacking-minded soccer, with plenty of goals in each game.
Bayern Munich to Beat Dynamo Kyiv
Since Julian Nagelsmann took over at Bayern Munich, this team has been without a single defeat. Actually, it's even more impressive that that – the German champion is on a winning streak of eight games.
Furthermore, Bayern's score record in those eight games is 40-5. This means that they've been scoring five goals per game on average while conceding an average of 0.625.
Still not impressed? You should also know that Bayern's opponents in those games were some real heavyweights. Among the teams they've humiliated over the last two months are:
Borussia Dortmund (3-1)
Hertha Berlin (5-0)
RB Leipzig (4-1)
Barcelona (3-0)
Now that you know all these facts about Bayern, is it really necessary to discuss Dynamo Kyiv?
If you think it is, let me tell you that this team is just a level below Bayern in terms of player quality.
The Ukrainian champion isn't a bad team, as they showed in Round 1 against Benfica, which finished 0-0. However, Dynamo's players just aren't as good as those playing for Bayern.
Evidence of this is that the total value of Dinamo's squad is estimated to be $155.5 million. The value of Bayern players is more than six times higher (~$996 million).
Other Champions League Picks for Wednesday
Malmo to Beat Zenit
Benfica and Barcelona to Draw
Chelsea to beat Juventus
Lille to Beat Salzburg
Wolfsburg and Sevilla to Draw
These are all sleeper picks, but I haven't based my predictions on feeling. Instead, there's a reasonable explanation behind all of those.
For starters, I think Zenit players aren't better than those playing for Malmo. In fact, the only advantage the Russian team has is that the game is played in St. Petersburg.
However, history teaches us that the Swedes love playing on the road. Just remember how they beat Rangers in Glasgow in the qualifiers.
The reason why I don't think Barcelona will win against Benfica is that the Spanish team has serious injury problems. Plus, Benfica is great when playing at Portugal's largest stadium, Estadio da Luz, where they have been undefeated since April.
The Benfica vs. Barcelona game is played at Estadio da Luz, a 64,642-seater, which was voted the most beautiful sports venue in Europe by the readers of French newspaper L'Équipe.
Another pick that might surprise you is Chelsea. Even though Juve is strong when playing home, you mustn't forget that Chelsea is the reigning champion of Europe.
It's pretty much the same case when it comes to Lille. Salzburg might be impressive at home, but Lille is the champion of France, with some superb players on the roster.
Finally, in the game between Wolfsburg and Sevilla, I see a draw happening. Although the Spanish team is slightly better when player quality is concerned, the German side has been playing decent soccer recently.
Best Picks for Wednesday's Champions League Action
Atalanta vs. Young Boys – Over 2.5 Goals
1.50
Bayern Munich -1.5 Against Dynamo Kyiv
1.30
Manchester United to Beat Villarreal
1.45
There you have it – my top Champions League for Wednesday, September 29. They all seem pretty certain to win, which is the reason why the odds might not be too attractive.
However, you can make them attractive by putting all three bets into a parlay. This way, you'd get the odds of 2.82. that's a $180 profit on a $100 bet.
AUGUST
Sportsbook of the Month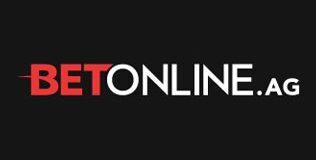 Welcome Bonus
50% up to $1,000
Read Review
Visit Site