Picks and Predictions for CFL Games in Week 9

It's time to get our weekly CFL predictions in, as we enter Week 9 of the 2022 season. The Saskatchewan Roughriders will be on a bye this week, while the rest of the league tries to improve their record.
No one is close to the Winnipeg Blue Bombers right now, which has been a common theme in the last couple of years or so. They are a perfect 8-0 and will be taking on the 2-5 Montreal Alouettes this week.
We will be making our CFL picks for the week in addition to our best bets to place. Let's get right into it by looking at the CFL odds on the top sites below:
How We Rate

Safety & Security
You should be able to gamble online without fear. So we only recommend licensed sites that use the latest security and encryption techniques.

Bonuses
Maximize your bankroll with fantastic bonuses. Our recommended sites offer valuable bonuses with fair terms and conditions, including manageable wagering requirements.

Games & Betting
The best sites have the best wagering options. That's why you will find extensive games and betting opportunities on our recommended sites.

Banking
Getting your money to and from your account shouldn't be a hassle. We only recommend sites with a variety of convenient banking methods, including cryptocurrency and e-wallets.
CFL Odds for Week 9
Winnipeg Blue Bombers -6 (-105) vs. Montreal Alouettes +6 (-115), O/U 47
Calgary Stampeders -6 (-110) vs. Ottawa Redblacks +6 (-110), O/U 50
Hamilton Tiger-Cats +2 (-110) vs. Toronto Argonauts -2 (-110), O/U 45
Edmonton Elks +11.5 (-110) vs. B.C Lions -11.5 (-110), O/U 50
Here are the CFL betting odds for Week 9 via BetOnline.
As I said, the Blue Bombers have continued their dominance on the CFL and have yet to lose a game this season. This week they are matched up with Montreal, who's 2-5 record is not very impressive.
This is the first matchup of the season for these two teams, with their second coming in Week 10 as well. Winnipeg's 6-point spread seems fitting considering how good they've been and how unimpressive Montreal has been.
It's a two-tiered world in the #CFL currently, but lots happening in the midfield!

📊: https://t.co/p48gdg1el0 pic.twitter.com/EiOhQKpaLq

— CFL (@CFL) August 2, 2022
The Stampeders know exactly what it's like to lose two straight games to Winnipeg. That's exactly what has happened in their last two games with a bye in between. They will be relieved to play an easier opponent this week in the Redblacks, who got their first win of the season last week.
The next games CFL odds favor the Toronto Argonauts over the Hamilton Tiger-Cats, but it's the smallest spread at just 2 points. That should mean that it could go either way and these teams are evenly matched up.
The team with the most favored CFL betting odds for this week is the B.C Lions by far. They are favored by a whopping 11.5 points over the Edmonton Elks, who they demolished in Week 1 by 44 points.
BetOnline is offering a 50% welcome bonus (up to $1,000) just by joining their site. Be sure to create an account over there if you plan on betting on the CFL this week or for the rest of the 2022 season.
Week 9 CFL Predictions for Who Wins
Winnipeg Blue Bombers Over Montreal Alouettes
Calgary Stampeders Over Ottawa Redblacks
Toronto Argonauts Over Hamilton Tiger-Cats
B.C Lions Over Edmonton Elks
Here are our CFL predictions for who wins each game this week.
Winnipeg is a good bet to win just about any game this year. The fact that they've made it this far without a loss is a perfect example of that. It's tough to say exactly who will be the first team to beat them, or if they will even lose a game this season.
That said, Montreal is not a fearsome opponent to the Blue Bombers. The only chance Montreal would have of winning would be if the Blue Bombers wildly underestimated them or some other extremely unlucky event to occur.
Our Week 9 CFL picks continue with the Stampeders beating the Redblacks. Calgary was sitting pretty at 4-0 a couple of weeks ago, but two straight losses against Winnipeg has brought them down to Earth.
Winnipeg stay perfect after a back and forth affair!#CFLGameday | @Wpg_BlueBombers @calstampeders pic.twitter.com/FIl6WDOJcf

— CFL (@CFL) July 31, 2022
Ottawa got their first win of the season against Toronto last week, but a 1-6 record isn't something to brag about. Since Calgary is a solid team and are desperate to get into the win column, they should be able to take full advantage of the lowly Redblacks.
Making CFL predictions for Toronto vs. Hamilton is going to be tough this week considering how evenly matched they are. If you feel strongly about one over another, feel free to make them your own CFL pick for Week 9.
As for our expert CFL picks, we will be backing Toronto. An embarrassing loss to Ottawa should motivate them to do better this week and they have home-field advantage.
Our free CFL picks for Week 9 will also be the B.C Lions over the Edmonton Elks. You shouldn't need too much convincing here considering the Lions 44-point the last time they played the Elks. I don't think another 44-point win is in store, but I also don't think Edmonton can win this one.
Best CFL Betting Picks for Week 9 (2022)
Winnipeg Blue Bombers -6
-105
Calgary Stampeders -6
-110
Toronto vs. Hamilton Over 45
-110
Edmonton vs. B.C Over 50
-115
These are our top CFL betting picks for all of the 4 games in Week 9.
I was expecting Winnipeg's spread to be a bit closer to 10 than 5, so I'll take them -6 this week. An undefeated season is unlikely, but Montreal being the team to beat them first seems even more unlikely.
Most of Winnipeg's wins this season have been by more than 6 points as well. 6 of their 8 wins (75%) this year have been by 6 or more.
I don't think Ottawa is going to win many games this year, while Calgary could be one of the top competitors. Calgary's two straight losses against Winnipeg should motivate them enough to beat an easier opponent in Ottawa by 6 or more.
Our Week 9 CFL predictions did go with Toronto, but the over might be a better bet in that game. Neither of these teams have menacing defenses, so both teams should have a good amount of scoring opportunities.
The last of our CFL picks for this week is the over in the last game as well. 50 is a high total, but B.C scored 59 points themselves the last time they played Edmonton. I'm expecting another 35-50 points from them this week, while Edmonton can score 15-20 to cover the rest.
To make your own CFL predictions for Week 9, head over to the best football betting sites.
August
Sportsbook of the Month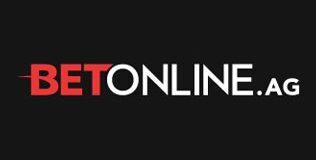 Welcome Bonus
50% up to $1,000