Picks and Predictions for CFL Games in Week 7

We are getting closer to the halfway point of the 2022 CFL season. Each team will try and improve their record this week, except for the Stampeders who are on a bye. Even though it's not quite past the middle of the season, each game is going to be very important this week.
Half of the games this week are going to be divisional matchups, while the other half will still have importance.
The Winnipeg Blue Bombers reign supreme yet again, as they head into their Week 7 matchup with the Elks with a perfect 6-0 record. They've had the CFL crown for a while now, as the other teams will be trying to dethrone them in 2022.
Will our CFL predictions include them extending their undefeated streak? First, let's take a look at the CFL odds for Week 7 to see who's favored to win.
CFL Odds for Week 7 (2022)
Montreal Alouettes (-145) vs. Ottawa Redblacks (+125), O/U 47.5
Hamilton Tiger-Cats (+285) vs. B.C Lions (-355), O/U 52.5
Winnipeg Blue Bombers (-315) vs. Edmonton Elks (+265), O/U 48
Toronto Argonauts (+130) vs. Saskatchewan Roughriders (-150), O/U 47
Here are the CFL betting odds for Week 7 that you can find on BetOnline.
Starting off with the first game of the week, we have the 1-4 Montreal Alouettes up against the 0-5 Ottawa Redblacks. Ottawa has yet to get their first win of the 2022 season, while Montreal hasn't been exactly great this year either.
The CFL odds have the Alouettes to win this one and favor them by a 2.5-point spread as well. It should be close, but the Alouettes should have the edge on the road.
Week 7 comin' in hot!

Which matchup are you locked in for? 😯

👉 https://t.co/z6F76p1vON#CFL pic.twitter.com/CzbibczBC2

— CFL (@CFL) July 20, 2022
Next, we have the team that's the heaviest favorite for Week 7's CFL odds. That would be the B.C Lions, who are projected to beat the Hamilton Tiger-Cats by a wide margin.
The Lions (-355) CFL betting odds for Week 7 are the furthest in negative territory. Their spread also comes out to a whopping 8-point difference in their favor.
The Winnipeg Blue Bombers are the next most favored team in Week 7's CFL odds. Their (-315) odds come out to a 7-point spread in their favor against the Edmonton Elks.
As we mentioned, Winnipeg is undefeated this year and has dominated the CFL in the last few years. Edmonton is 2-4 coming into this game, so they are going to have a lot on their plate.
The next game is projected to be much closer between the Toronto Argonauts and the Saskatchewan Roughriders. Saskatchewan is the slight favorite at a 3-point spread.
You can find these odds on the best football betting sites below:
How We Rate

Safety & Security
You should be able to gamble online without fear. So we only recommend licensed sites that use the latest security and encryption techniques.

Bonuses
Maximize your bankroll with fantastic bonuses. Our recommended sites offer valuable bonuses with fair terms and conditions, including manageable wagering requirements.

Games & Betting
The best sites have the best wagering options. That's why you will find extensive games and betting opportunities on our recommended sites.

Banking
Getting your money to and from your account shouldn't be a hassle. We only recommend sites with a variety of convenient banking methods, including cryptocurrency and e-wallets.
CFL Predictions for Who Wins Each Game
Montreal Alouettes Over Ottawa Redblacks
B.C Lions Over Hamilton Tiger-Cats
Winnipeg Blue Bombers Over Edmonton Elks
Toronto Argonauts Over Saskatchewan Roughriders
Here are my free CFL picks for this week's games. The first of my CFL predictions for Week 7 is going to be the Montreal Alouettes beating the Ottawa Redblacks.
The Alouettes had a 13-point lead heading into the 4th quarter against the Elks and blew the lead last week. Considering that it was a very winnable game that they ended up losing, they should have some extra motivation to win this week.
Montreal's schedule has been on the tougher side this year as well, which means their 1-4 record could look a bit different if they faced easier opponents. They get to face an easier opponent in Ottawa this week, so they'll be looking to capitalize.
Even though the Lions are in 4th in the West Division right now, they've been one of the league's best teams. They are 3-1 and have the league-leading point differential at a whopping +67. B.C is only in 4th because they've already had two byes this year, one of which was last week.
They should be fresh and ready to roll over the Tiger-Cats, who are 1-4 on the year and barely squeezed by the Redblacks last week (25-23).
Winnipeg is off to another incredible start this year and will look to keep rolling this week. Calgary was the only other undefeated CFL team until the Blue Bombers beat them by 7 in Week 6. For our CFL predictions, it would be hard to say if the 2-4 Elks will be the first team to beat Winnipeg this year.
We will also be going with Toronto for the last of our Week 7 CFL picks. They are fresh off a win against the Roughriders, while Saskatchewan is dealing with a COVID-19 outbreak. It won't be easy, but they just proved that they can beat the Roughriders.
Best CFL Betting Picks for Week 7 of the 2022 Season
Montreal Alouettes -2.5
-115
Winnipeg Blue Bombers -7
-115
Here are my top CFL predictions for this week's action. It will be an interesting week, so hopefully our CFL betting picks come out on top.
First up is the Montreal Alouettes' spread of -2.5 points. Like I said, if it wasn't for a huge 13-point 4th quarter comeback by the Elks last week, they would be 2-3 right now. That should fuel them to get a win this week over an inferior opponent like the Redblacks.
Ottawa has one of the worst point differentials in the league right now at -29. Montreal hasn't been perfect, but their -2 mark is much better than the Redbacks. Considering it's only a 2.5-point spread for this one, the Alouettes make for a great CFL pick for this week.
Howdy, @GoElks 📈

Behold the newest #CFL Power Rankings: https://t.co/W1UXHs25PH pic.twitter.com/8unQDwOtst

— CFL (@CFL) July 18, 2022
B.C's only loss this season has been to the mighty Blue Bombers. Their 3 games have all been wins and have been by 44, 41, and 3 points. 2 of their 3 wins have been by enormous margins, so there's a chance they add to that list this week against the lowly Tiger-Cats.
Winnipeg should be able to keep rolling this week against the Elks. They've outscored their opponents by 52 this year, while Edmonton has been outscored by 99 points. Edmonton's defense has been abysmal this year, so the Blue Bombers should be able to pull through for our expert CFL picks.
Saskatchewan is facing some off-the-field issues right now, so they could be unprepared for Week 7. Toronto just beat them last week and their +3-point spread makes for a great CFL betting pick for this week.
Visit BetOnline to place your CFL picks for Week 7.
August
Sportsbook of the Month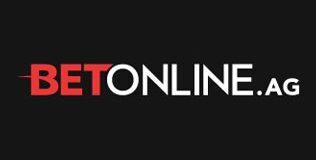 Welcome Bonus
50% up to $1,000