Play-In Tournament Pick for Cleveland Cavaliers vs. Brooklyn Nets (2022)

We have finally reached the end of the NBA regular season. It has been a long journey full of ups and downs for teams, bettors, and fans alike.
The NBA play-in tournament is set to have its first batch of games this Tuesday, starting with the No. 8 seed Cleveland Cavaliers set to take on the No. 7 seed Brooklyn Nets. Both of these teams have had moments this year where they look like serious competitors and others where they struggle badly.
That's why they weren't able to solidify higher seeds, but their season isn't over just yet. Whichever team can put their struggles behind them the best will earn their spot in the official first round against the Boston Celtics.
Let's check out the odds and matchup preview for the first NBA playoff game of the 2021-22 season on the top NBA betting sites.
Odds for Cavaliers vs. Nets Play-In Game
Cleveland Cavaliers +9.5
-110
Before we get into our NBA game prediction for the Cavaliers vs. Nets play-in tournament game, let's make sure we take a good look at the odds first. For starters, the Nets will be pretty substantial favorites to win this game.
Their moneyline offers little value at (-480), meaning you need to bet $480 just to win $100. The Nets spread is also a bit steep as well, needing to win by double digits in order to cover.
The Cavaliers have cooled off since being a very underrated team for a good portion of the season. A big reason why they have taken a step back is because of injuries. They can still manage to pull off an upset here, but the odds are against them in a major way.
People tend to hit the over on basically any big time game and I'm expecting the same here. With that being said, the under is just slightly more favored to hit here than the over. It will be an interesting game and the point total can get tricky here.
You can find these great odds on Bovada. If you are looking for a site to join for all your sports betting needs and more, Bovada should be one of your top candidates.
Cavaliers vs. Nets Matchup Preview
Next we should break this game down a bit more before we make our official picks. It would have been nice to see both of these teams at full strength, as there will be several key players not playing in this game.
That can end up being the difference after all. You need any sort of advantage in the NBA and other major professional sports to win and health is probably the biggest one. It was great to see the Milwaukee Bucks win the 2020-21 NBA Finals, but who knows what would have happened if countless stars weren't ruled out.
At the end of the day, "what if's?" aren't going to seal the deal. Whichever team that puts on the better all around performance will get their chance to make their run through the playoffs.
Cleveland's Key to Winning
The Cavs have a very tough challenge starting in the play-in tournament and it is not going to get any better from here. If they win, they will take on the mighty Boston Celtics who are looking great this year.
If they lose, they still have to face the winner of the Atlanta Hawks and Charlotte Hornets in another play-in game. Either way, the Cavs are going to have a very tough road ahead.
With that being said, the key for the Cavaliers to winning this game would be to play fast with great defense.
There are few teams in the NBA that can keep the pace consistently with the Brooklyn Nets. Kevin Durant and Kyrie Irving are both among the NBA's best players ever for a reason. They can both put up 40 points in this game and it probably wouldn't surprise a lot of people.
Cleveland must play absolutely lights out on defense, rebound the ball well, and make sure you try and get fast and easy buckets in transition. Basically they have to do everything at a very high level in order to have a chance to win this game.
Brooklyn's Key to Winning
The Nets key to winning is much simpler. They should have the upper hand in this game by a good margin and should win if they don't make any major mistakes.
So that'll be my key for the Nets to win this game. Minimize mistakes and let Irving and Durant lead you to the win.
Irving knows all about playing playoff basketball for the Cavs and will look to put on a great performance against his old team. Durant has been incredible for yet another season and will be playing a major role in this game as well.
They both should be in for big games and actually just beat the Cavs on Friday (April 8th) by 11 points. Repeating that performance could be very possible here and put the Nets in the first round.
Cavs vs. Nets Same Game Parlay
Kevin Durant to Score Over 32.5 Points
-108
Kevin Durant to Hit Over 2.5 Threes
-143
Andre Drummond to Record Over 11.5 Rebounds
-115
Darius Garland to Hit Over 2.5 Threes
-124
For my same game parlay, I have 4 picks that combine for (+525) odds on Bovada. That means a $50 bet on these odds would get back a nice $312.50 if all legs win. Combined picks are always a bit harder, but they are a lot more fun to build and the payouts are always amazing.
I have Kevin Durant set up for a big game in this one, scoring 33 or more points and hitting 3 or more threes. Durant tends to kick it up a notch in the playoffs and shoots the ball more than usual.
Durant averaged 34.3 points and 2.8 threes per game in the 2020-21 playoffs, so I'm expecting a similar line in this one. He scored 36 points with 4 threes in their last game on Friday, so he's very capable of doing it again.
36 points for @KDTrey5 as the @BrooklynNets take control of the East's 7th seed! pic.twitter.com/whWHxoxJ73

— NBA (@NBA) April 9, 2022
Garland has a solid chance of hitting a couple threes as well in this game. He made 3 of his 6 attempts from long range against the Nets last time. Caris LeVert has been taking up more ball handling responsibility lately, allowing Garland to be more of a scorer.
Andre Drummond should be in for good minutes in this game because the Cavs have a lot of size. He's a rebounding machine when he gets his minutes and was able to get 12 in his last game against the Cavs as well.
Pick and Prediction for the Cavs vs. Nets Play-In Game
Pick
Cleveland Cavaliers +9.5
Finally, that brings us to my official prediction for this game. I fully expect the Nets to win this game, but their record against the spread this year has not been impressive this year. Cleveland on the other hand has been way better ATS.
Brooklyn overall is 32-48-2 ATS this year, which is second worst in the NBA. They drop to just 9-31-1 in home games, which is the worst in the league.
They're a solid team and they're season hasn't gone according to plan, but the overall spread numbers have been terrible. Cleveland's 42-36-4 record ATS overall ranks 9th best in the NBA. With this being such an important game for both teams, I think it ends up coming down to the last couple possessions.
The Nets should be able to pull out the win, but a double digit victory seems like a hard thing to rely on.
Check out our NBA Play-In Tournament preview for more on this game and the others.
September
Sportsbook of the Month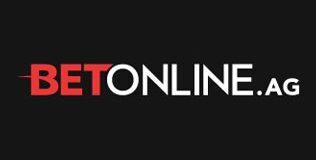 Welcome Bonus
50% up to $1,000