Tampa Bay Buccaneers vs. New England Patriots Special Prop Bets – NFL, Week 4

The storylines are aplenty for this Sunday night matchup between the Tampa Bay Buccaneers and New England Patriots. Tom Brady will return to Foxboro for the first time since leaving the Patriots in the 2020 offseason.
To add to the excitement, Brady is also 68 yards away from breaking Drew Brees' record for most career passing yards.
Rob Gronkowski will also make his return to Foxboro after spending nine seasons with the Patriots.
Because this is such a highly anticipated game, MyBookie has released a few special prop bets that you wouldn't see with an ordinary game.
What are those bets, and which side will win out? Let's check them out.
Tom Brady and Bill Belichick Shake Hands or Hug
Yes – On the Field After the Game?
-400
No – On the Field After the Game?
+250
Together, Tom Brady and Bill Belichick helped build one of the greatest dynasties in NFL history.
From 2001-2019, the New England Patriots won six Super Bowls. Brady won four Super Bowl MVPs, as well as three regular-season MVPs.
In addition to the Super Bowls, Belichick won coach of the year three times.
When Brady left New England for the Tampa Bay Buccaneers, everyone wondered who would do better on their own. While that debate still rages on, I think it's fair to say that neither of them would've had as much success without the other.
They've had their disagreements over the years, but it's clear that the two have a ton of mutual respect. I mean, you could argue that each is the GOAT in their respective position.
Leading up to the game, Belichick had this to say about Brady.
"Tom's had an unbelievable career. There's not enough superlatives and adjectives to compliment him on everything he's achieved and continues to achieve, so yeah. It's unbelievably impressive."
Brady made headlines last season for not shaking hands with Nick Foles and Jared Goff following losses to the Chicago Bears and Los Angeles Rams.
However, those were different circumstances, and I fully expect Brady to search for Belichick after the game to show his admiration and respect.
Rob Gronkowski and Bill Belichick Shake Hands or Hug
Yes – On the Field After the Game?
-200
No – On the Field After the Game?
+140
With all the hype surrounding the reunion between Tom Brady and Bill Belichick, people are overlooking the fact that Rob Gronkowski will make his return to Foxboro.
Gronkowski made the All-Pro First-Team four times in his New England Patriots tenure. He won three Super Bowls with the team, but he did not play in the 2017 Super Bowl.
There's no doubt he is one of the greatest players in franchise history. But is there some bad blood between Gronkowski and Belichick?
We know the Patriots attempted to trade Gronkowski to the Detroit Lions in 2018. Gronkowski told the team that he would immediately retire if the Patriots went forward with the move. Considering they were going to net a first and second-round pick, New England couldn't have been too happy about it not going through.
However, that was a while ago, and I can't imagine it bothers Belichick enough to avoid Gronkowski after the game.
With this bet, I'm actually going to take some value and bet on a postgame handshake or hug not happening. Why? Because I believe the pair will meet on the field ahead of the game.
All the attention will be on Brady and Belichick, so it makes sense for Gronkowski to meet up with Belichick ahead of time.
Not to mention, Gronkowski may not even play as he recovers from a rib injury.
Who Will Throw a Touchdown Pass First?
Now that we've seen the reunion prop bets, it's time to focus on the game action.
The New England Patriots tried out Cam Newton as their quarterback last season, but they are now moving forward with Mac Jones as their quarterback of the future. Early in the season, Jones has shown some promise.
Check out his numbers through three games.
5 completion percentage
737 yards
2 touchdowns
Surprisingly, Jones' stats are much better in games the Patriots lost this season.
Tom Brady is off to an MVP-caliber start. His 10 passing touchdowns lead the league, and he has the Tampa Bay Buccaneers offense performing at an elite level.
It certainly doesn't hurt that Brady has Mike Evans, Chris Godwin, and Rob Gronkowski to throw to. Meanwhile, Jones' top options are Jakobi Meyers and Kendrick Bourne.
This probably isn't much of a surprise, but I'm going with Brady for this prop bet.
Tampa Bay has a much better offense, and the likelihood they'll score first is much greater than New England. Even once they're in the red zone, the Patriots would prefer to keep it on the ground with Damien Harris.
Plus, you know Brady wants to make an early mark against his former team.
Who Will Throw an Interception Pass First?
We're sticking with the quarterbacks for this one.
Coming into last week's game, Mac Jones had not thrown an interception. Well, that all changed when the New Orleans Saints secondary picked him off three times. The Saints do have an elite defense, but three interceptions aren't good in any situation.
Tom Brady threw a pair of interceptions in the season opener, but he has not thrown any since.
For this prop, you have to look at more than past interception numbers. You also have to check out the opposing defenses.
As good as the Buccaneers are, their pass defense has been terrible this season. Check out where they rank among the worst in the league.
Baltimore Ravens: 314.7 yards (30th)
Dallas Cowboys: 331.7 yards (31st)
Tampa Bay Buccaneers: 338.3 (32nd)
On the other side, the Patriots' pass defense has allowed 159.7 yards per game. That ranks second in the league. They also rank third in the NFL in interceptions.
I know Brady is the better quarterback, but I think he throws the first interception. Tampa Bay will pass more than New England, and a tough pass defense could force Brady into a mistake.
After all, they do say never bet against Tom Brady.
Betting Advice for the Buccaneers vs. Patriots Matchup
This matchup steals all the storylines because of Tom Brady's return to Foxboro. However, the game itself has potential to be exciting.
Mac Jones can make a statement if he takes down the defending Super Bowl Champs. It won't be easy as the Patriots come into this game as (+7.0) point underdogs.
If you'd like to bet on more Week 4 matchups, check out the following articles.
AUGUST
Sportsbook of the Month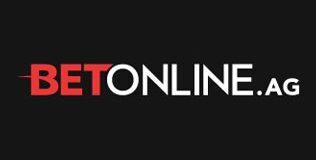 Welcome Bonus
50% up to $1,000
Read Review
Visit Site