Brooklyn Nets vs. Boston Celtics – NBA, May 28, 2021

Game three of this first-round series heads to Boston with the Celtics, hoping the change of venue will change their fortunes as they trail 2-0. You feel a loss here would put an end to their playoff hopes, and therefore all of the pressure will be on them tonight.
Game one was a very cautious affair, and it felt like two heavyweight boxers feeling each other out without actually trying to strike a blow. The Nets started the game slowly, and you felt they were on the ropes at halftime and there for the taking. However, the Celtics didn't press on in the second half and eventually lost by 11.
The win seemed to give the Nets the confidence to open up in game two, and that's precisely what they did. They led by 24 at halftime and never looked back on their way to a comprehensive 22-point victory. This was primarily thanks to Joe Harris, who has shown the Nets are much more than a three-man team.
The Nets have now beaten the Celtics on the last six occasions, so a comeback does look unlikely, especially given two of those wins were in Boston and both by large margins (24 and 28). The Nets have averaged six more points per game than the Celtics over their previous ten matchups.
Nets vs. Celtics Game Three Odds
Although the Nets have dominated the series so far, I feel the lead given here is slightly on the bigger side, especially given the Celtics are likely to be buoyed by the fact they are returning to Boston. Plus, the Nets don't have a great record away to Eastern Conference teams as they have lost two-thirds of their 21 games against the spread.
The points total looks smack where I thought it would be and could be hard to take on either way.
Nets News
The Nets look unstoppable right now, which is why they are many people's favorites to win the NBA Championship this season. They have won their last seven in a row, and the closest any team has got to them during that run is Denver, who lost by six. The last team to defeat them was the Mavericks at the beginning of May.
Dallas made it a scrappy game that night, and they threw the Nets off their game plan. The Celtics have tried to match Brooklyn in the basketball stakes, but it hasn't worked to date, so perhaps they could try a different tactic tonight.
Although Brooklyn has won their previous two games on the road, their form has been far from impressive on their travels and certainly offers the Celtics some hope of getting back in this tie. The Nets have only twice won back-to-back games on the road since the middle of March, and they haven't gone on to make it three in a row during that timeframe either.
Here are the latest betting trends for Brooklyn:
They have their previous seven games in a row against the spread.
Brooklyn has beaten the Celtics in all of their last five encounters against the spread.
Four of their previous five matches on the road have gone under the betting total.
The Nets have only won on two of their last ten visits to Boston.
They have won their previous five games in a row against the spread when meeting an Eastern Conference opponent.
Only one of their last five matches against teams based in the Atlantic Division has failed to go under the points total.
The Nets have a tremendous attack driven by the highest field goal percentage in the league this season. This is backed up by the second-best figures from deep, which makes for a deadly combination. They even have a 92% success rate from the free-throw line in this series which means the Celtics have to stay disciplined to stand any chance of winning. With that said, they won't want to get bullied by the Nets, who have taken an aggressive approach in this series themselves.
But it's not all about their shooting abilities. They work the ball around the court splendidly well, which helps to create all these scoring opportunities. This has carried over into the playoffs, showing they can do it when the pressure is on.
The one criticism of their offense would be their offensive rebounding, but given how accurate at shooting they usually are, this hasn't become a problem. However, if they have an off night, combined with their low steals average, it can mean they spend periods of the game without the ball. With that said, they have improved their offensive rebounding in the playoffs. They have also increased the number of defensive rebounds they have made, so you feel a conscious decision to improve their rebounding has been made by the coaching staff.
Their defense, however, has left a lot to be desired and has been their biggest downfall as they have conceded on average 113-points per game.
This is despite them covering in and around the basket relatively well as they have held their opponents to an average field goal success rate of 45%.
Perhaps the biggest reason they have struggled away from home has been their defense has been even worse on their travels, conceding an extra three points per game on average. This makes them one of the worst defensive units on the road in the NBA.
Brooklyn has two absentees tonight in the form of Green and Dinwiddie.
Celtics Comments
There is no doubt the Celtics are struggling, and they come into the playoffs in arguably the worst form of any team. They have only picked up two victories from their last nine matches, and as their attack has failed during most of those games, there is little sign of a revival. In four of those defeats, they were unable to reach 100-points, and therefore you feel they have to throw caution to the wind tonight.
After losing three on the bounce at home, they picked up a much-needed win against the Wizards, which will have hopefully given them a slight confidence boost. What did the Celtics do that night that they hadn't in their previous three home games? Well, Tatum scored a massive 50-points on his own, as he led the Celtics to victory. Therefore, it seems they need one of their stars to have a standout game.
Here are the latest betting trends for Boston:
Boston is 5-11 in their previous 16 matches against the spread.
Five of their last six games have gone under the betting total.
Only one of their previous five matches against the Nets has failed to go under the points total.
The total has gone over in six of their last seven home games.
They have only won one of their previous eight matches against teams from the east coast.
The Celtics have lost seven of their last eight games against teams based in the Atlantic Division.
Boston is 4-12 in their previous 16 matches in May against the spread.
The Celtics have a sub-standard offense that has failed from the field goal range throughout the season, and this has deteriorated in the playoffs. However, they have enjoyed some success from deep, which you feel has to happen tonight if they want to claim the victory.
Their offense has performed slightly better at home, having averaged a couple more points per game. Given their offensive rebounding has improved in this series, this does provide them with a glimmer of hope. Plus does the fact they have made more blocks per game on average in the playoffs. Robert Williams has been the unsung hero in this department, and if he can get more minutes on the court, it can only be a good thing for the Celtics.
Boston's defense has been decent without being remarkable. However, they have struggled with their defensive rebounding in the playoffs, and this will certainly need to improve as they can't be giving the sharp-shooting Nets a second chance.
They have been very disciplined in this series which has been a good thing given how well the Nets have shot from the free-throw line.
The three main stars for the Celtics are all carrying injuries which doesn't bode well for them. Brown is out with a wrist injury; Walker is listed as questionable as he currently has a knee injury, but they are hopeful that Tatum will start following a recent problem with his eye.
Game Three Pick for Nets vs. Celtics
Given how bad the Celtics have been recently and their star players are all carrying injuries, I'm struggling to see a way back for them. There is no doubt they will be lifted returning to Boston, but you feel the Nets are going through the motions and haven't had to play their best basketball regularly to get in front in this series.
However, given how bad both teams have performed against the spread recently, I can't be confident backing either team with or without the handicap. If we disregard the Celtics home games for a minute, many of both teams' games have gone under the points total recently. I believe a low-scoring game would suit the Celtics tonight, as they have to take a different approach and try to unsettle Brooklyn this evening.
My pick will be under the points total this evening.
AUGUST
Sportsbook of the Month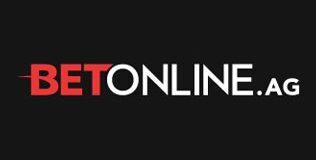 Welcome Bonus
50% up to $1,000
Read Review
Visit Site