Best Sleeper Picks For the 2020 Breeders' Cup Classic

Some of the greatest horse racing talent in the world gets together this weekend, as the 2020 Breeders' Cup Classic caps a glorious weekend of horse racing.
Massive names in the sport are highlighted for the 2020 Breeders' Cup Classic, with Tiz the Law, Improbable, and Authentic leading the charge.
Authentic is obviously an interesting contender after winning the Kentucky Derby this year, while Tiz the Law took home the 2020 Belmont Stakes.
There is no shortage in this group when it comes to horse pedigree and training, but most would agree the winner of this year's race is coming from the top when you look at the latest 2020 Breeders' Cup Classic odds.
Is that really the way you should bet, though?
I mean, probably. The odds are fluctuating a bit but at the time of writing Improbable is the +250 favorite, while Tiz the Law is right behind at +300. Authentic is really nicely priced at +650.
The question is – as sweet as the value already looks among the top contenders – can we get even more value by eyeing some 2020 Breeders' Cup Classic sleepers?
It's at least worth a look. With that, join me as I break down some top value bets for this year's race.
Tom's d'Etat (+600)
There's only so many horses we can bet on when it comes to the 2020 Breeders' Cup Classic, so even being tied for the fourth-best odds can just about qualify as a sleeper.
It's possible Tom's d'Etat gets a bit overlooked here. Not only does he share the same odds as Authentic, but this 7-year old colt is the oldest contender in this race.
Age is just a number, though. I think.
Tom's d'Etat did finish third in his last race, but had been on quite the tear before that. His trainer notes his fantastic form, among other things here.
That run included four consecutive wins, with his most recent victories leaving Improbable and By My Standards in his dust.
By My Standards (+1200)
Given the size of this field, there's only so many sleeper picks to fall in love with.
Even so, one of them is absolutely By My Standards, who enters with jockey Gabriel Suarez, and has an eye on a top-two finish for the seventh straight try. He's also entering this loaded race in peak condition.
By My Standards won his last race, and only finished second to Improbable and Tom's d'Etat over his last six runs. The other competition he's faced isn't out of this world, but the dominance and ability to hang up front consistently is nice to see.
Global Campaign (+2500)
I'm not loving the chances for most of the longshots going into the 2020 Breeders' Cup Classic, with a lot of these horses facing issues with recent form, the ability to start fast, or close tight races.
One other colt that does stand out is Global Campaign, however. This Stanley M. Hough trainee won the 2020 Woodward Stakes, has won two straight, and crossed the finish line first in three of his last four events.
Global Campaign has been very successful, but the knock is general inconsistency, as well as an ability to dominate more intense competition.
The latter is bad news for a stacked race like this, but the talent and ability to close is there. At +2500, you could do a lot worse than Global Campaign when hunting for 2020 Breeders' Cup Classic sleepers to bet on.
Summary
When looking to bet on the 2020 Breeders' Cup Classic you obviously to be thinking about who will win. But the real key is finding the horses that offer the most value. Is there a longshot that could shock us all?
When it comes to this year's race, I still don't really see a way around the top options. I think you can dip down to Maximum Security and Authentic and feel reasonably good, but no horse looks better to me than Tiz the Law.
Improbable is probably number two in this race for me. However, Tiz the Law has been sensational, with a second-place finish at the 2020 Kentucky Derby, and huge wins at the 2020 Travers Stakes, the 2020 Belmont Stakes, and the 2020 Florida Derby.
This is a consistent winner in the face of intense pressure against some of the most talented horses in the world. I can see some other bets – as well as said 2020 Breeders' Cup Classic sleepers – but I have to go with one horse to win this year, Tiz the Law is the horse I'm backing.
I'm far from the only voice to be heard when it comes to betting on the 2020 Breeders' Cup Classic, of course. I'm here to offer some nice sleeper picks that could be worth targeting, but there is much more content to take a look at before finalizing any wagers. Keep an eye on our horse racing picks for the latest.
In the meantime, here are some posts to help you best prepare for your 2020 Breeders' Cup Classic betting.
AUGUST
Sportsbook of the Month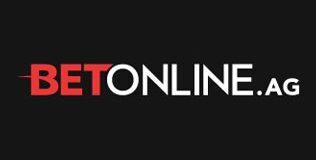 Welcome Bonus
50% up to $1,000
Read Review
Visit Site