Boston Bruins vs. Washington Capitals – 2021 NHL Playoffs (Round 1)

The Boston Bruins are looking to capitalize on their underdog status against Washington as they head into the first round of the Stanley Cup Playoffs this weekend.
Seeded third in the East bracket, the Bruins (33-16-7) have been rolling as of late, embarking on a 15-7-2 run since April 1, winning six of its last 10 regular-season contests.
Boston also garnered six wins in eight regular-season meetings against the Caps (6-2-2), only adding positive postseason vibes.
But the playoffs are a different animal. How the Bruins stack up in what should be a grueling best-of-seven-game series will be the ultimate endurance test.
Forward Thinking for the Bruins
Boston's top line of Patrice Bergeron, Brad Marchand, and David Pastrnak continues to spearhead the attack.
Marchand netted a team-high 29 goals, 40 assists, and 69 points, placing him third among the NHL scoring leaders.
The Bruins team captain, Bergeron, has led by example; netting 23 goals and 48 points while sporting an impressive +27, fifth-best among league leaders.
An all-star right-winger, Pastrnak, potted 20 goals and 48 points in as many games.
The potent trio will undoubtedly be counted on heavily if Boston plans on making any headway against a hard-hitting Caps squad.
Meanwhile, Taylor Hall appears to have regained his sniper status in Beantown. Following an abysmal stint in Buffalo, where he scored just two goals and 19 points in 37 games, Hall heated up riding shotgun with David Krejci on the team's second line.
A 6-foot-1, 206-pound former first-round draft pick (2010), Hall has posted eight goals and six assists while sporting an incredible +15 in 16 games with the Black and Gold.
A clutch playoff performer, Krejci is fresh off a 2021 season where he dished out 36 assists, second-best on the squad.
A proven 20-goal scorer, Smith, was just as solid, netting 13 goals in 34 games during the Covid-shortened season, finishing fifth on the team with 32 points.
While the top two forward lines have been firing on all cylinders, Boston's bottom-six forwards have dealt with both injuries and inconsistency.
Center Charlie Coyle has been the lone constant on the checking line, playing with a revolving door of wingers. Left-wing Nick Ritchie appears to be the other virtual lock.
The 6-foot-2, 230-pound forward and Seventh Player award winner netted 15 goals and 26 points playing in 56 games. He provides a physical presence up front, something the Bruins lineup could use more of.
Fourth line center Sean Kuraly was recently bumped up, as coach Bruce Cassidy continues to shuffle his lineup. Kuraly had been a key cog on the Bruins fourth line, striking up an instant chemistry with tight-checking winger Chris Wagner and recently acquired center Curtis Lazar.
One player looking to bust out of the doldrums is Jake DeBrusk. The speedy left-winger and former 27-goal scorer appeared lost in the shuffle during his fourth NHL season, posting five goals and nine assists in 41 games.
On Thursday, the struggling winger was skating drills on the fourth unit with Lazar and Wagner. His skill level is there; the question remains if he will get another opportunity to show it.
After two-and-a-half seasons of dormancy, the Bruins fourth line got a much-needed attitude adjustment thanks to the heady play of Trent Fredric.
Fredric's fiery take-no-prisoners approach has been a welcomed addition. The fearless Fredric also held his own in several fights, including a memorable tilt with Washington's tough guy Tom Wilson, quickly becoming a fan favorite.
Although he is currently looking like a healthy scratch to start the series, don't be surprised to see him inserted back into the lineup when things get tough.
Getting Defensive in Boston
Defenseman Charlie McAvoy leads a spirited yet somewhat inexperienced group. The 6-foot, 200-pound puck-moving defenseman enjoyed another solid regular season leading all Bruins blueliners with 30 points in 51 games.
A native of Charlestown, Grzelcyk's missed a large chunk of the season due to injuries but appears healthy for postseason play. He was the only Bruins defenseman outside of McAvoy to reach double digits in points (20).
Jeremy Lauzon and Brandon Carlo comprise the second pairing.
A 6-foot-5, 227-pound defenseman, Carlo missed significant time with a concussion following a brutal check by Wilson. His shutdown role on the blueline should also be a major factor in the team's fortunes.
In his third year with the team, Lauzon played just six playoff games last year in more of a reserve role. How he adapts to the Caps-heavy game will be key.
Trade deadline acquisition Mike Reilly adds some stability to the blueline, with the always-game-albeit-often-injured Kevan Miller rounding out the defensive corps.
Connor Clifton and grizzled veteran Steve Kamfer will be among the top reserves.
Capping his 14 th regular season with the Bruins, Tuukka Rask enters his eighth postseason as the team's No.1 netminder. The Bruins all-time leader, in games played and wins, enjoyed a strong 15-5-2 showing, sporting a stingy 2.28 goals-against average.
The 6-foot-3, 175-pound goalie has been especially sharp as of late, going 7-1 over his last eight decisions, including a 3-2 overtime victory against the New York Islanders, March 10.
Rookie netminder Jeremy Swayman has given Bruins fans a glimpse of the future. The University of Maine product has gone 7-3 with a 1.50 goals-against average and two shutouts in 10 games this season.
Swayman's emergence will undoubtedly fuel talk of a goaltender controversy, especially if Rask shows any signs of fatigue.
Reliable backup Jaroslav Halak has battled both injuries and illness this season, including an upper-body injury in mid-March. He'll start the playoffs in a reserve role.
Questions at the Capital
Washington enters the postseason with more questions than answers, with three of its top players still on the shelf.
An air of uncertainty surrounds the Caps and winger TJ Oshie, center Evgeny Kuznetsov and goalie Ilya Samsonov.
Oshie returned to practice Thursday sporting a non-contact jersey after suffering a lower-body injury in last week's game against the Philadelphia Flyers. His status for Saturday's opener remains questionable.
Kuznetsov and Samsonov are another story entirely. Both players remain in NHL Covid Protocol. Neither skated with the Caps since May 3, prompting many to wonder how long they'll need to get back into game shape.
Despite being shorthanded, Washington remains a high-powered threat with its talented cast, led by the electrifying Alex Ovechkin.
The leagues' premier goal scorer, Ovie, continues to be a point-per-game performer potting a team-high 24 goals and 42 points in 44 games this season.
One of the NHL's top playmakers, Nicklas Backstrom, fuels the Great 8's offensive fire with a team-high 28-assists.
Late season addition Anthony Mantha has complimented the pair since coming over from Detroit. The 6-foot-5, 234-pound right wing subscribes to Washington's heavy-game mentality, adding size and considerable grit to that top line.
With Oshe questionable and Kuznetsov's status still up in the air, Washington's bottom three lines remain in flux. Melrose, Mass, and native Conor Sheary provide some nice offensive upside on the second line.
The two-time Stanley Cup winner with the Pittsburgh Penguins scored 14 goals and 22 points this season. On Thursday, he skated with center Lars Eller and the always intimidating Tom Wilson.
Daniel Sprong (13 goals), Michael Raffl, and Daniel Carr comprise the team's checking line. Veteran Carl Hagelin, Nic Dowd, and the always energized Garnett Hathaway round out the tough-as-nails cast.
Carlson on the Rebound
The best news coming out of Thursday's practice for Washington was defenseman John Carlson returning to the ice. The blueliner missed the last two games of the regular season with a lower-body injury.
Carlson was fifth in the NHL among defensemen with 44 points. He will be paired on the top unit with Brendan Dillon.
Dmitri Orlov, Justin Schultz, and Nick Jensen bolster the brigade alongside Zdeno Chara.
The former Bruins captain, Chara, 44, posted two goals and 10 points, playing in all but one of the Caps games this season.
Meanwhile, Washington rookie goaltender Vitek Vanecek has taken the Nation's Capital by storm. The 6-foot-2, 187-pound netminder led all NHL rookie goaltenders with 21 wins this season while sporting a tidy 2.69 goals-against average. With Samsonov sidelined, veteran Craig Anderson will serve as backup.
Bruins vs. Capitals Series Prediction
If both teams were at full strength, this series could easily fall into a pick 'em situation. As it stands, with Kuznetsov out and Oshie still on the mend, the Capitals are ripe for the picking.
The Bruins depth both at forward and in goal gives them the edge, overcoming any defensive deficiencies on the blueline. But they need to act fast, as Washington will only get stronger in a prolonged series, utilizing their heavy game mentality to maximum efficiency.
As long as the Bruins play to their capability and don't get distracted by any other antics from Tom Wilson and company, the opportunity is there.
Projected Lineups
Boston Bruins
Brad Marchand, Patrice Bergeron, David Pasternak
Taylor Krejci, Craig Smith
Nick Ritchie, Sean Kuraly, Charlie Coyle
Jake Debrusk, Curtis Lazar, Chris Wagner
Matt Grzelcyk, Charlie McAvoy
Jeremy Lauzon, Brandon Carlo
Mike Reilly, Kevan Miller
Tuukka Rask
Jeremy Swayman
Washington Capitals
Alex Ovechkin, Nicklas Backstrom, Anthony Mantha
Conor Sheary, Lars Eller, Tom Wilson
Daniel Sprong, Michael Raffl, Daniel Carr
Carl Hagelin, Nic Dowd, Garnett Hathaway
Brendan Dillon, John Carlson
Dmitri Orlov, Justin Schultz
Zdeno Chara, Nick Jensen
Vitek Vanecek
Craig Anderson
AUGUST
Sportsbook of the Month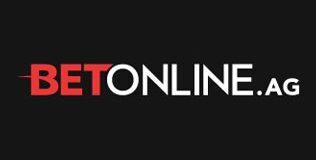 Welcome Bonus
50% up to $1,000
Read Review
Visit Site