Betting Preview for Canelo Alvarez vs. Callum Smith – Odds, Predictions, and Best Bets (December 19, 2020)

Canelo Alvarez vs. Callum Smith goes down at the Alamodome in San Antonio, Texas, on Saturday, December 19.
The WBA (Super) and The Ring super middleweight titles are on the line in this eagerly anticipated clash. Today, I'll be looking at the odds and best bets for the fight, as well as providing my prediction for the winner of Canelo vs. Smith.
Admittedly, this was a fight that I was more excited about previously. Following Smith's dreadful performance against John Ryder in 2019, I have to admit that I'm not as convinced that it will be a majorly competitive bout.
But will I be watching? Of course, I will. It's a Canelo fight, after all.
So, let's get cracking with my Canelo vs. Smith betting preview. Up first is my prediction for the fight.
Who Wins – Canelo or Smith
Callum Smith may be unbeaten, but I don't expect that record to last beyond December 19.
The Liverpudlian will be looking for revenge against Canelo on the night. He'll remember the Mexican star blowing up his older brother's midriff with bombs, eventually landing the big shot that left Liam writing in agony on the canvas.
A little later, I'll explain why we could be in for something similar in this fight.
Latest Odds for Canelo vs. Smith
Canelo comes into this one as the -500 favorite over Smith at +395.
If you're betting on Canelo to beat Smith, it will almost certainly be worth it to take the odds sooner rather than later. I expect the line to change closer to fight night, with Canelo's odds shrinking to around the -1000 mark. That's the best-case scenario.
If you're betting on Smith, however, it makes more sense to wait until fight night to put your money down. We should see even better odds for the Scouser beating Canelo closer to the fight, which means more potential profit for your stake on any of the top boxing sportsbooks.
Speaking of which, I have been doing the rounds on the betting sites this morning. Here are the best bets I found for the fight.
Best Canelo vs. Smith Bets
Canelo to Win by KO/TKO/DQ (-110)
Fight to End Over 9.5 Rounds (-125)
Canelo to Win in Round 11 (+1400)
Canelo to Win by KO/TKO/DQ (-110) is the bet I'm most fond of here.
The odds are pretty good, as it stands, but don't expect them to get any better. There will be plenty of shrewd boxing bettors licking their lips at -110 for Canelo to win by stoppage.
CANELO. WOW. ?
#CaneloKovalev pic.twitter.com/vfQwV78C0B

— DAZN Boxing (@DAZNBoxing) November 3, 2019
If anything, the Fight to End Over 9.5 Rounds (-125) market is a solid bet.
Contrary to popular belief, Canelo doesn't do away with his opponents early at all. In fact, only three opponents from his last 14 fights have failed to make it to the 9th round. Rocky Fielding, Amir Khan, and James Kirkland.
Canelo to Win in Round 11 (+1400)? Nice odds, huh?
I believe we will see the best of Canelo in the latter stages of the fight. In other words, he will be there to collect the money in the bank from all that work to the body in the earlier rounds.
Like he did to Kovalev in 2019, I believe Canelo stops Smith in the 11th.
Why Canelo Beats Smith
Simply put, I don't think Smith is in the best position he could be ahead of this fight.
He hasn't the most extensive training camp. But I guess the absence of a rehydration clause in the contract should be something to feel good about.
But the reasons for picking Canelo over Smith are technical. Simply put, I believe the Mexican to be the better fighter, with the better weapons. He has more routes to success than Smith, who is a little too basic to cause Canelo big problems.
Canelo will be dealing with a tall, rangy boxer with a nice jab and straight. But his access to Smith's body will be much easier to gain, given Smith's defense can often leave a lot to be desired. John Ryder showed how to close the distance against his fellow Brit, and ruffle his feathers.
Smith will win rounds behind his jab and straight right. But as the fight goes on, we will see Canelo upping the ante before gaining a late stoppage.
My prediction is Canelo by 11th round TKO.
Wrapping Up
I'm taking Canelo to beat Smith.
Should that happen, it would deny the Brit a chance at vengeance for his brother's loss to the Mexican in 2016. But it's nothing personal. It's strictly business.
While on that topic, there is some business to settle between rivals in 2021. We already have a date for Conor McGregor vs. Dustin Poirier 2, but could Tyson Fury vs. Anthony Joshua be something else to look forward to in the new year?
Perhaps. But check out the following content if you're looking to get excited about fights in the New Year.
Enjoy the fight!
September
Sportsbook of the Month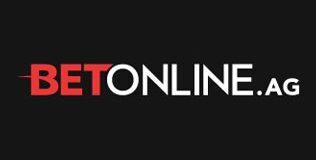 Welcome Bonus
50% up to $1,000