Betting Preview for Brian Ortega vs. The Korean Zombie – (UFC Fight Night, October 17, 2020)

Brian Ortega and The Korean Zombie will settle their differences in the headline slot of UFC Fight Night on Saturday, October 17.
Initially penciled in for December 2019 in Busan in South Korea, this is certain to be one of the best UFC fights to watch in October 2020.
Ortega suffered an injury in the lead up to the bout, which ruled him out of last year's clash. Former lightweight champ Frankie Edgar replaced Ortega, only to be knocked out in the first stanza by Chan Sung Jung (Yes, that's The Korean Zombie's birth name).
Anyway, these guys have some real beef to address on the night following Ortega's decision to slap Jay Park while attending UFC 248 in March.
Jung has previously promised to knock out the former UFC featherweight title challenger, who makes his first appearance since losing to Max Holloway in December 2018. But could a recent public apology from Jung make things a little more civil? Nah, I don't think so.
Read on for a full preview of Ortega vs. The Korean Zombie, with my prediction, the odds, best bets, and analysis all waiting for you below.
Ortega vs. The Korean Zombie Prediction
The Korean Zombie to Win by KO/TKO
Yes, this is going to be a war between two guys with genuine beef. There is nothing fake about the hostility The Korean Zombie feels towards Ortega and vice versa.
While this one can very easily end in a knockout or submission, I believe it will go the distance. And if that is to happen, I have to give the advantage to the Zombie.
I'll expand more on this later. First, check out the line for this fight.
Ortega vs. The Korean Zombie Odds Analysis
The Korean Zombie to Win
-205
The odds above are taken from the BetOnline sportsbook.
I can understand why some think that this fight is a lot closer than the odds suggest. Back in December 2019, when the contest was initially scheduled, Ortega was -110, and The Korean Zombie was -120 to win.
Brian Ortega is now +175 to win this fight, while the Zombie is -205. It is not shocking at all. But when you consider that Ortega's probability of winning this fight is 36.4%, that must make his odds appealing, especially if you see his chances more around the 50% mark. If that is the case for you, then the value with "T-City" is in this fight.
Interestingly, this is the fourth straight bout where Ortega has opened as a plus money underdog. Of the three that he has fought, only the former dominant champ Max Holloway beat him. The American is just behind Holloway as the number 2 ranked 145-pounder on the roster and has only ever lost to "Blessed" in his career.
So, what does his price tell us? Perhaps the oddsmakers appear to be putting a lot of emphasis on his near two-year absence from the cage?
As for the Zombie, well, he is a dangerous fighter that has no clear weaknesses to exploit. Since returning from a 3.5-year absence due to military service, he is 3-1 with stoppages in every fight.
The loss from that four, which came by way of a legendary knockout by Yair Rodriguez in the last second of their fight, would have been a win for Jung if the fight had lasted the full five rounds.
The oddsmakers appear to be favoring Jung on account of his serious stoppage power and the fact that he has been a little busier than his opponent in recent times. But I think there is a little more to it than that, as I will explain further down.
Best Bets for Ortega vs. The Korean Zombie
The Korean Zombie to Win (-200)
Ortega to Win (+175)
Korean Zombie to Win by KO/TKO (N/A)
Ortega to Win by Submission (N/A)
You will have a lot of bets to choose from when the props and specials markets open for this fight.
But first, I would suggest thinking about taking the line. Personally, I see The Korean Zombie to Win (-200) as the best bet to place for this one. I think his style his going to pose a lot of problems for Ortega on the feet, and that's where the bout will be mostly fought.
But Ortega to Win (+175) looks like solid betting value, at least at first glance. As I mentioned earlier, he is the 2nd ranked featherweight in the UFC. Ortega has a record of 14-1 with 1 no contest (having tested positive for the anabolic steroid drostanolone. All of his wins in the UFC have come by TKO/submission, and his seven career submissions highlight how dangerous his "jits" is.
Korean Zombie to Win by KO/TKO is basically a match to my prediction. I see Jung's unorthodox striking and movement being too much for Ortega, who tends to get hit too much.
But if the American can weather the storm, Ortega to Win by Submission could be worth a shot. If you are betting on Ortega to win the fight, and want a bigger return than +200, consider the strength of the Rener Gracie blackbelt's dangerous ground game.
Why The Korean Zombie Wins
I see this fight as a difficult one to call. Still, I have broken this one down a few times, and on each occasion, I give the edge to the Korean Zombie.
Anything can happen in a fight, sure, but preparing for something out of left field is close to impossible. Instead, you should focus on how these two match up and what advantages are held by whom.
We know Ortega has high-level jiu-jitsu and a special submission game. But following his loss to Holloway in 2018, it was evident that there were a lot of holes in his fundamentals that had to be addressed.
Have they? We don't know. Two years on the sidelines has given him the time to go away and make adjustments, but would you be happy to bet on a guy that defends strikes with his face? On the basis that he has enjoyed a transformation behind closed doors?
You could argue that his submission game makes him very dangerous against the Zombie. But with a takedown accuracy rate of 16% and limited striking by comparison, how is he going to get him into a position to attack for a sub?
The Zombie is a brown belt in BJJ, as well as a blackbelt in judo. His takedown defense is 77%, too, which will make things difficult for Ortega. When it comes to striking, the Korean is technically superior, cutting clever angles and generally being an overall nuisance with a creative repertoire of shots.
He has more experience at the top level, having enjoyed a solid career across multiple promotions such as Pancrase, WVR, WEC, and, of course, the UFC. At 33, he is just four years older than Ortega, but his exposure to this level is much greater.
All things considered, the version of KZ that beat Edgar is better-rounded than the version of Ortega that was battered by Max Holloway. Will we see Ortega emerge from almost a two-year hiatus with all of his problems fixed? No. I don't think so.
Not only does T-City have to shake off cage rust from the opening minutes of the fight, but he also has the added pressure of responding to the first loss in his career. Until Holloway beat him, he had known nothing but success inside the cage. Will that psychological albatross around his neck affect his performance on the night? If it does, then the reasons for avoiding Ortega are beginning to stack up.
Despite everything above, I stand by my belief that this fight will be competitive for as long as it lasts. The problem for Ortega is that I predict The Korean Zombie will end things in the third round with something that catches his opponent off-guard.
How to Bet on Ortega vs. The Korean Zombie
It can be easy to forget that some readers are novices to wagering on fights like Ortega vs. KZ. If that sounds like you, it might be time to check out our guide that gives you hints and tips for how to bet on the UFC.
Even the more experienced bettors out there might pick up a couple of useful nuggets of information from that guide. If you are betting on UFC 254, for example, it could make a big difference.
Enjoy the fights!
AUGUST
Sportsbook of the Month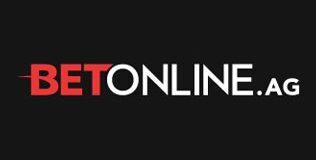 Welcome Bonus
50% up to $1,000
Read Review
Visit Site