Betting Preview for the 2020 NASCAR Bank of America Roval 400

The 2020 NASCAR Bank of America Roval 400 odds are fresh out of the oven, and ready to be picked at.
There are just five races to go in the Cup Series playoffs, with Sunday's event at the Charlotte Motor Speedway's "Roval" road course representing a big, shining chance for drivers hoping to advance to the Round of 8. October 11 is make or break.
Since 2018, this race is one of three on the roster that is run on road courses. The other two being the Toyota/Save Mart 350 at Sonoma and the Go Bowling at The Glen at Watkins Glen. Therefore, it's not a course with much history to go on.
It's important to distinguish this race from other races at the Charlotte oval. Of course, the Coca-Cola 600 is usually the only time a Cup Series is run on the famous track. But due to necessary adjustments in 2020, the Alsco 500 also took part here.
While drivers who have good form on the oval are definitely good to look at for this race, just keep in mind that it's the Roval course this weekend. So adjust your bets accordingly, as I have when making my winner's prediction for the race.
With that, let's analyze the odds before I get to my pick for the Roval 400.
Latest NASCAR Roval 400 Odds
I've chosen to list the top fifteen drivers according to their odds. If you are thinking "Where can I bet on the Roval 400?" you can get a full list of drivers over at these online NASCAR sportsbooks.
So, let's start at the top, where Chase Elliott's odds to win the Bank of America Roval 400 make him the favorite at +250.
Elliott won last year's edition of this race and finished 6th in 2018. With little form to go on, his average finish of 3.50 from two starts in this one pits him as the leader of the pack.
Elliott's 2nd place in the Coca-Cola 600 and win in the Alsco Uniforms 500, both at Charlotte and in the same week in May of this year, really bolsters his credentials for Sunday's race. The clear favorite, and rightly so.
Next up is Kevin Harvick (+700), who slipped off the top of the official NASCAR Cup Series leaderboard with a poor 20th place finish at Talladega last Sunday.
Aside from 26th at Homestead in March, that was Harvick's worst result of the season. It couldn't have come at a worse time for "The Closer," so expect a big response at Charlotte this weekend.
Harvick finished 3rd and 9th in the 2019 and 2018 editions of the Roval 400, respectively. He finished 5th in Coca-Cola 600 and 10th in the Alsco Uniforms 500 in 2020, with his last win at the Oval coming in 2014.
Martin Truex Jr. (+700) has just one top-10 from two starts at the Charlotte road course.
7th place in last year's Bank of America Roval 400 was better than the previous year's return of 14th. Truex does have one of the best records on road courses, however, with an average finish of 7.56 from his last nine Cup Series events on such terrains.
With three wins, six top-5's, and seven top-10's, he is certainly one to watch ahead of Sunday's race. The 2017's Cup Series king has an excellent record from his last ten races at Charlotte, in particular, where he has wins in both the Coca Cola 600 and Southern 500 in 2016, and also the Coca-Cola 600 in 2019. He also won the final Roval 500 in 2017.
Denny Hamlin (+750) took 1st place in the Cup Series standings with a huge win at last weekend's YellaWood 500.
Hamlin overtook Kevin Harvick to record his first victory since the Drydene 311 in May. Charlotte will pose a different problem for Hamlin, who will join Michael Jordan's new NASCAR team as a part-owner next season.
The Joe Gibbs star came in at 19th and 12th in two starts at the 2018 and 2019 Roval 400. At Charlotte, he has been very consistent over the years, despite not winning here. Hamlin also has an average finish of 8.00 from his last eight starts at road courses.
And finally, Ryan Blaney (+1000) makes up the last spot in the top five betting favorites for this race.
Blaney has already been eliminated from the playoffs but is considered a strong candidate for the win on Sunday. Why? Well, it could be something to do with his 1st place in the inaugural edition of this one in 2018 and 8th place in last year's version.
Then again, oddsmakers will probably also consider Blaney's 3rd place finishes in both of 2020's races at the Charlotte Oval. His record on road courses is pretty good too, as it yields one win, three top-5s, and six top-10s from his last eight starts on this type of track.
Who wins the 2020 Bank of America Roval 400? Will it be one of the five drivers above? Read on for my prediction.
2020 Roval 400 Winner Pick
Elliott is clearly the favorite to win this race. But I admit to being just a little apprehensive in making him my pick for the Roval 400.
The reason for my hesitation is that, well, one of the decisive factors in his +250 price is his record in this race. The problem I have with that is there have only ever been two editions of this race.
Still, I've thought this one out a bit more. I grabbed a cup of coffee, ran through the stats again, and arrived at the conclusion that, well, I cannot discount his chances on Sunday.
Other than his record in the last two races here, he was excellent at Charlotte this season with 2nd place in the Coca-Cola 600 and win in the Alsco Uniforms 500 in May. The fact that he has four wins from his last nine starts at road courses cannot be ignored.
There is no one really jumping out at me other than Eliott aside from Martin Truex Jr. at +700. Truex has won four races at Charlotte in as many years, and his 7.56 average finish at road courses from his last nine starts is encouraging.
However, Truex has thus far been erratic in the playoffs. He has just the one win in 2020, at Homestead, and finished 6th and 9th at Charlotte in May.
As much I have tried to find someone on Elliott's par, I cannot recommend any driver that is as suitable this weekend. Yes, the odds are weak, so think about whether you are happy with +250 if you feel the same as I do.
Who Wins the 2020 Roval 400?
After a pretty strong cup of coffee and some forensic studying, I believe that Chase Elliott is the man to win the Roval 400 in 2020.
Who do you think takes the checkered flag at Charlotte? Let me know who gets your vote by dropping me a line in the comments section below. Will it be Kevin Harvick? Perhaps Denny Hamlin? Or maybe someone from further back in the field?
Enjoy the race!
AUGUST
Sportsbook of the Month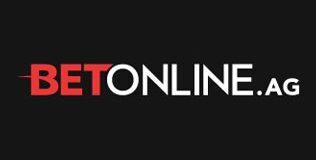 Welcome Bonus
50% up to $1,000
Read Review
Visit Site